This Woman Says She Was Sent Horse Manure In The Post Because She Speaks Up For Black Women On Twitter
The Metropolitan police confirmed the incident was being looked at.
An actor and dance instructor from London says she is the victim of a hate crime after being sent horse manure in the post.
Kelechi Okafor, 30, said she received the parcel at her east London dance studio yesterday evening, and reported the incident to police this morning.
"It's definitely a hate crime and definitely racially aggravated," she told BuzzFeed News.
"I just arrived at my studio yesterday and there were packages waiting for me as usual. I normally buy natural products to make my own cosmetics, when I opened the package, it looked liked the colour of African black soap. There's no smell because everything was firmly sealed until I turned it over and I saw it was horse manure. That's when I said to myself, Someone must be very, very hurt."
Okafor said she is vocal online, using Twitter as a platform to "uplift and centre black women as a narrative. I am always calling out white media, especially how they like to frame black feminism and black womanhood."
She believes that someone who disagreed with her on the internet sent the manure. The postmark on the stamp said the package had been sent from Slovakia on 7 March. Okafor said she did not know anyone from Slovakia.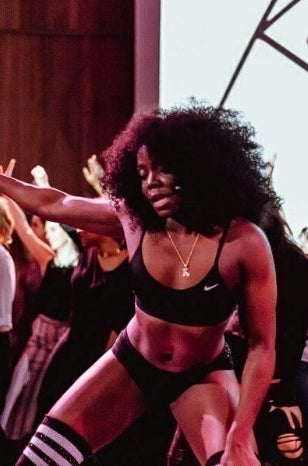 Last month, Okafor received a backlash to a Twitter thread she wrote about Hollywood films whitewashing history.
"There were hundreds of white people in my mentions unhappy saying 'how dare you say that'," she said.
This is not the first incident Okafor has reported to police. She said a few months ago a call centre worker called her the n-word over the phone.
Okafor said she had to teach two dance classes after receiving the parcel. "It felt like a violation," she said. "We are expected to carry on even when we are violated whether it be emotionally or physically."
Okafor said she had received lots of supportive messages online after posting about the incident on Twitter, something she really appreciated.
The Metropolitan police confirmed they were looking into the circumstances behind the package Okafor received.
According to a new poll published by the Trades Union Congress on Friday, 1 in 3 black and minority ethnic people in the UK have witnessed or experienced racist abuse since last year's EU referendum.