Alaha, a 27-year-old luxury business consultant from New York, was surprised when Instagram pictures of her in labour went viral last week.
"I didn't really think it was a big deal that I decided to do my makeup while in labour," she told BuzzFeed News.
"My sister was awesome enough to take photos of the process and all I did was post them. Next thing I know, the pictures were an overnight internet sensation!"
People are losing their shit and rightly so!






Some people are wondering what setting spray she used.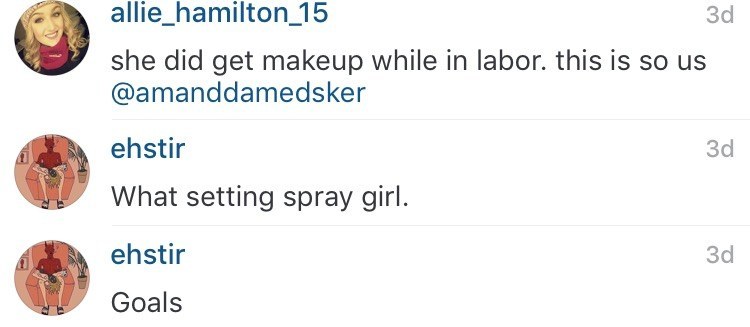 (It's Urban Decay All-Nighter Make-Up btw).
Alaha said that doing her makeup was a way to keep her mind off the labour pains.
"I also love to read and during the first few hours that is exactly what I did. However, reading for a few hours started to give me a headache so I figured I'd pull out my makeup bag and get to 'baking'," Alaha explained.
She's also inspired people to do the same.


"I would actually advise other women to do the same! Don't make yourself miserable during labour, do something you love! As long as your doctor is OK with it, cake that foundation on and enjoy your day!" Alaha said.
Despite the positive comments, Alaha said she received some hate for her post. "Others called me an idiot for 'putting looks before the baby,'" she said.
"Anyone who has been through labour knows that it's a waiting game. Of course I made sure my baby was well and healthy. I made sure my doctor was OK with it before proceeding with my makeup application. What I was doing didn't put my baby at risk and it didn't interfere with my labour one bit."