This Woman Called Out Blac Chyna For Using Her Weight Loss Picture In An Instagram Ad
Blac Chyna has since deleted the picture.
This is 25-year-old Jourdan Robson-Lawrence from London. She works as a radio and TV presenter. Last year she lost weight while on a TV show called MTV Beach Body SOS.
On Saturday, Robson-Lawrence told BuzzFeed News she was bombarded with lots of messages from friends saying that she was on Blac Chyna's Instagram page. In a now-deleted post, Blac Chyna's caption linked to another Instagram account, which is associated with weight loss supplements.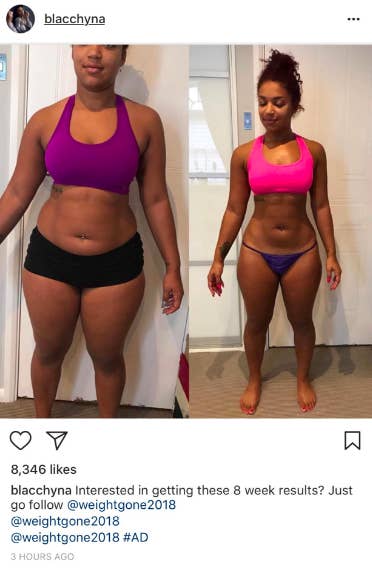 It appears the company Blac Chyna linked out to initially changed its Instagram name to @2018fitness__, but this account appears to have been deleted.
A link in the bio of the deleted account took users to an apparently "viral" story by a writer called Suzanne Pischner, who has no real presence online apart from being associated with these types of weight loss articles. Quartz has debunked the story, and called into question whether Pischner even exists.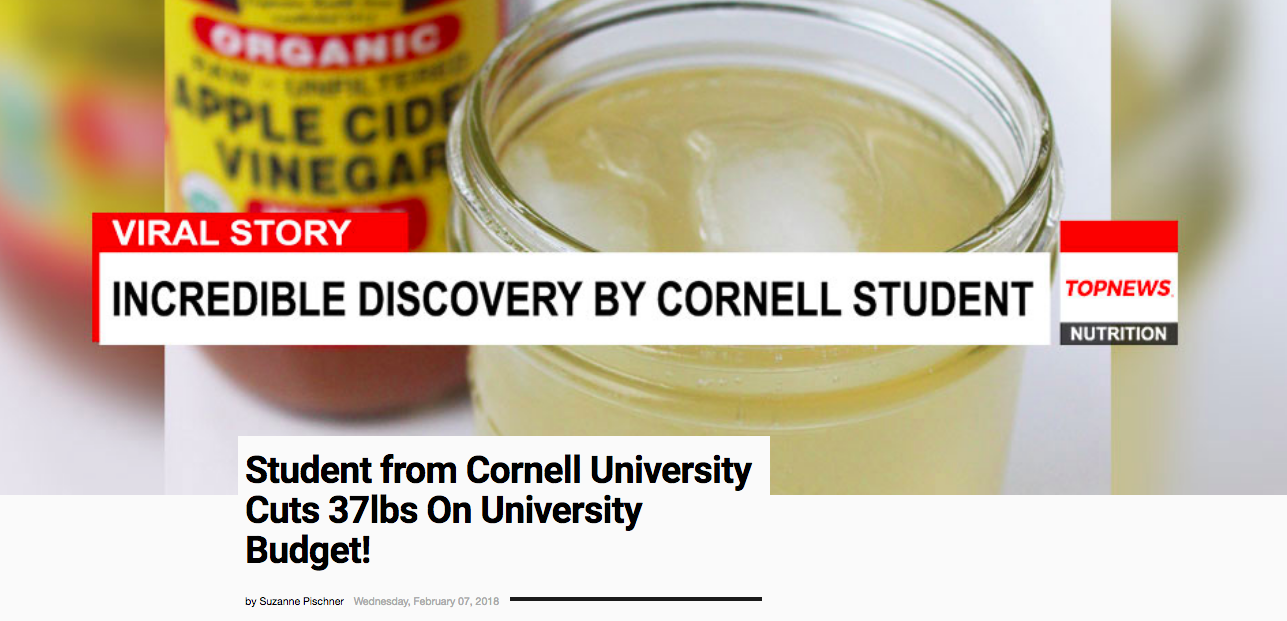 The site included more before and after pictures, before offering viewers the opportunity to buy slimming pills.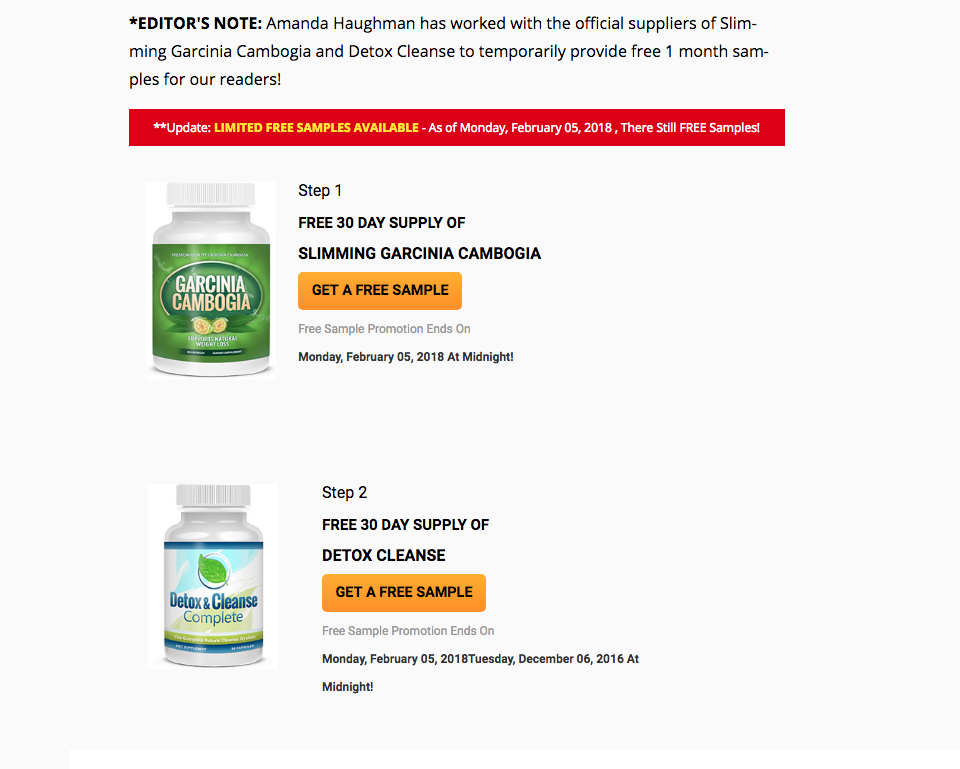 "Throughout the whole day, people kept tagging me in Blac Chyna's picture," Robson-Lawrence said.

In an attempt to get Blac Chyna's attention to remove her before-and-after picture from her page, Robson-Lawrence called upon her 16,800 Instagram followers. In her Instagram story, she asked followers to leave comments underneath another picture Chyna had posted on Instagram asking her to delete it, because, she says, comments were disabled on the picture of her.

She said she was shocked and disappointed that Blac Chyna shared her before-and-after picture to her 14 million followers. "People are so impressionable these days, especially from what they see on social media. My biggest thing is staying true to myself. It's so easy to go out there and get surgery to look a certain way. There's so much pressure to keep up with appearances," she said.

She added: "I wanted to show people you can eat [well], exercise, and get the body that you want without doing those things – not that I have anything against people doing that [surgery].
She said she didn't blame Blac Chyna for the post: "It's obviously not her fault, she doesn't sit there and vent out whether these pictures are legitimate or if these have gone through that process."
Robson-Lawrence went on to say: "Given the fact she probably would have been paid for it and had seen the comments telling her to remove it, common curiosity would want you to message that person and say, 'Sorry, I had no idea'. I just know how I would behave in that situation."

Robson-Lawrence said the fault ultimately lies with the company. "The company itself that she was promoting – it was weight loss pills and supplements: 'You take these for a certain amount of days and you can get the body that you want.' And it's really upsetting because I worked my backside off to shed weight – just for it to be completely disregarded in that way and used in that nature, it was offensive," she said.
She said the company was "completely unprofessional". Robson-Lawrence tweeted screenshots of a conversation she said she had with the company's Instagram page.
She said: "I was shocked. I wasn't expecting them to reply in the way they did, and there was no remorse and they told me they would continue to use my images."

BuzzFeed News has reached out to Blac Chyna's representatives and the owner of the @weightgone2018 account for comment.