When 19-year-old Jane Oranika from Montgomery, Alabama, posted a video response to Donald Trump's victory in the US presidential elections on Twitter, it went viral. About 12 hours later, however, her account was suspended.
Oranika, a student and musician, told BuzzFeed News that on the night of the election she was at work. She explained that she and her colleagues, who are all black, had a running joke: "If Trump is elected, we have nothing to worry about because we are Caucasian." It's a reference to a "Joanne the Scammer" sketch.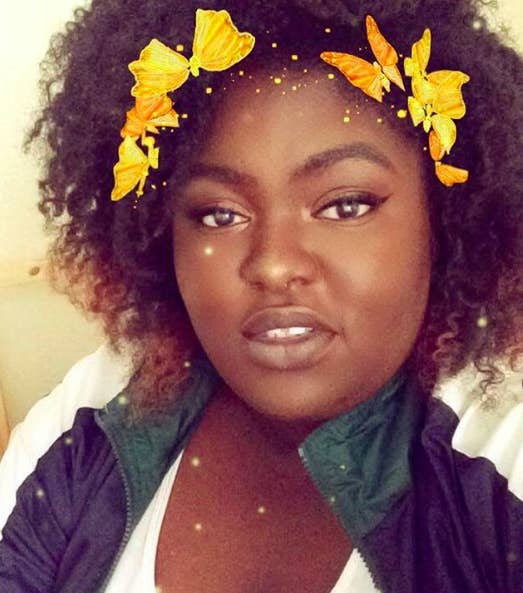 When she got home, she posted the video to make her colleagues laugh and had no idea it would get such a huge response.
Oranika said her usual engagement on Twitter consists of tweeting her friends and posting song covers because she's a musician. "The only reason I had a political tweet was because it was election night," she added.
"I didn't know how to feel about the video going viral," she said. "I didn't know if it was blowing up for positive or negative reasons."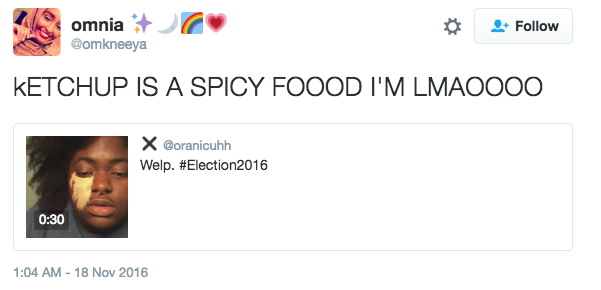 "Some people were saying it [the video] was similar to 'blackface', they called it 'whiteface'," Oranika said. "It was mostly strangers and they were clearly Trump supporters – it was in their bios... I didn't take it to heart."
But she said she is "glad" some people noticed and understood it was satire.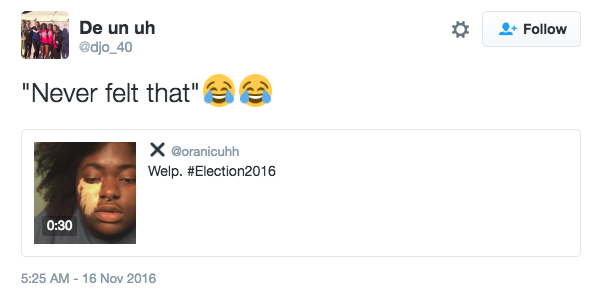 Oranika said she had not been on Twitter for 12 hours when she received a text message from her cousin, asking where her Twitter account had gone. It was only then she realised her account was suspended, presumably because someone had reported it.
"When I tried to tweet it wouldn't let me but I wasn't offended by it [being suspended], I thought that if a lot of people had reported me... it was pretty responsible for a media platform to take whatever down as they investigate it," she said.
"It didn't bother me as much but I was like, Wow, people are really upset about a joke... [and] will go out their way to take it down. Then I had to contact them [Twitter] and appeal my account suspension twice, because the first time it didn't go through."
Oranika said when she received the explanation email from Twitter, she found it "bizarre". She went on to say: "My account was the exact same when I returned... I have yet to find anything that was taken down."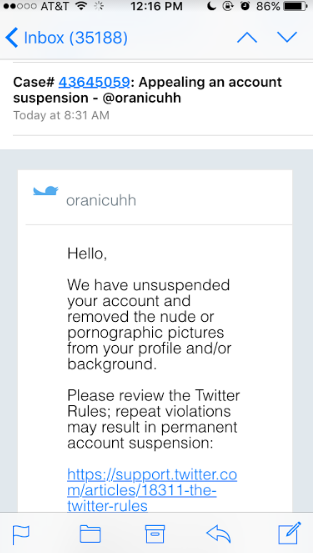 It appears Oranika's profile picture remained the same before and after the account was suspended.
But on 9 November, Oranika's Twitter header image apparently showed a watercolour painting of two people apparently engaged in a sexual act. Oranika's current Twitter header is different.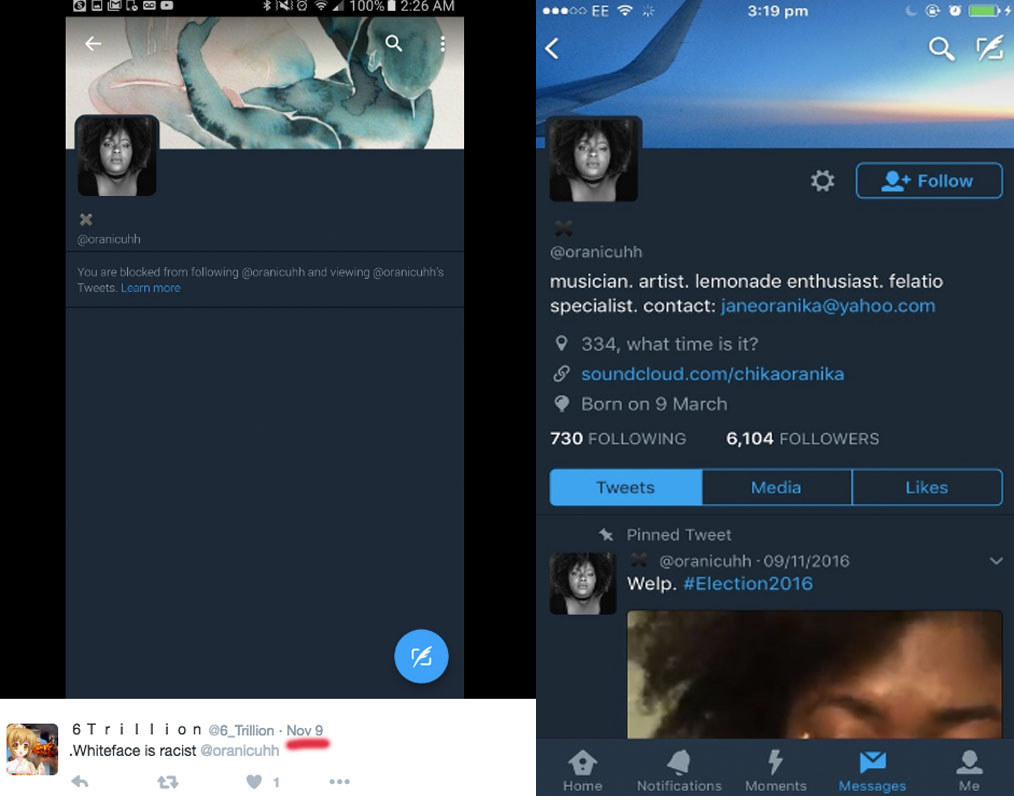 A spokesperson for Twitter told BuzzFeed News: "Our rules prohibit pornography in profile and header images. When violations are reported to us, we'll notify the user, temporarily suspend the account, and reinstate it after the image is changed."
When BuzzFeed News reached out to Oranika for further comment, she insisted nothing was removed from her account. She said: "[When] I got my page back, my header and avi were the same. I changed it [the header image] a couple days ago [by choice] because if I got reported again, I wanted to make sure there was no grey area where they could say my account was sketchy."

She said she believes the reason Twitter gave for suspending her account was because for "the amount of time I was suspended, to come back and not have anything to be suspended for would probably look bad". "It was just something they could say, I guess," she added.
Oranika stressed the problem does not lie with Twitter, however: "It just goes to show that people don't have a problem [with] bigotry towards minorities ... but the minute the majority feel a way about something it's a big deal.
"There's so many people who do blackface and use racial slurs on Twitter and who [have] spam accounts that say awful triggering things and no one is reporting them. This shows that the only people who get reported are the minority."
A lot of people were vocal about Oranika's suspension and deemed it as "bullshit" and "wrong".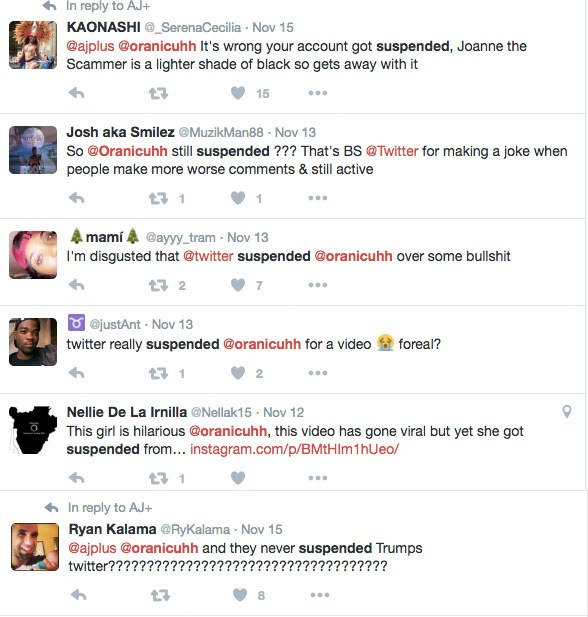 When BuzzFeed News asked Twitter to clarify what had been removed from Oranika's account, they declined to comment.