This is 17-year-old Cachet, a high-school student from Glen Burnie, Maryland.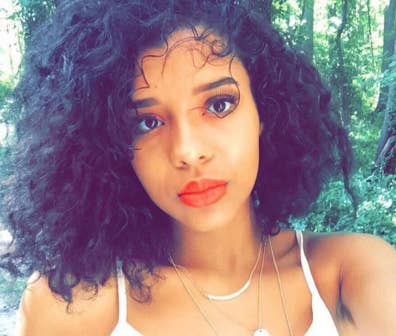 Cachet tried a clay face mask for the first time and it didn't go down how she imagined. She told BuzzFeed News she followed the instructions on the package and left the mask on for a hour. "The pain was too much for me to handle," she said. Be warned, this video is LOUD.
She posted it on Twitter on Tuesday and it has now gone super viral. On the djsamyirssak Facebook page, the video has had over 14 million views.
"My eye's watering up... But my skin soft," she said in the video. Despite the pain, Cachet told BuzzFeed News that "I probably would use this mask again."
Her reactions in the video are absolute gold and included lots of "God damns", "Holy shit" and of course, screaming.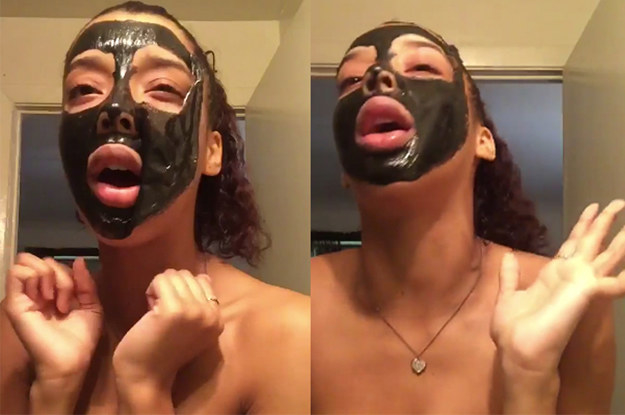 Many fearless people have asked Cachet where she purchased the facemask from.

People have complimented Cachet on her bravery and dubbed her a "warrior".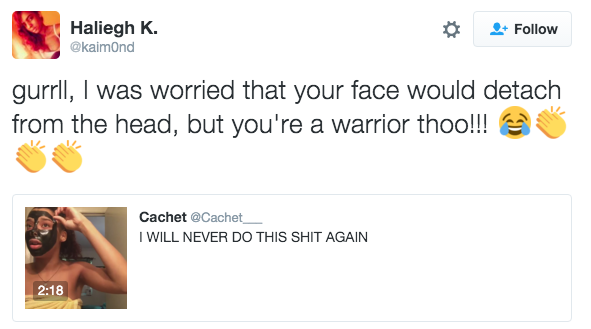 Many people empathised heavily with the video.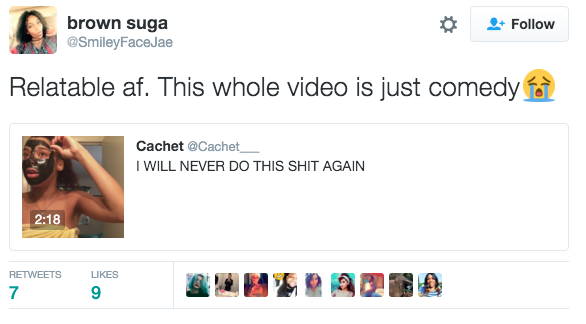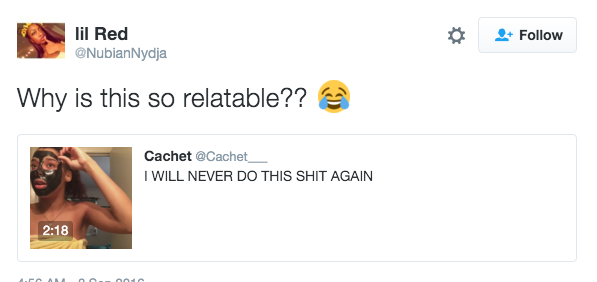 Cachet's video has really resonated with people.
This description of Cachet video is amazing:

One Twitter user said the mask's peeling "sounded like duct tape."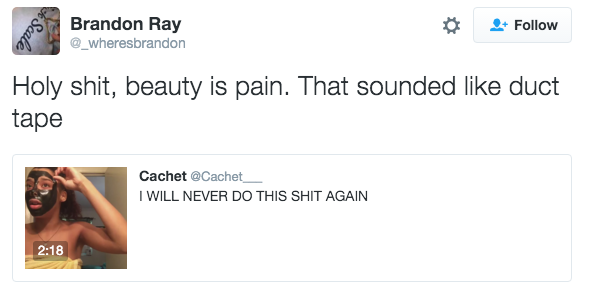 It really was.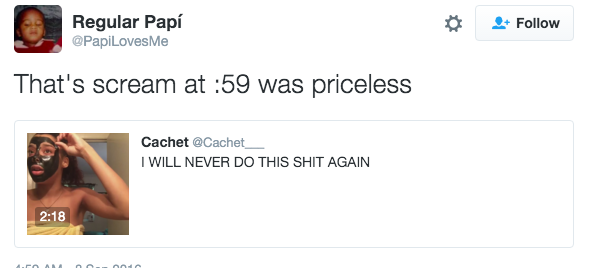 Beauty = Pain.