Here's What People On Twitter Are Saying About Uber Losing Its Licence In London
"No one can afford black cabs."
So earlier today Transport for London announced it will not be renewing Uber's private hire operator licence in London and people obviously had a lot of feelings about it.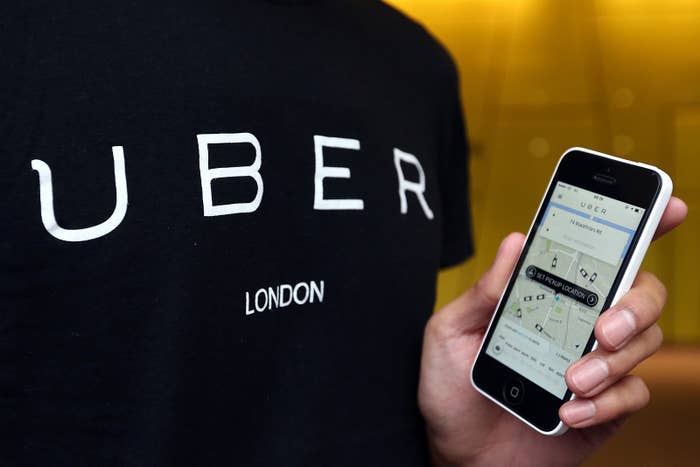 Some people made jokes about how Uber's competitors, such as Addison Lee, will be celebrating the news.
And how black-cab drivers, who have protested against Uber on a number of occasions, will be reacting.
But the thing is, Uber – which has, it claims, around 3.5 million users in London – is a reeeeeally convenient and affordable service, so some customers can't imagine how they'd survive without it.
Some people also pointed out that Uber was a great alternative for people who get anxious on public transport.
Uber says it employs 40,000 drivers in London, and some people are worried about how this will affect their livelihoods.
Uber has other significance too: Some people of colour claimed they rely on Uber because they have "experienced very racist incidents in black cabs".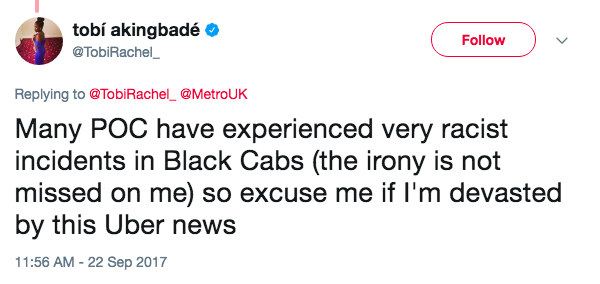 And then there are those who are glad Uber's licence won't be renewed because of the sexual harrassment complaints made against the company and praised TfL for its decision.
Some people proposed a third way.
But, yeah, some people felt so strongly about keeping Uber in their lives, they said they were willing to protest against the decision.
While some described the decision as a "move backwards".