This is 28-year-old Josh Marshall with his 8-year-old son Gabriel Marshall. They live in Kansas.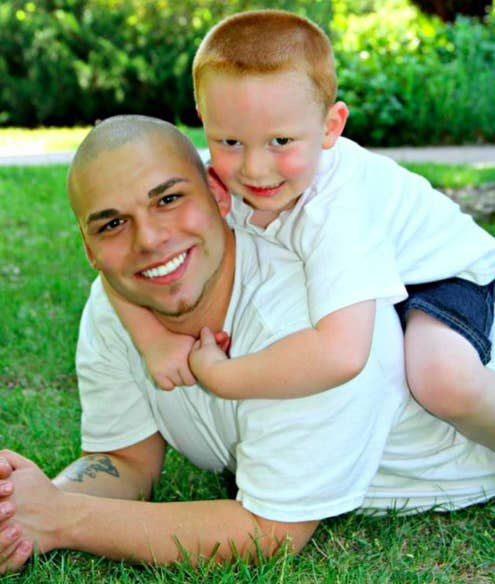 In March 2015, Gabriel was diagnosed with a form of cancer called anaplastic astrocytoma, a rare malignant brain tumour.
Marshall told BuzzFeed News that while Gabriel still has some of the tumour in his brain, his last few scans show he is now stable.
"He's been doing good and he's been off treatment about nine months now," Marshall said.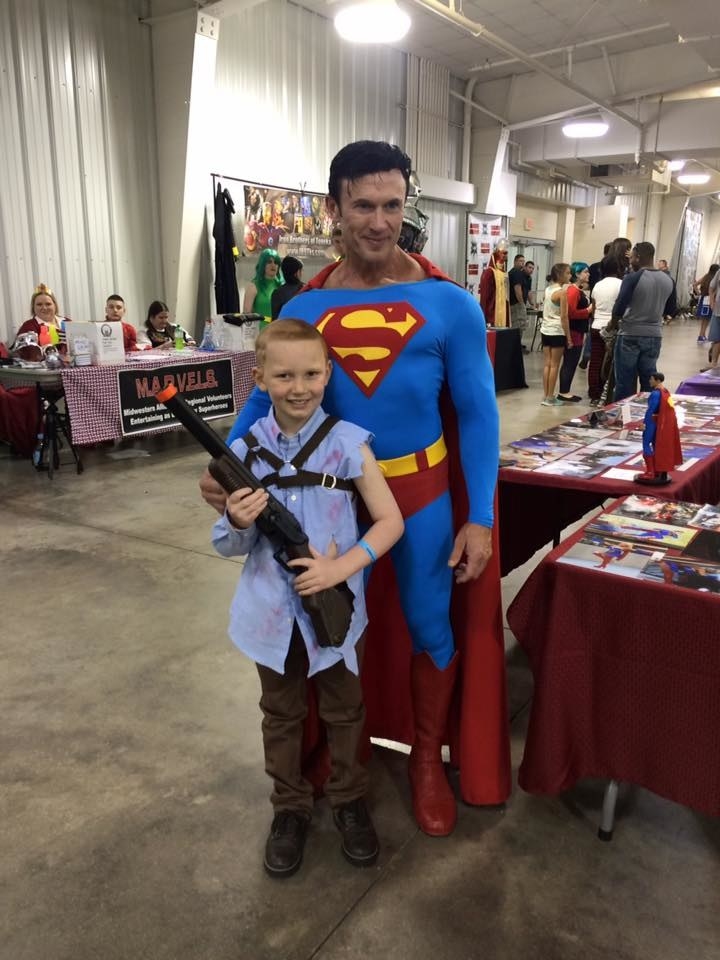 However, Marshall said Gabriel admitted he felt like a "monster" because of a large scar he has as a result of his surgery.
"This broke my heart," Marshall said. The doting father's solution was to get a tattoo that resembled his son's scar. "I told him if people wanted to stare, they could stare at both of us," he said.
To mark Father's Day, Marshall entered St. Baldrick's Foundation's #BestBaldDad competition. It's a contest that takes submissions from dads, uncles, and grandads who have shaved their head in honour of a child they know who has or had cancer.
Marshall's entry was a picture of him and Gabriel showing off their matching scars alongside a message that read: "Me and my son at this year's St. Baldrick's event in Wichita, Kansas. Got my son's scar tattooed to help his self confidence."
Marshall won St. Baldrick's 2016 #BestBaldDad with 5,000 votes.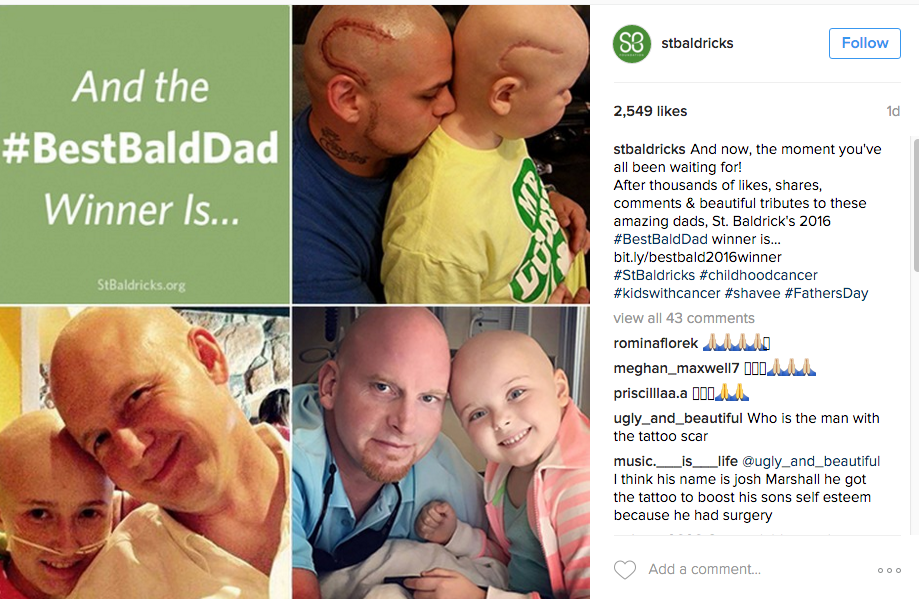 Alison Sutton, St. Baldrick's Foundation's social media manager, told BuzzFeed News it was "the first time we've seen an entry where a dad went above and beyond shaving his head in solidarity with his child and got a tattoo to build his son's self-confidence."
"It's a truly touching story," she added.
Since Marshall won the competition, his picture has been shared across popular Facebook pages and Instagram accounts. It gained the most attention on Bamf Nation's Instagram account, where the picture has over 120,000 likes.
Gabriel loves his father's tattoo and said it makes them "twins".