This YouTuber Was Shamed On Instagram By Commenters Asking Where Dark Skinned Girls Get Their Confidence From
Instagram has removed the accounts.
This is Jennifer Olaleye, a 24-year-old YouTuber and makeup artist from London. She told BuzzFeed News that when she shared this selfie on Instagram she received what she described as "shocking" comments that she screengrabbed and shared, because she wanted the accounts responsible to be reported.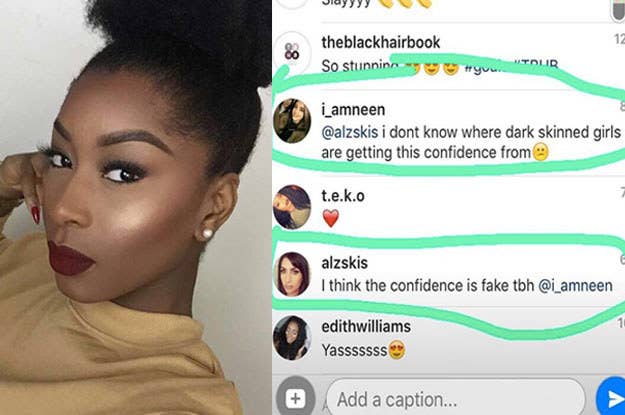 The comments said "I don't know where dark skinned girls are getting this confidence from :/" and "I think this confidence is fake tbh."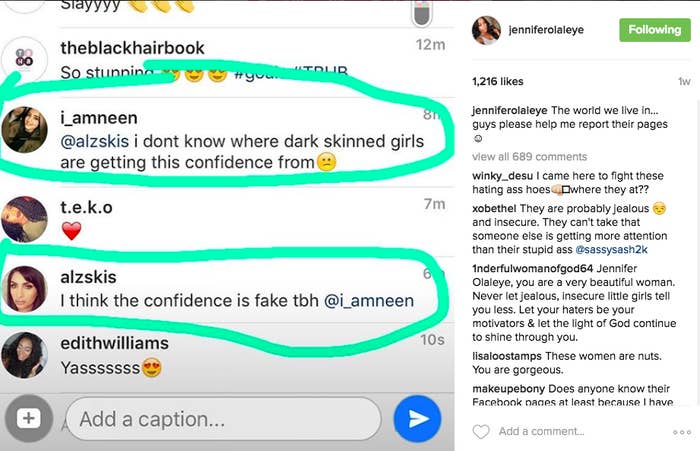 Olaleye replied with a classy clapback: "My confidence is very much real! And does not come from my beautiful gorgeous melanin infused skin! But from knowing that I'm simply a child of God."
When she saw the comments left on her Instagram picture, she said she was "shocked". She went on to add: "I feel that mentality was so backwards; it's 2016! It's something that's been going on for a while [on Instagram] and that's another reason why I wanted it to be highlighted." Instagram has now deleted the accounts.
Olaleye, who has gained over 77,000 subscribers on YouTube by uploading makeup, beauty, and lifestyle videos over the last six years, said: "This is the first time I've received hate and it's the worst experience."
She created her channel because she felt there was a need for more black people on YouTube.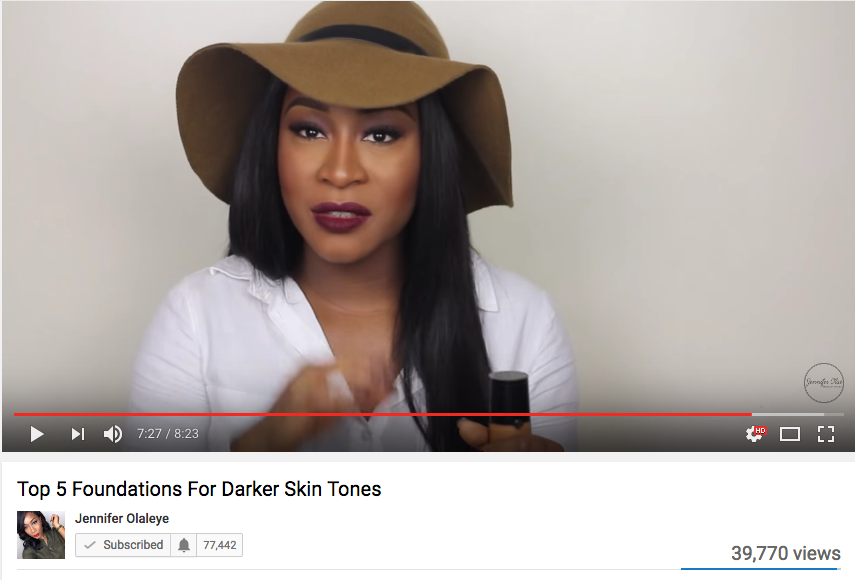 After she shared the comments on her account, they were quickly circulated online. "I didn't expect it to go viral, I just wanted their pages to be removed," she said. Many people, black women in particular, were upset by the comments and defended Olaleye.
She said in an age when cyberbullying is occurring, "It's nice to see people [being supportive]."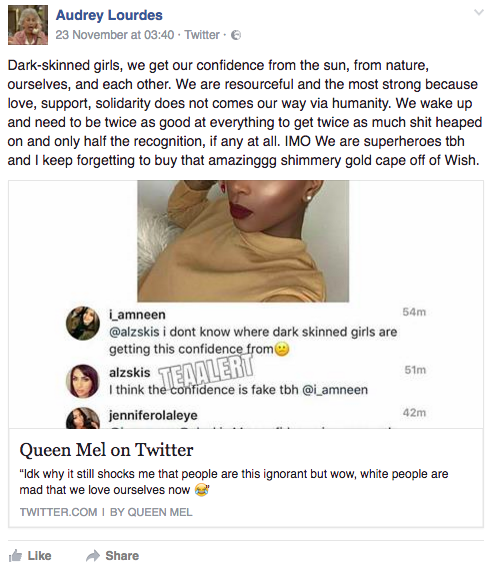 She said she felt "overwhelmed" by the supportive messages she received.