Elijah Quashie is a man on a mission to help connect people with the best fried chicken in London.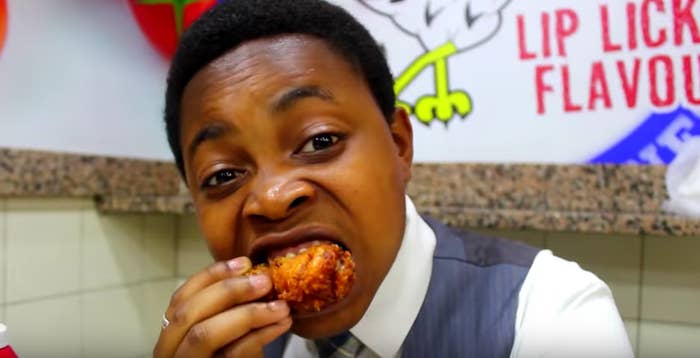 The latest review of a chicken shop from his YouTube series The Pengest Munch went viral overnight.
Quashie, a 23-year-old from Tottenham who calls himself the "Chicken Connoisseur", told BuzzFeed News he was trying to fill a gap in the market. "Most of the time I eat chicken. All restaurants have reviews but chicken shops rarely have any. They are not respected like that and they are better for value for many."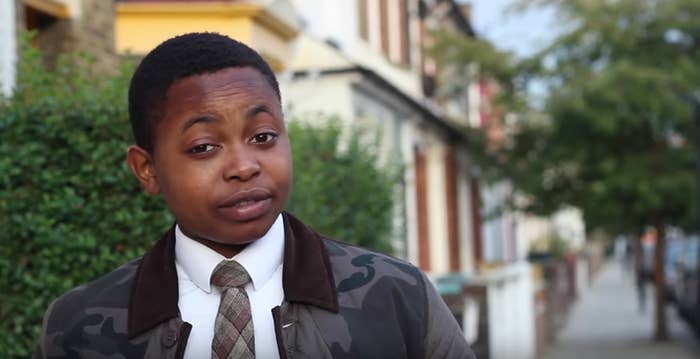 Quashie's reviewing style went viral on Twitter last night. Right now his YouTube channel has almost 40,000 subscribers, and his most recent video has over 100,000 views.
He said going viral was "a lot of stress": "I was hoping to enjoy my chicken from Eden from Finsbury Park with my Supermalt... Then my phone blew up."
People really rated Quashie's intense and very detailed analysis of his dining experiences. In his most recent review, he says: "The chicken fell off the bone and was well cooked... Quite succulent." He also added: "It was rolled in bread crumbs... It gives it a nice texture".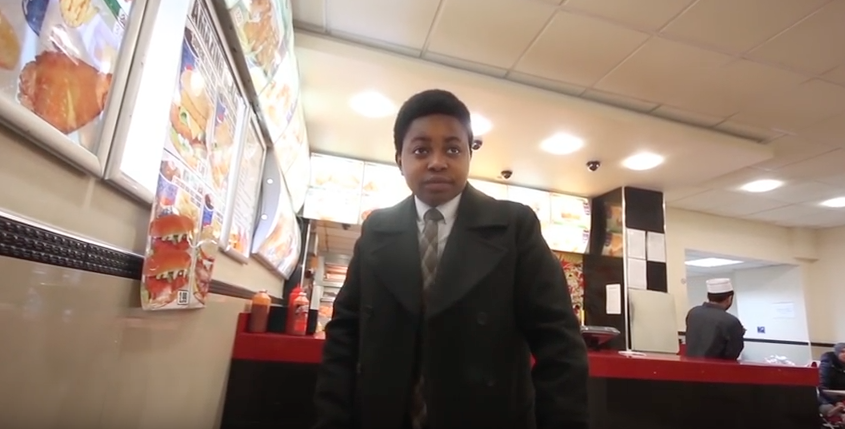 Some said he was a lifesaver.

He has also been branded a "genius".

Quashie said he had big ambitions for his channel: "I have a lot of plans for my YouTube channel, hopefully I can take my brand far."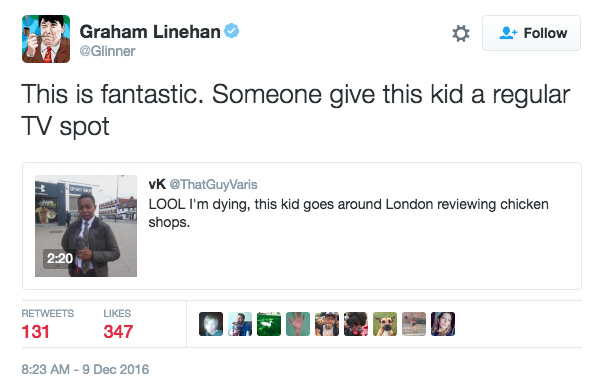 Marwan Elgamal, a former professional pro-runner who became friends with Quashie eight years ago, said the next step was to get local London celebrities to take the Connoisseur to their favourite chicken shops.
"The chemistry between friends is how this has come out so fun," he told BuzzFeed News.
So far Quashie's reviews have taken him to Chicken Valley, Chicken King, Dallas, Edge Cottage, Taste of Tennessee and Dixy. Next week's review will see him at Sam's Chicken in Finchley.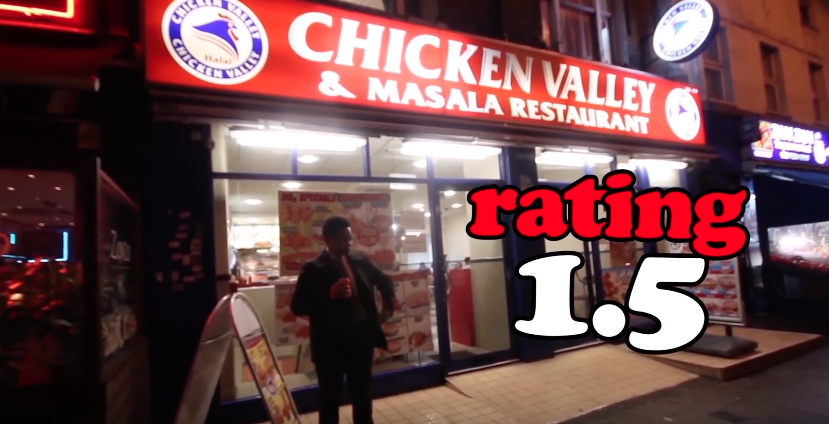 But now he's also facing requests from people to review their local chicken shops.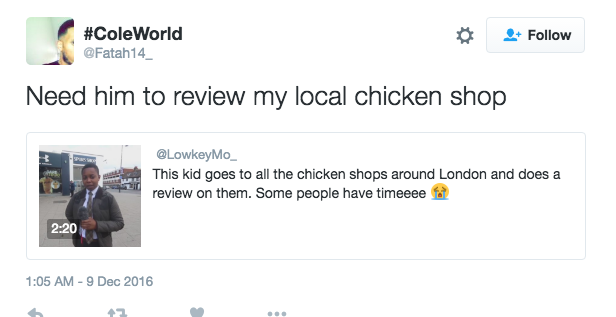 Quashie told BuzzFeed News: "eventually I will visit shops outside London and but for now I need to go to more Chicken shops in London."