Earlier this month 19-year-old Daniel went viral for his spectacular money-saving hack inspired by the character Julius from Everybody Hates Chris.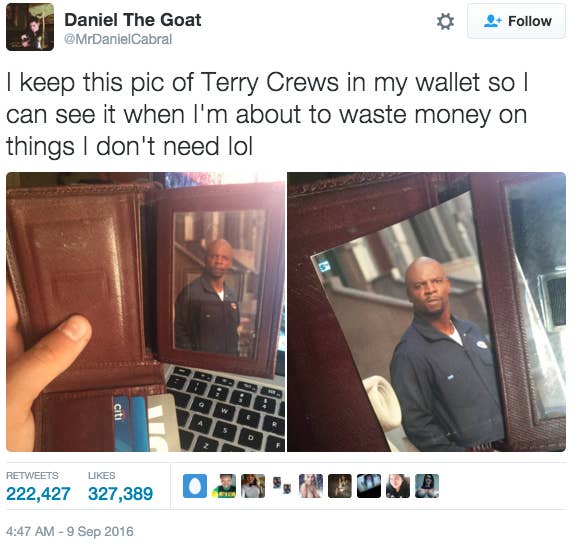 If you haven't seen Everybody Hates Chris, Julius is the title character's father, played by Terry Crews, who is very passionate about saving money and also incredibly stingy about spending it.
Daniel told BuzzFeed News: "Who's a better financial adviser than Terry Crews?"
However, it turns out that Crews has now seen the viral tweet and is also inspired by Julius, which is freaking amazing.
He posted this Instagram picture on Tuesday night. The caption reads: "I keep this pic of myself in my wallet so I can see it when I'm about to waste money on things I don't need lol."
And, of course, people dig it.

Julius is probably the best financial adviser ever.