Some People Feel Seriously Let Down By The New John Lewis Christmas Advert
"The new John Lewis advert is shockingly shit!"
Of course, it's also that time of year when people start mistakenly tweeting a man called John Lewis from Blacksburg, Virginia, whose Twitter handle is @johnlewis.
But he might be getting some irate tweets in his timeline this time around, because some people feel a bit let down by the retailer's latest effort.
The advert shows various animals, including foxes, badgers and hedgehogs, having the time of their lives bouncing on a trampoline as a dog called "Buster the Boxer" watches on longingly because he's locked inside the house. Bless him.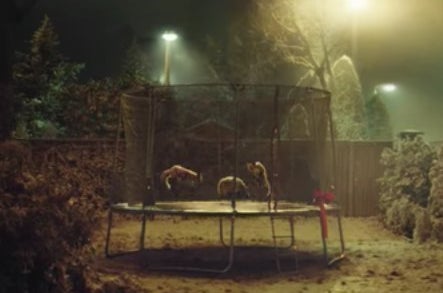 But when Christmas Day arrives at the end of the advert, Buster finally gets let out into the garden and can be seen getting his chance for some trampoline action. Yippie!

But the advert hasn't struck a chord with viewers.
Even "Larry the Cat" has opinions about the advert.
After it was announced that Donald Trump will be the next US president, some people were hoping the advert would be just the thing to cheer them up.
Some are annoyed the advert doesn't have enough of a "Christmassy" vibe to it.
Some people were upset because they weren't moved to tears.
Generally, people dislike this advert with a great deal of passion.
One person described the advert as "shockingly shit!" and compared it to previous ones like The Bear & The Hare.
A lot of people said they were "underwhelmed".
But there are loads of people on Facebook, where it's already been viewed more than 6 million times, who are loving it.

Some appreciate the fact the advert includes a black family.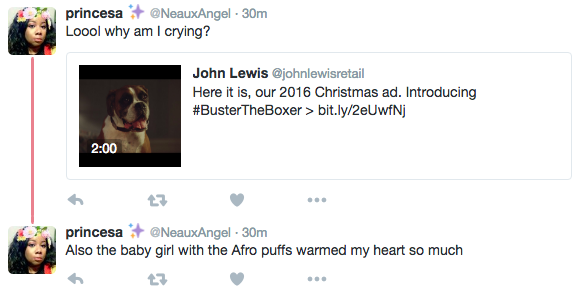 It has even inspired people to share pictures of their dogs.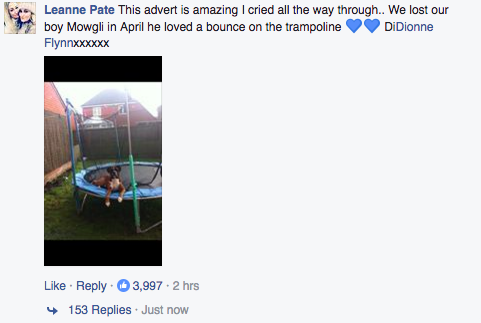 Some people casually pointed out that The Simpsons predicted the advert...
And even came up with their own suggestions. 👀