You're probably aware of the #MannequinChallenge where people stand still for no reason other than it looks dope as hell.
Well Beyoncé Knowles-Carter, Kelly Rowland, and Michelle Williams aka Destiny's Child have taken on the challenge just to show us mere mortals how it's really done.
But people aren't buying that these three have come together only for the #MannequinChallenge.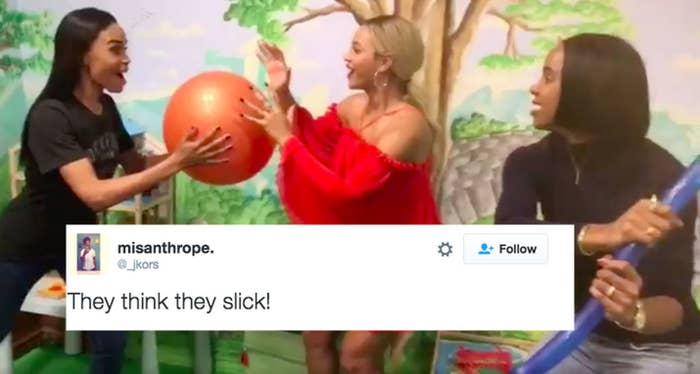 They suspect a reunion tour...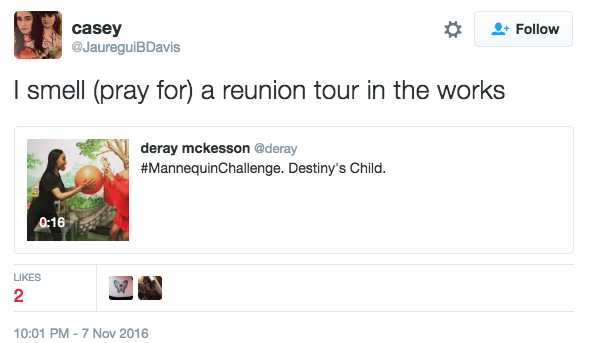 ...and even a comeback album.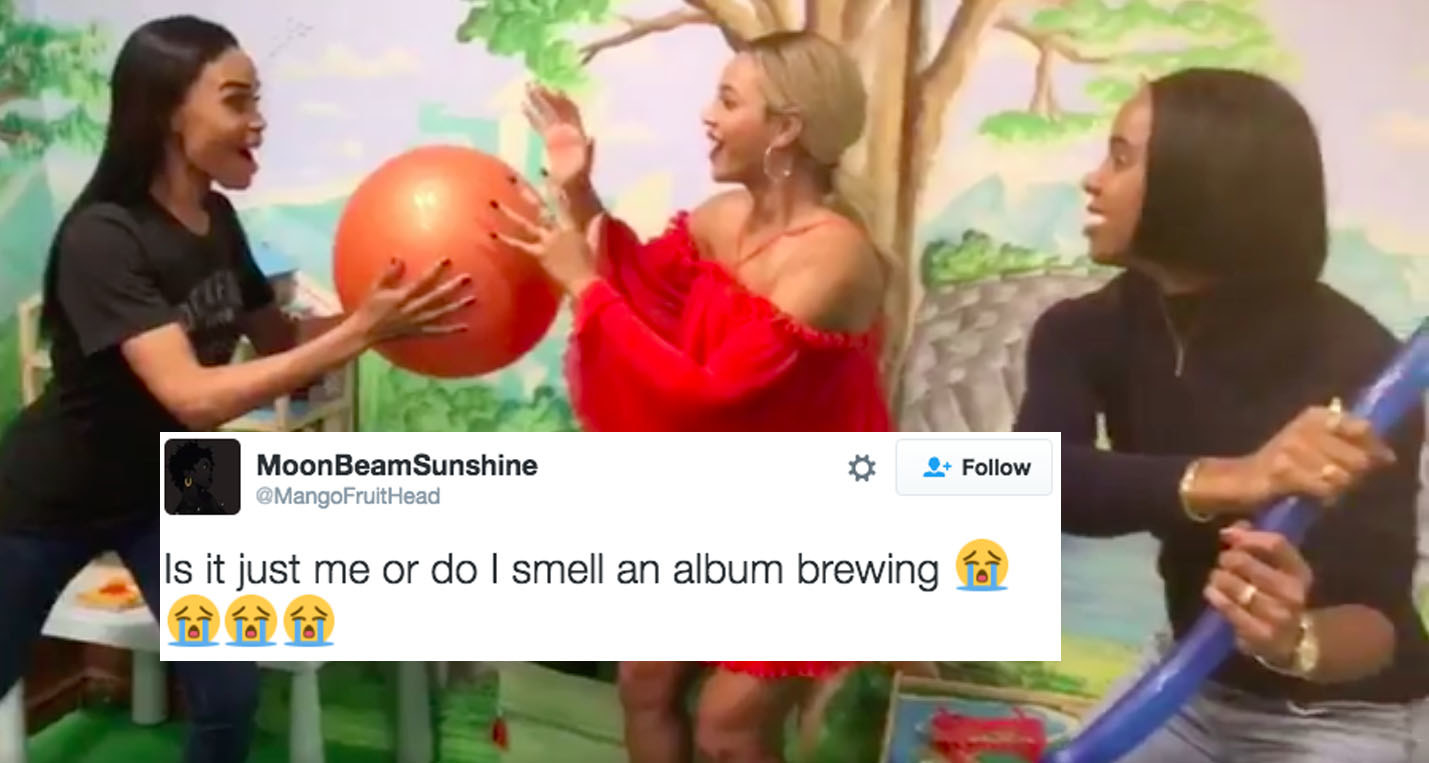 Dear god, let this be true. 🙏😭
The former Destiny's Child members may have participated in the #MannequinChallenge to pay homage to their music video "Say My Name", released in 2000, but who knows for sure. 👀