The Independent Police Complaints Commission (IPCC) has launched an investigation into allegations of racial discrimination and excessive force by officers during an incident at St Pancras railway station in London.
The announcement comes after a video of the incident was uploaded to Facebook and YouTube, where it has been viewed more than 20,000 times.
The case was voluntarily referred to the watchdog by the British Transport Police (BTP), whose officers were involved in the incident on Tuesday 8 March.
In its announcement, the IPCC said it was investigating "allegations of racial discrimination and excessive use of force against a black man during his arrest".
In a statement, a British Transport Police spokesperson said they would not comment on the ongoing IPCC investigation but confirmed that a man has since been charged:
I can confirm Anthony Yeboah, 40, from Fairway Drive, Thamesmead, London, was interviewed on Sunday, 13 March and has subsequently been charged with fare evasion, assaulting a police officer, and resisting a constable.

He has been released on police bail and is due to appear at Westminster Magistrates' Court on Tuesday, 12 April.

The matter has been referred to the IPCC and BTP will be making no further comment at this stage.
IPCC Commissioner Jennifer Izekor said: "The IPCC received a referral from BTP on Thursday 10 March and due to the seriousness of the allegations the IPCC has taken the decision to conduct an independent investigation.
"Our investigation will be looking at all the circumstances around the use of force and arrest of the individual involved."
In the video, the man can be heard saying: "I am not a criminal."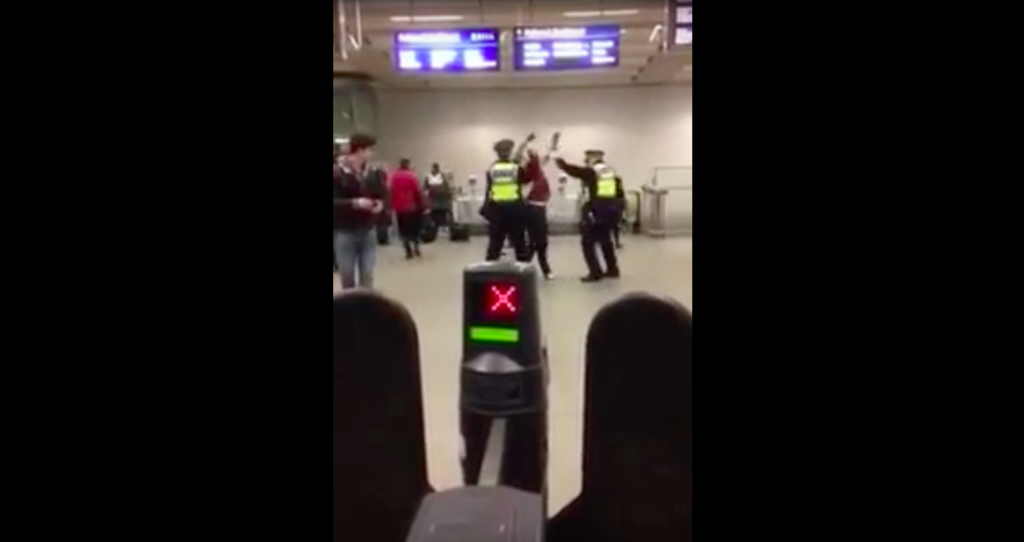 At one point in the video the man appears to be struck by a baton while he is told to "stand down".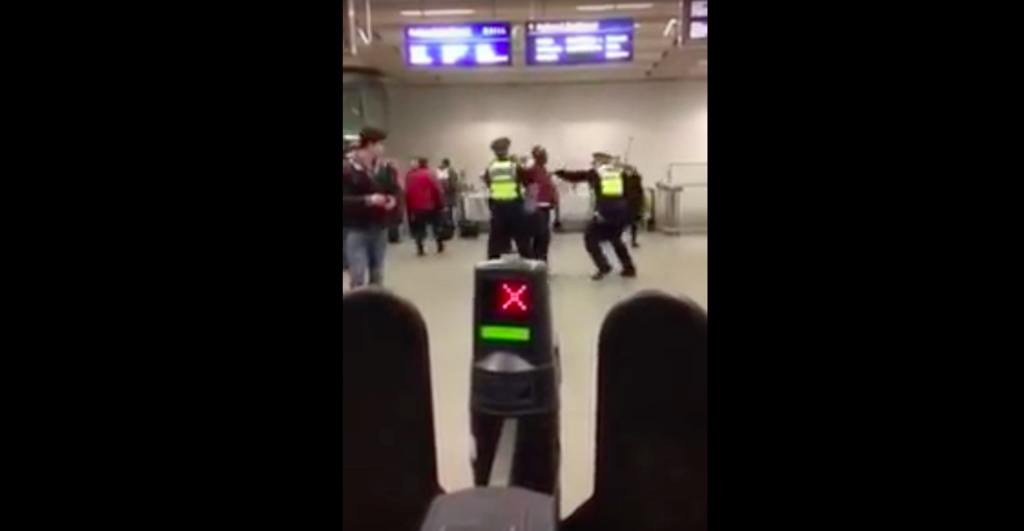 The video then shows more officers arriving at the scene and the man being handcuffed.