Over the weekend, Ciara reposted a video of a Pastor John Gray sermon addressing single women. "A wife isn't the presence of a ring but the presence of your character," he says. "Too many women want to be married but you are walking in the spirit of girlfriend."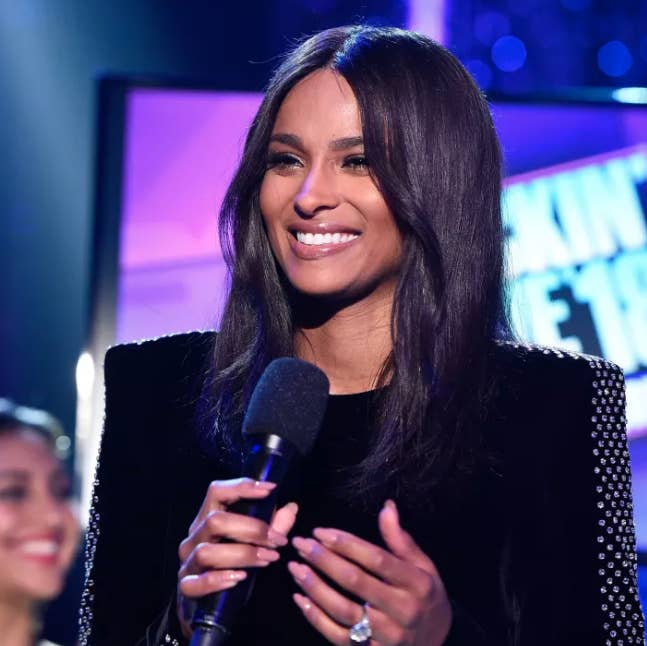 "When you carry yourself like a wife a husband will find you," he adds. It seemed like Ciara was in agreement with the pastor's message as she shared the video with the caption: "#LevelUp"
In 2014, the singer called off her engagement to rapper Future amid rumours of infidelity. She married American football player Russell Wilson in 2016 and was criticised – particularly by men – for moving on while her son with Future was so young.
Lots of people criticised Ciara for posting the video, as they said Gray's sermon was basing a woman's worth on how much a man wants her.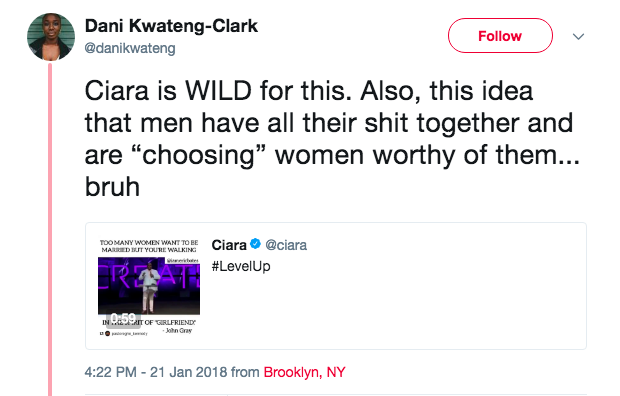 Many people felt let down.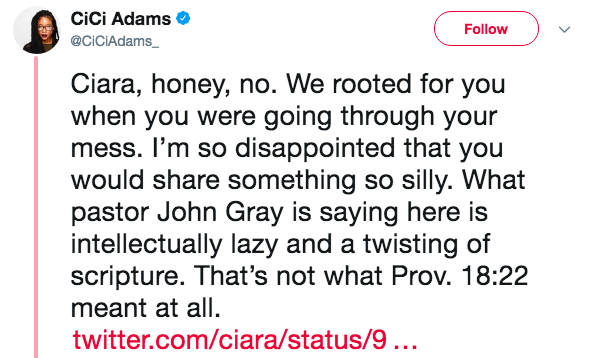 Some said the message was "toxic".
Some people accused Ciara of using her marital status "as a weapon".
However, others defended Ciara and thought she had done nothing wrong.
Many of whom were men.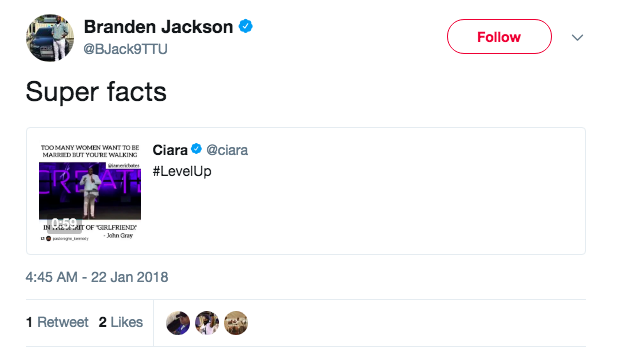 But mostly people were cracking some amazing jokes:
🍵
Last night Ciara wrote a message in regard to the backlash, reflecting on her past experiences: "...I realized married or not married... I needed to love myself. #LevelUp"