Here's One Of The First Women Of Colour YouTubers To Get A Book Deal In The UK
"It feels blooming amazing," Grace Victory told BuzzFeed News. "It's also quite sad that there are not other women of colour getting this opportunity."
This is Grace Victory, also known as the internet's big sister. She's a well-known YouTuber from London with over 224,000 subscribers. Her blueprint includes talking about mental health, sex, and self-love. She's also filmed a documentary for the BBC called Clean Eating's Dirty Secrets.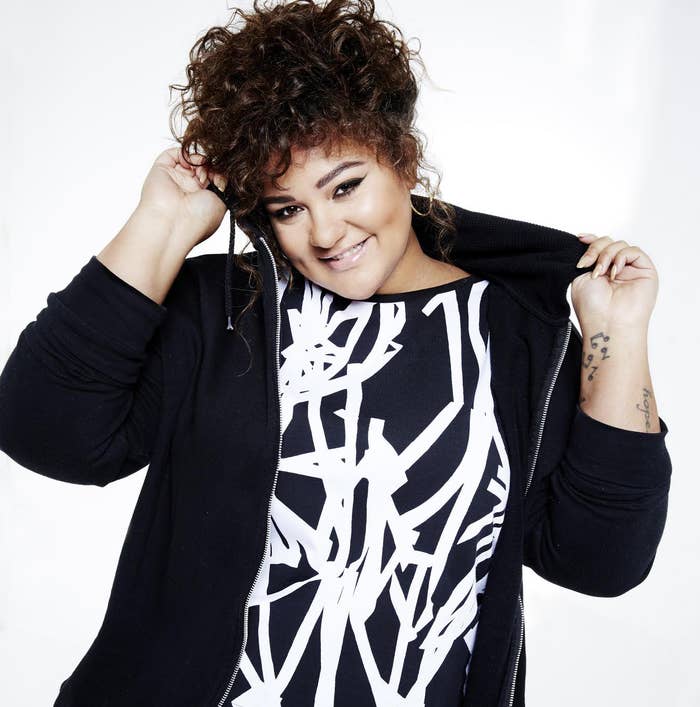 She's now one of the first female British YouTubers who is a woman of colour to get a book deal.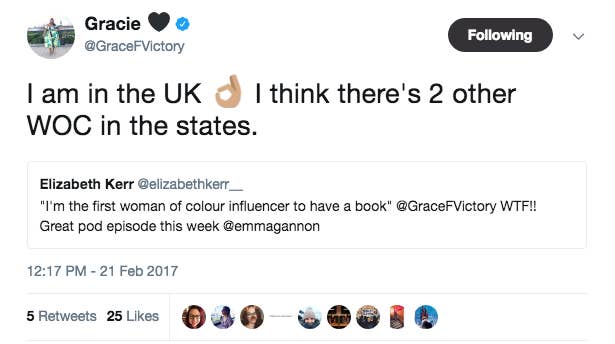 This news is significant because publishing in the UK is not diverse. But now publishers have been tapping into the YouTube sphere because of YouTubers' personal followings.
In a YouTube video about her book, No Filter, Victory said: "I was very wary of becoming the vlogger clique of releasing a book, and I was very adamant that I wanted it to be a book that's very true and rare, and strip back about my life."
Speaking to BuzzFeed News regarding this, Victory said: "It feels blooming amazing." But she admitted: "It's also quite sad that there are not other women of colour getting this opportunity."
"Representation matters for everyone from all backgrounds and cultures," she said. "At this moment, I am proud to be someone who is recognised for this."
She hopes that more diverse British influencers get this opportunity. She said: "There are so many wonderful writers and influencers out there from all sorts of backgrounds. There is no reason why these individuals can't also tell their stories."
Her book takes in themes of mental health, domestic violence, and body image. When asked why the book was written, Victory said: "It's a book I wish I had when I was younger or just struggling. It's a book to give hope to people who want to give up. I hope every woman can relate to at least one chapter in the book, and I feel like it's universal to so many people, not just women like me. Everyone has a story to tell and I'm lucky enough to be able to tell mine."
Sarah Emsley, Publishing Director told BuzzFeed News: "Grace Victory is an impressive and inspirational young woman and as soon as we met her we knew we would do whatever it took to convince her that Headline was her rightful publishing home. As a body positive campaigner & mental health advocate with a mixed-heritage, working-class background, she talks to areas of the market that other vloggers and TV stars simply can't reach. We couldn't be more excited to have her important book on the list."