After Donald Trump was elected, some Nigerians in the US were starting to joke about being deported.
What with a president in Nigeria who's not overly popular, and now this, generally they are finding life confusing AF.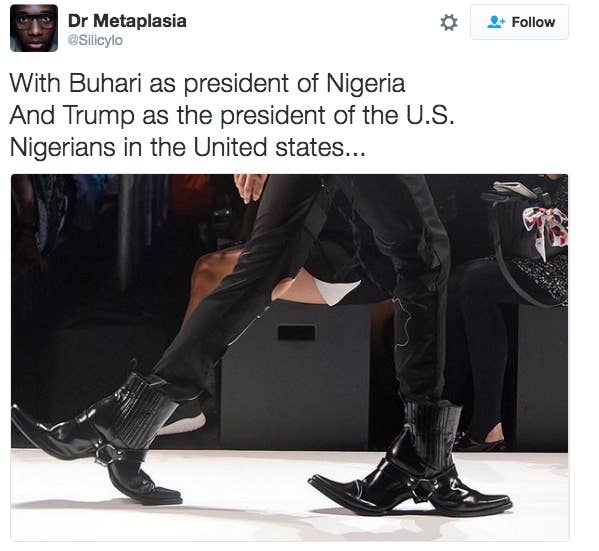 For those who do leave, some Nigerians are being really welcoming and offering the top accommodation spots in town.
Whereas others are pissed because Nigeria is constantly trolled for being a shit country.
All of a sudden that doesn't seem to be the case for some.
Basically Nigerians on Twitter aren't taking a great liking to Trump.
Some are actually fearful for the future.
And some have a bad taste in their mouth.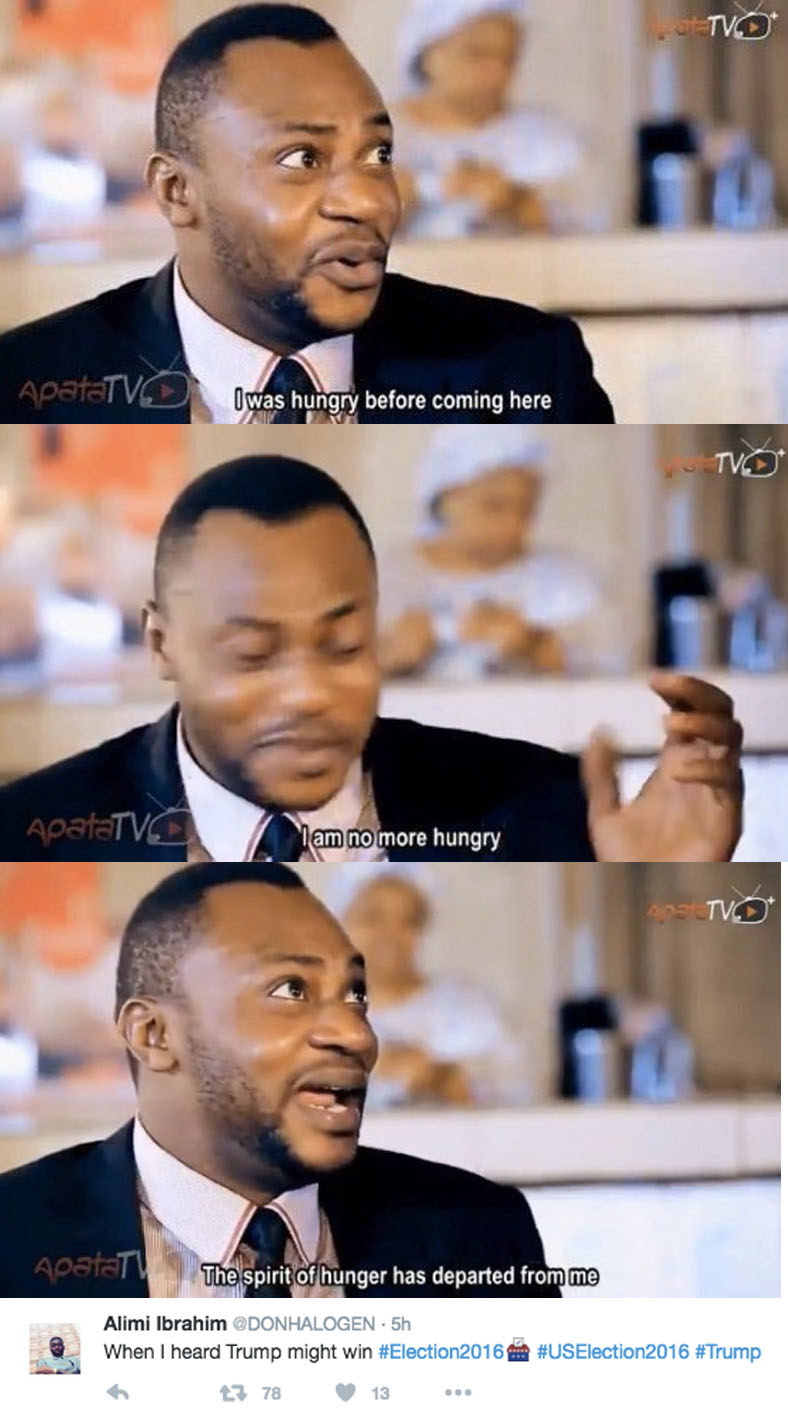 People are also talking about the well-known Nigerian poet Wole Soyinka, who said he'd destroy his green card if Trump won.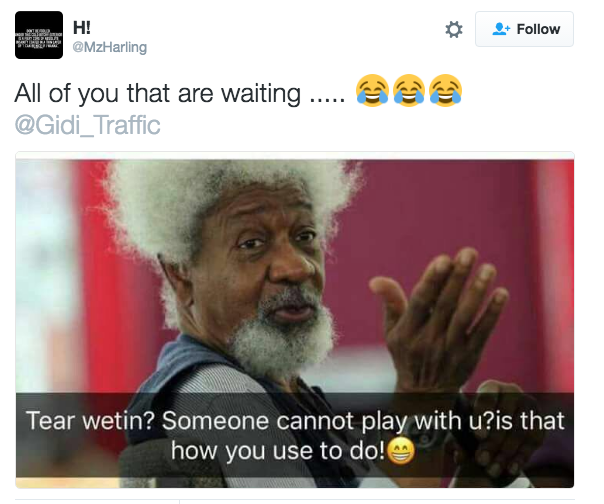 Although one or two are more optimistic.
Above all, Trump winning the US presidency without much political experience has given a lot of Nigerians confidence they can do anything.
Really.