This is a British rap group who go by the name Section Boyz. They're best known for their hit song "Lock Arff" and for winning the best newcomer award at the MOBOs in 2016.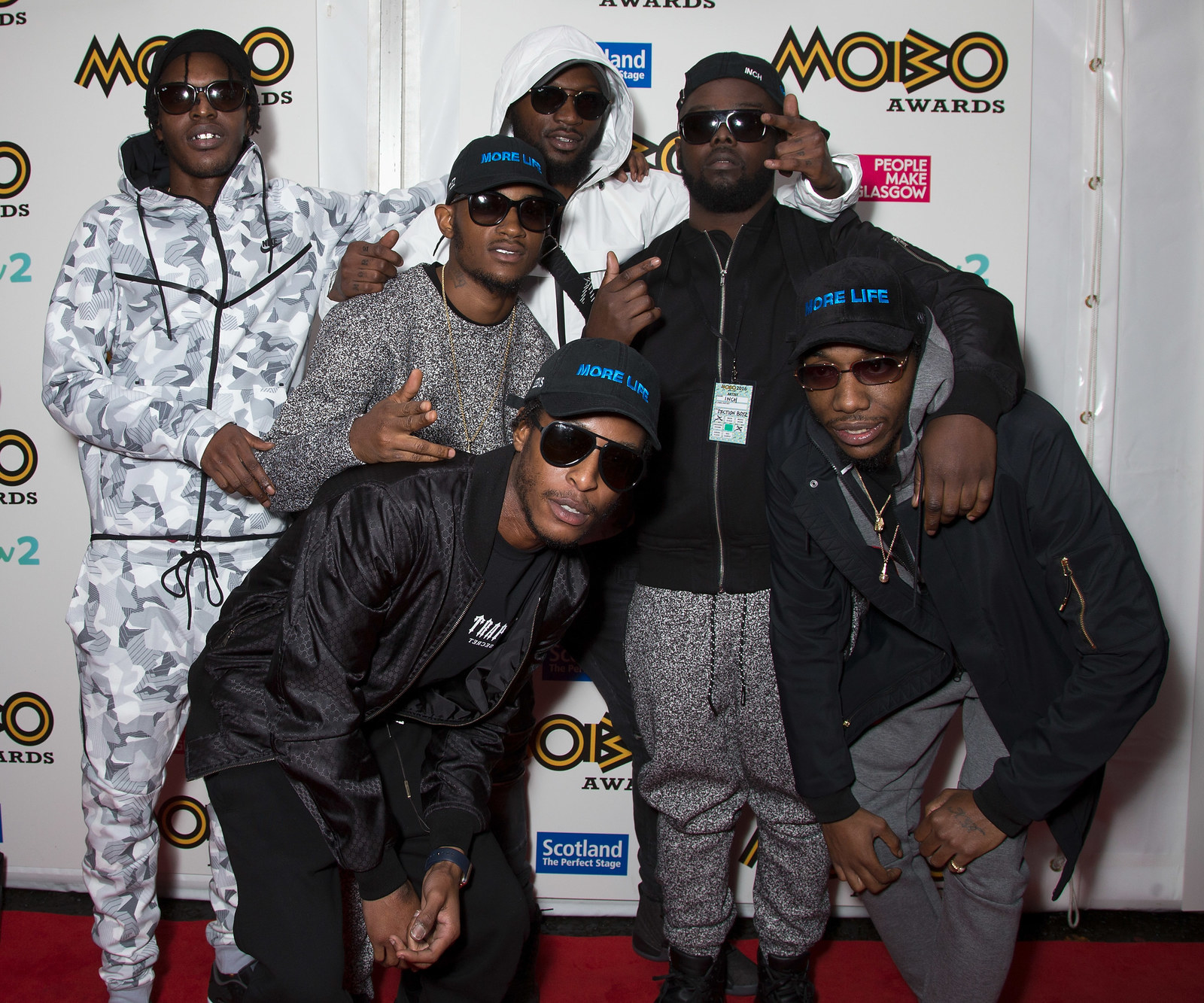 The rap band performed onstage on Monday night as special guests for Drake in London.
They probably didn't expect to appear on Daily Mail Australia's website – with their faces blurred out – to illustrate an article about an alleged youth crime epidemic in Melbourne.
Here's the original picture, posted on Twitter by the group themselves on 25 October 2016.
They later tweeted to say they weren't happy about the way their picture was used and told the Mail to "fix up".
People on Twitter were also pretty pissed off .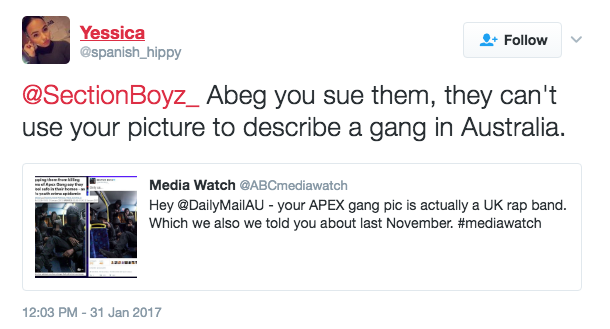 It isn't the first time Daily Mail Australia has used that picture of Section Boyz. It appears in another article published on 16 November 2016 and seen by BuzzFeed News.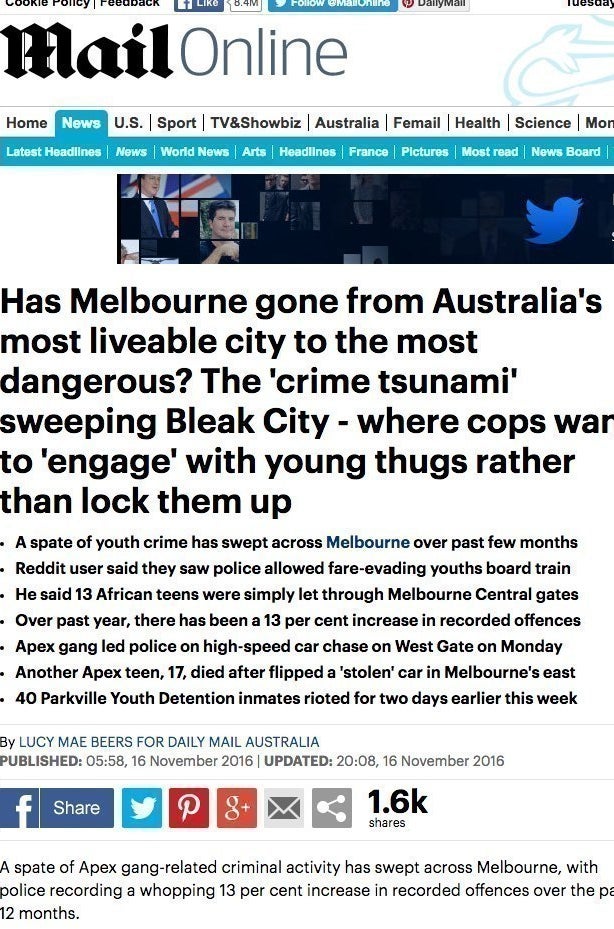 A screenshot of the article, taken by BuzzFeed News. The piece states that the picture is a "stock image".
People didn't know whether to laugh or cry.
And called Daily Mail Australia "dumb" and "ignorant".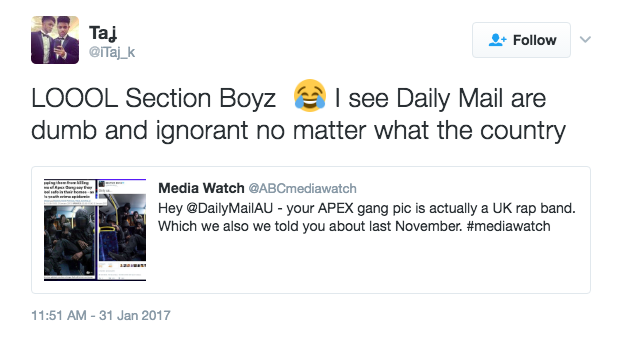 Daniel Puddicombe, a 24-year-old from London who works in sales and marketing, was one of the first to tweet about the Mail's use of the picture. He told BuzzFeed News: "I think it's disgusting from them and it is lazy."
"It shows that they are not here for informing the people or educating society on what's happening when they write articles like that," he said. "That's not their priority – their priority is to push certain narratives about people that look and/or dress a certain way."
Puddicombe's tweet gained over 3,100 likes and 2,700 retweets. "The reaction to the tweet was a bit surprising," he said, adding that he didn't do it for attention. "I just genuinely wanted to show my timeline what I had stumbled across."
It appears that Daily Mail Australia has removed the picture of Section Boyz and replaced it. BuzzFeed News has contacted the Mail for a response.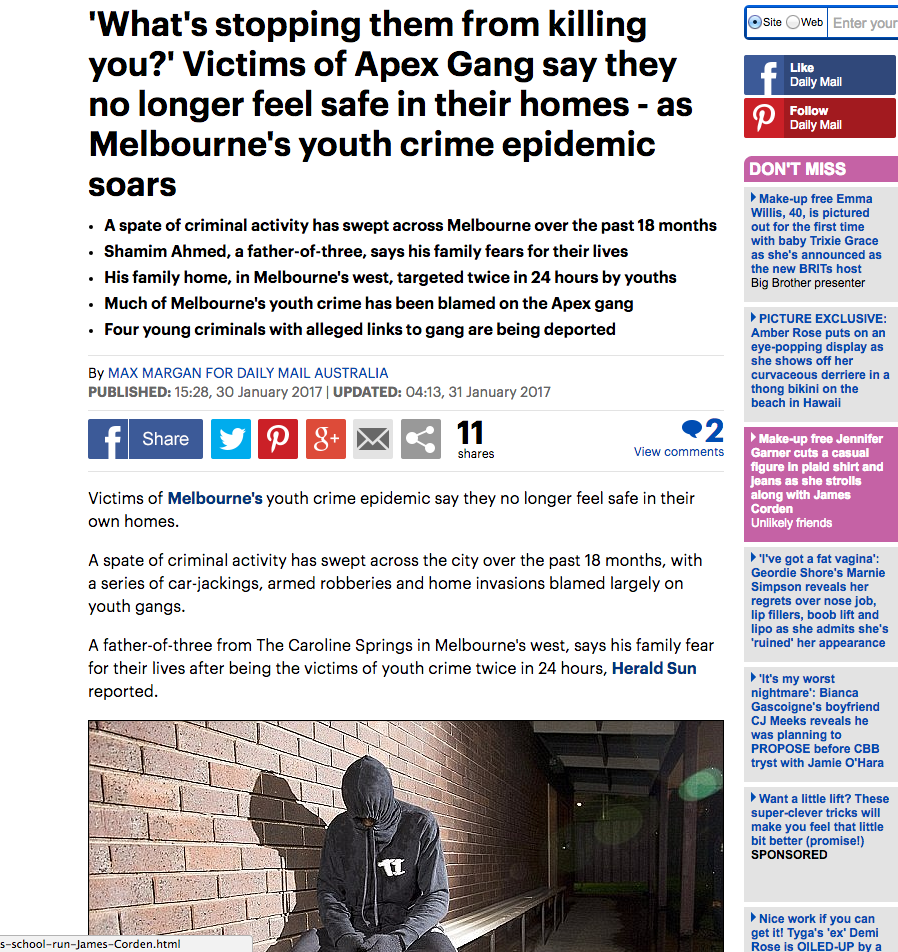 A timestamp shows that the most recent article was updated, without any information explaining why.

A screenshot of a tweet that includes a thumbnail picture of the article was shared on Twitter.
But it appears Daily Mail Australia has updated the thumbnail for the article, automatically changing how it looks on social media.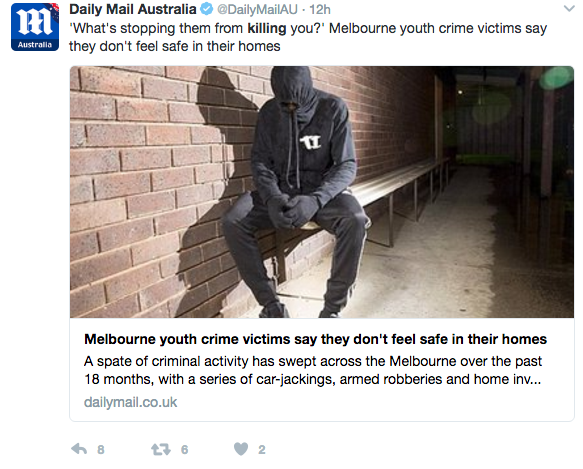 That probably explains why comments below the tweet still refer to the use of the Section Boyz picture: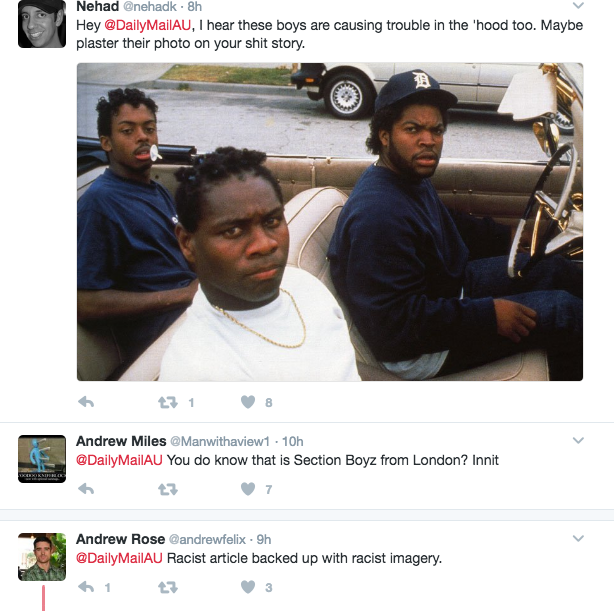 BuzzFeed News has contacted various people at the Daily Mail for comment. We have also attempted to contact Section Boyz.