In a lengthy conversation today with BBC journalist Tina Daheley, royal-bride-to-be Meghan Markle spoke up about two of the biggest movements tackling sexual harassment: #MeToo and Time's Up.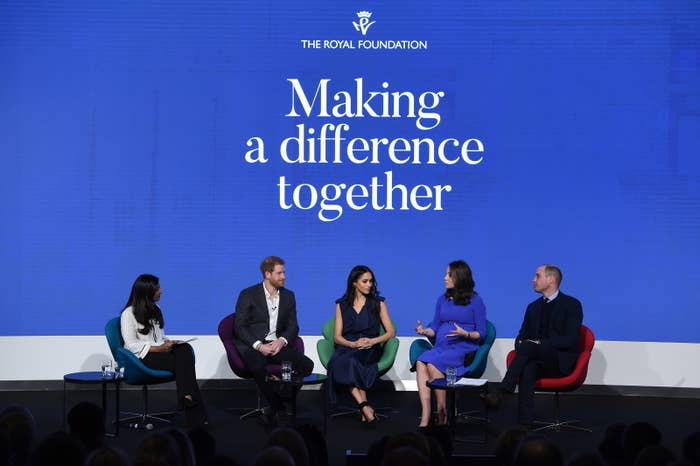 Markle appeared alongside her fiancé Prince Harry, the Duchess of Cambridge, and Prince William to discuss the inspiration behind the Royal Foundation and the issues they hope to shed a light on in the future at the charity's first forum on Wednesday in London.
During the interview, Daheley said to Markle: "Meghan, you've touched on it before – it's well known you've championed the empowerment of women and young girls and promoting their self-worth. How do you hope to continue that work with the Royal Foundation?"
The question comes amid speculation about how Markle's previous humanitarian work will fit with her new role as a member of the royal family, and how vocal she will be on causes close to her heart.
Markle replied that she has been quietly meeting with the right people and organisations behind the scenes. However, she then went on to speak more passionately about women's rights.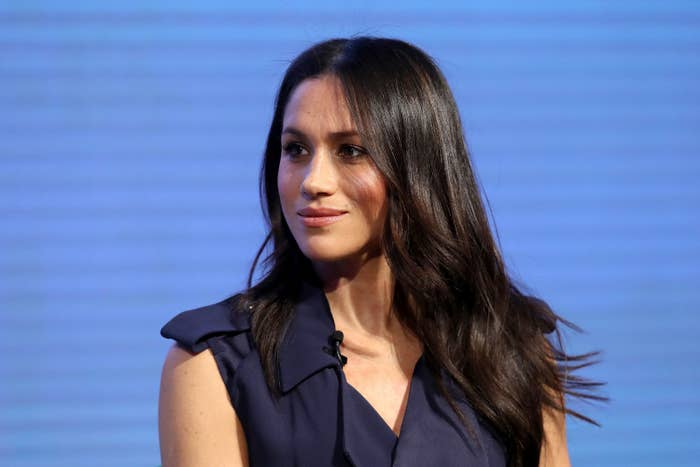 "What's interesting is I hear a lot of people saying, when speaking about girls' empowerment and finding and knowing their worth – women's empowerment as well – you'll often hear people say, 'well, you're helping people find their voice' and I fundamentally disagree with that because women don't need to 'find a voice'. They have a voice – they need to feel empowered to use it and people need to be encouraged to listen," Markle said.
"Right now, in the climate that we're seeing with so many campaigns – with #MeToo and Time's Up – there is no better time to really shine a light on women feeling empowered and people really helping to support them – men included in that. It makes such a tremendous difference...so yeah I guess we wait a couple of months and then hit the ground running."
Daheley then pushed a bit further and asked Meghan to reveal what plans she had for her future work. After a brief pause, Meghan replied with a laugh: "Sadly, I can't."

She then added: "But I will say... I certainly know how passionate I am – and Harry and I see the world so similarly in our approach of being very hands-on with things – what I can say is that I have been fortunate enough to meet with some incredible women and organisations in general in the UK that are doing work here, but also knowing some of the work I have done in the past has been in Commmonwealth countries like Rwanda and India so this reach, I think, can have some really nice legs to it once we can start."
"To be continued," Markle added.
In the same interview, Prince Harry said he will be lending his time to help tackle the root causes of youth violence in the UK. Just yesterday four young men were stabbed in London.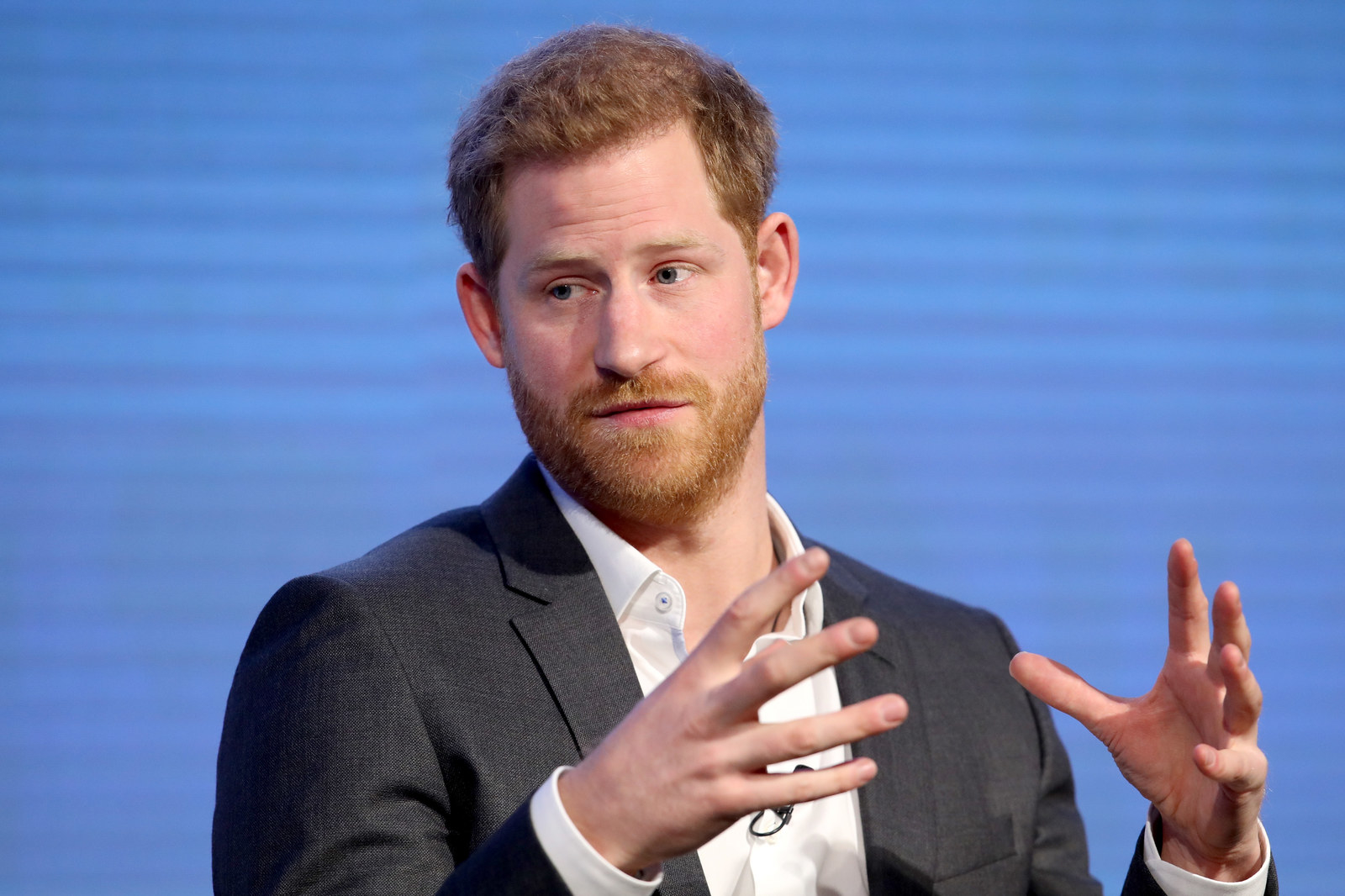 "Youth violence in this country is a growing problem no matter where you are in the UK. Obviously, there's a lot of stuff in the news with knife crime in London but [I just want to] bang on again about the whole symptom and cause [thing]. We really have an opportunity here to tackle the root causes of some of these massive issues."

He then added that before his work could begin in earnest he was "pretty tied up in planning a wedding at the moment, but we are really looking forward to working as a pair and as a four going forward – hoping to make as much difference where we can."
Prince Harry gained the biggest laugh from the audience when asked what it was like to work with his family.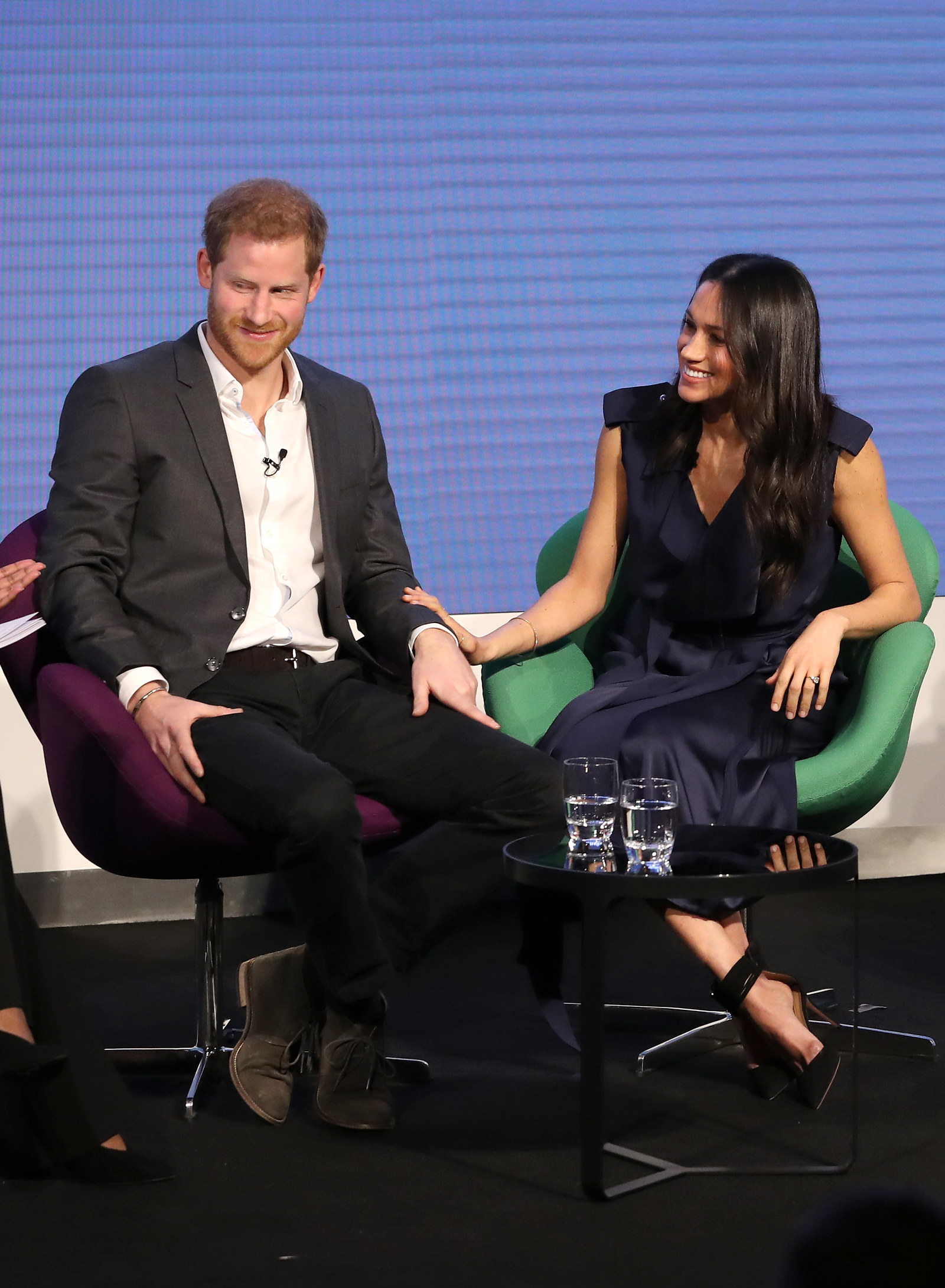 "[We] have healthy disagreements," he said. "It's really good that we have four different personalities and we all have that same passion to want to make a difference but different opinions and those opinions work really, really well.
"Working as a family does have challenges. Of course, it does – the fact everyone [in the audience] is laughing shows they know exactly what it's like but, look, we are stuck together for the rest of our lives so..."