It was last August that Chance the Rapper posted a picture posing in all his glory at the MTV VMAs on Twitter, using the hashtag #BlackBoyJoy.
Though the term had been knocking around long before then, his display of unequivocal happiness prompted others to follow suit: sharing jubilant and joyous pictures of themselves and swapping stories of their successes in a world that often throws up some hard knocks.
Amid the array of bountiful smiles and stellar achievements, the message resonated: Despite the challenges posed by social inequality, you cannot dull a black boy's shine. In the UK, it's no different.

We spoke to four black British men, from singer MNEK to Olympian Lutalo Muhammad, who embody "black boy joy" and are each killing it in their respective fields.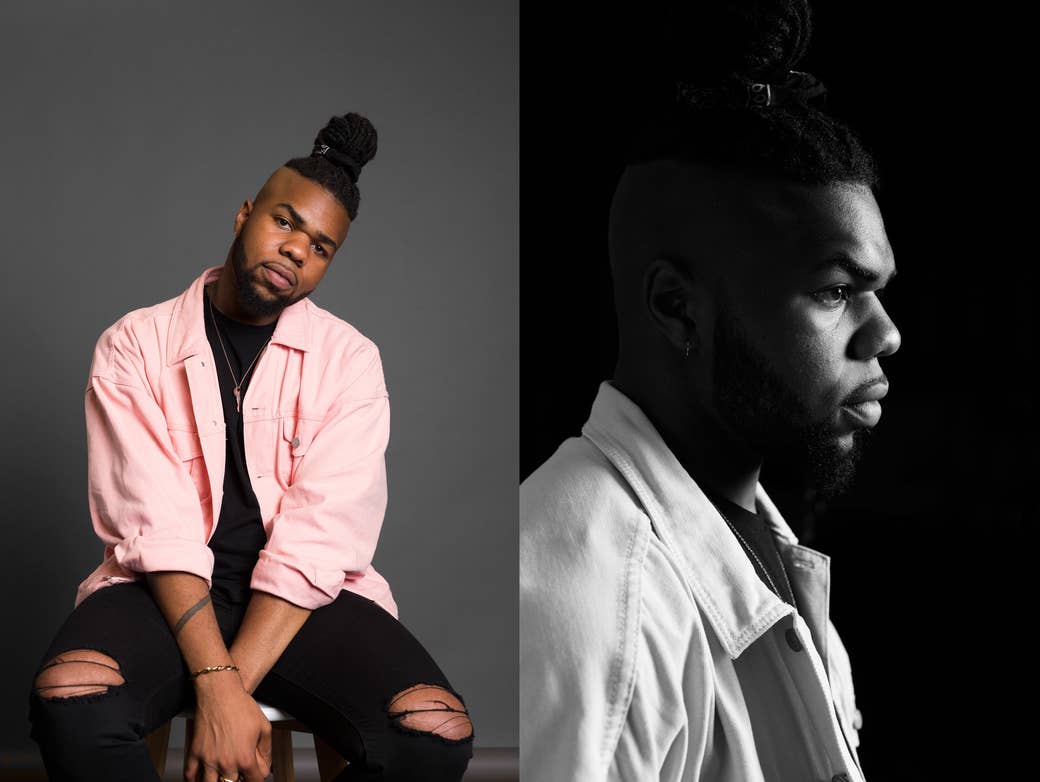 MNEK, 22, singer-songwriter
Uzoechi "Uzo" Emenike, better known as MNEK, is a musical powerhouse. The award-winning singer-songwriter has, at the age of 22, written and/or produced songs for big names including Beyoncé, Little Mix, Stormzy, and Madonna, yet he remains extremely modest about his remarkable accolades. One of his songs, "Never Forget You" with Swedish singer Zara Larsson, went platinum in the UK.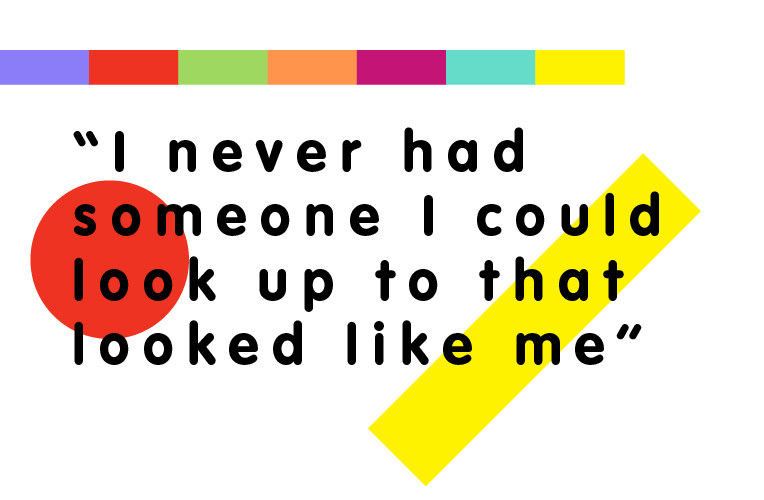 MNEK says his career pretty much kicked off when he shared some of his music on Myspace and soon after had signed a publishing contract with Virgin. "I always wanted to do music," he says. "I didn't have a plan B."
He says a turning point in his career was winning Attitude magazine's breakout artist award. His acceptance speech prompted a wave of heartfelt comments. "A woman came up to me on the underground and said, 'I showed your speech at the Attitude awards to my cousin and he was literally in tears and he came out soon after.' That was just so gratifying because even [among] the people I look up to and admire and my influences, I never had someone I could look up to that looked like me, so I am glad someone sees themselves in me. It's very rewarding."
The Grammy nominee grew up in south London amid a culture that had very finite ideas about what masculinity should be. "Moving out of there, I was then able to define that a bit [for myself] and do things like get my nails done," he says.
MNEK says he is enjoying seeing more and more "black men who are so comfortable in their sexuality, so comfortable they are not even bothered what people think".
"I think the stereotypes many black men are put under, even in the entertainment world, can sometimes have a dark or negative undertone." Too often, he says, the experience of being a black man in the UK has negative connotations. This negativity is "well documented, so it's pretty much some people's vision of what a black man is".
In spite of that, MNEK says: "For me personally, I've always tried to exude positivity and I feel that it's important for all types of experiences of black men to be seen.
"We have a lot of black British men who are killing it: John Boyega, Stormzy, Anthony Joshua, Tinie Tempah, and Idris Elba, of course. I see them as people I really admire and that's empowering for me because it means I am not alone in this. I am empowered by my friends in the music industry who are other fellow black men because I see them as my brothers; we have similar experiences and relate to each other."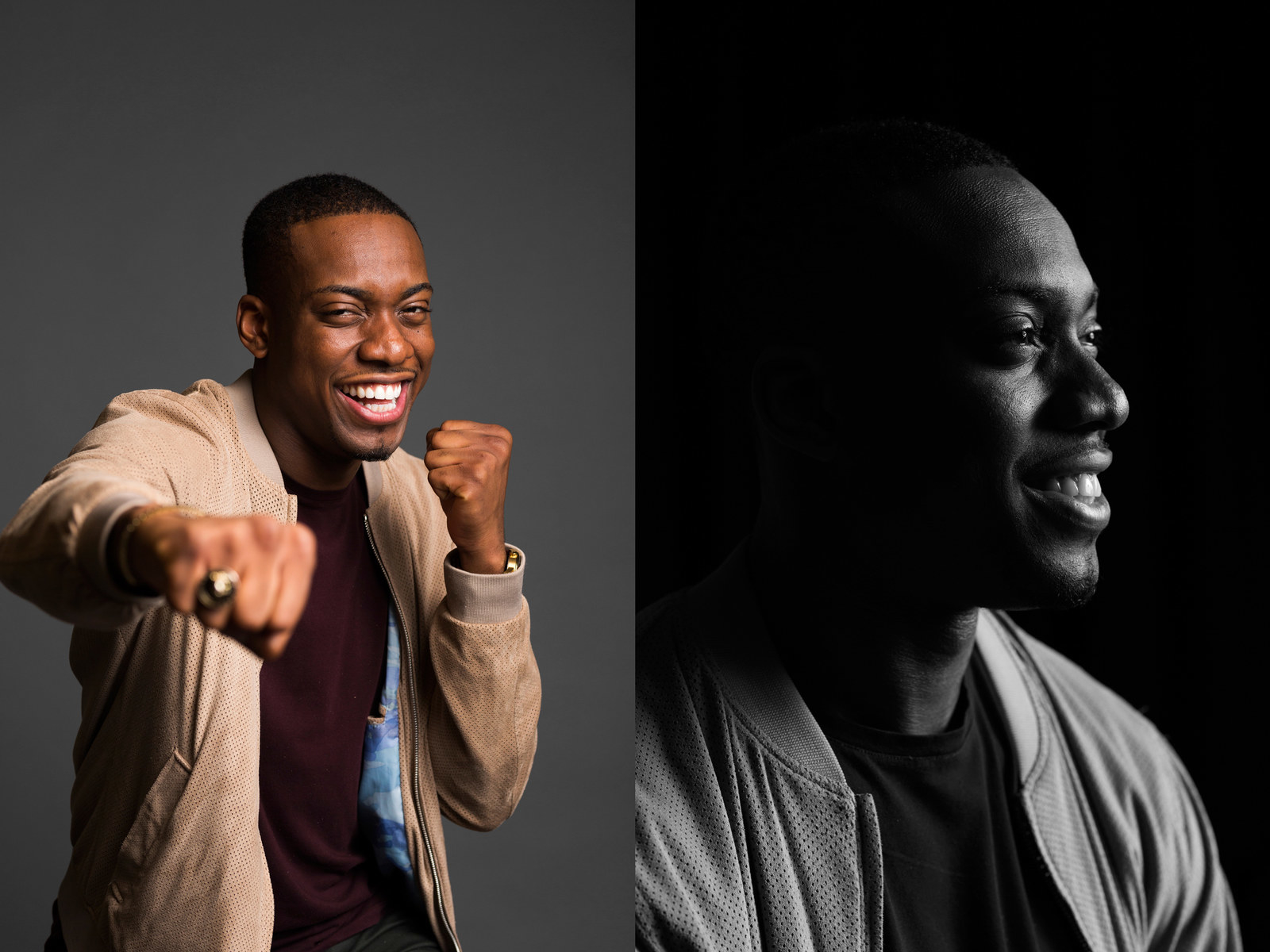 Lutalo Muhammad, 26, Olympian
When you google Lutalo Muhammad, you quickly learn he is one of the most successful athletes in British taekwondo history. Lutalo says that is "a little surreal".
At 26, Muhammad, who was born and raised in east London, has two Olympic medals under his belt: a bronze from London 2012 and silver from the recent games in Rio. "And we are getting the gold in Tokyo," he says, enthusiastically.
Muhammad puts his success down to his parents, who he says instilled confidence and strong moral values in him from a very young age. His father, Wayne Muhammad, is a taekwondo instructor with decades of experience and, conveniently, his coach.
"There are people who are more talented than me, and with more natural ability but not given the same opportunities or grew up in the same circumstances," Muhammad says. "Helping them will give me the most joy."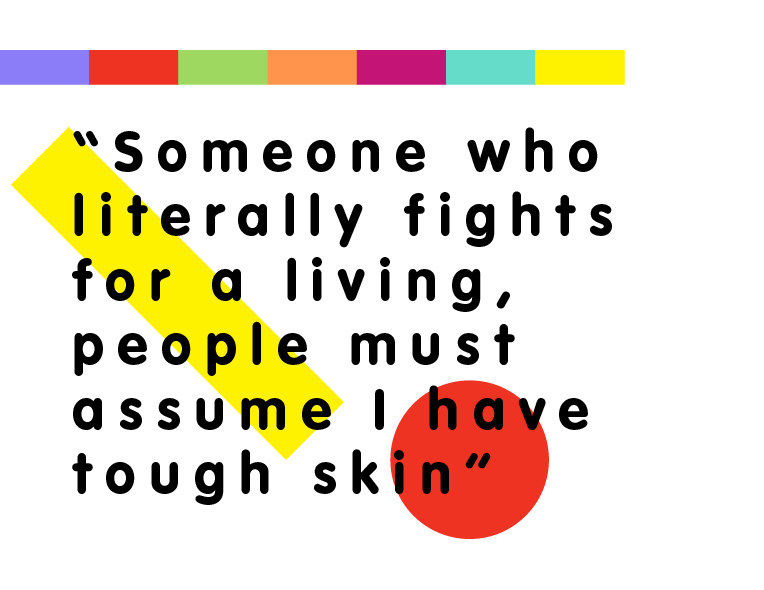 The Olympian says positive representation for black men is highly important. "Linford Christie was my first black sporting idol. All my idols look like me: Linford Christie, my father, and Muhammad Ali. I knew I wanted to be like that one day and I knew it could be done because I've seen Linford do it, I've seen Muhammad do it, and I've seen my dad do it."
One of the biggest challenges Muhammad says he has faced is negative press coverage about his abilities. "Even as a fighter, someone who literally fights for a living, people must assume I have tough skin," he says. "Some of the comments I got seriously hurt, and I am human."
The athlete says he has been on the receiving end of thousands of racist emails and messages and abuse over Twitter. He says the hate mail has only made him stronger, citing his favourite poem by his favourite writer: "Still I Rise" by Maya Angelou.
Many sports fans might remember watching Muhammad's gut-wrenching devastation when the gold medal slipped through his fingers in Rio. Recalling the heartbreaking moment, he says: "I was emotional when I lost the Olympic finale last year but everyone of every shade [and] colour said they cried with me. That moved me."
He continues: "Black men often have to be the protectors and supporters of family; some don't feel it's OK to express any sign of weakness." He says seeing the rapper Stormzy openly talking about depression earlier this year was a sign of an important cultural shift.
For now, Muhammad is just focused on getting ready for Tokyo 2020 and says he is grateful for the support he has received. "Whenever a supporter sees me and comes and grabs a picture, they must walk away thinking 'that was amazing', but the truth is it is most amazing for me – it gives me a boost and a reason to keep on going."

Reece Parkinson, 23, radio presenter
Reece Parkinson has recently become one of BBC Radio 1Xtra's new hosts with his own show, 1Xtra Talks, which starts in November.
He tells BuzzFeed News he was grinning from ear to ear when he found out he'd got the job. "It really was a great feeling knowing I am now going to be on a station that lives and breathes the culture," he says. "[The station] has been so important in launching many artists' and broadcasters' careers. It really was a moment."
One example of Parkinson's ambition can be seen in his spinoff of BKChat LDN, a popular YouTube web series. Reece decided to create BKChat Xtra, where he'd ask the cast members questions the public have been dying to ask. In addition to this, in July he brought his talents to the podcasting world, teaming up with blogger Annie Drea to create the hilarious Him Vs. Her, which is steadily climbing up the iTunes chart. "I had a good feeling about it – the second week after we launched we were on the iTunes homepage," Parkinson says. "It was really exciting."
Parkinson fell in love with radio during his second year of university, he says. "I messaged every single community station in London and only one got back to me to say that I was decent." The station was Reprezent, a youth-led broadcaster, where Parkinson spent three years. "There's no better feeling than being on air," he says. "Without sounding so cliché, the ability to make content that will make someone smile is great."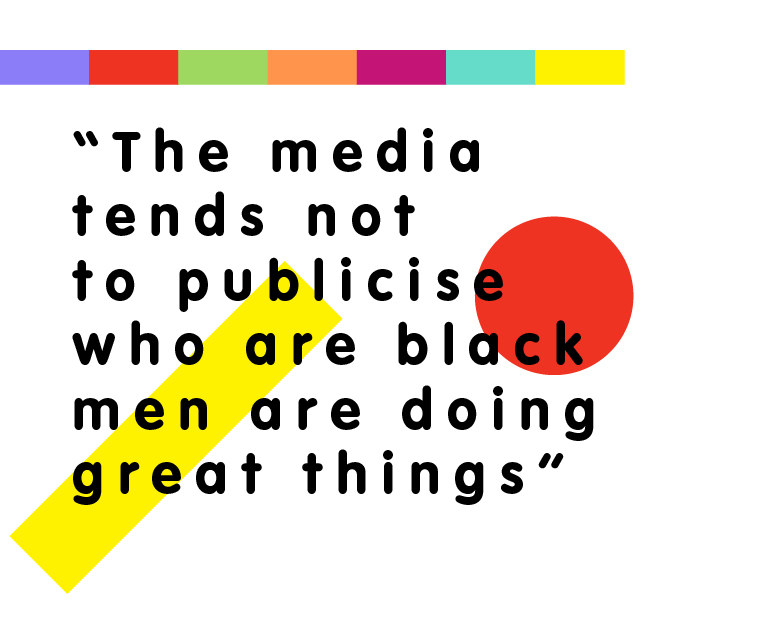 The 23-year-old says he is fortunate to have grown up seeing black men doing the kind of work he aspired to. On the topic of role models, he says: "I'd be stupid not to say Reggie Yates, because, like, he definitely set the trend for young black men like myself to have a voice in the presenting game and he has done it so elegantly and so effortlessly. He is great at what he does."
Trevor Nelson is another name he puts on this list: "Every interview this guy does, he just drops gems and they have all made a huge impact on me."
But Parkinson is also keenly aware the media can have the opposite impact. "It makes me feel saddened and upset," he says. "My best friends are young black men from Hackney and Peckham. They inspire me and they come from the areas that the media says is the worst place, has the most violence, when really they are the sickest and best DJs and broadcasters I've ever seen or come across.
"The media tends not to publicise black men who are doing great things, such as black footballers like Daniel Sturridge," he says, citing the Liverpool striker who has a charity that helps underprivileged children in England and Jamaica. "They won't publicise the good things they do in communities."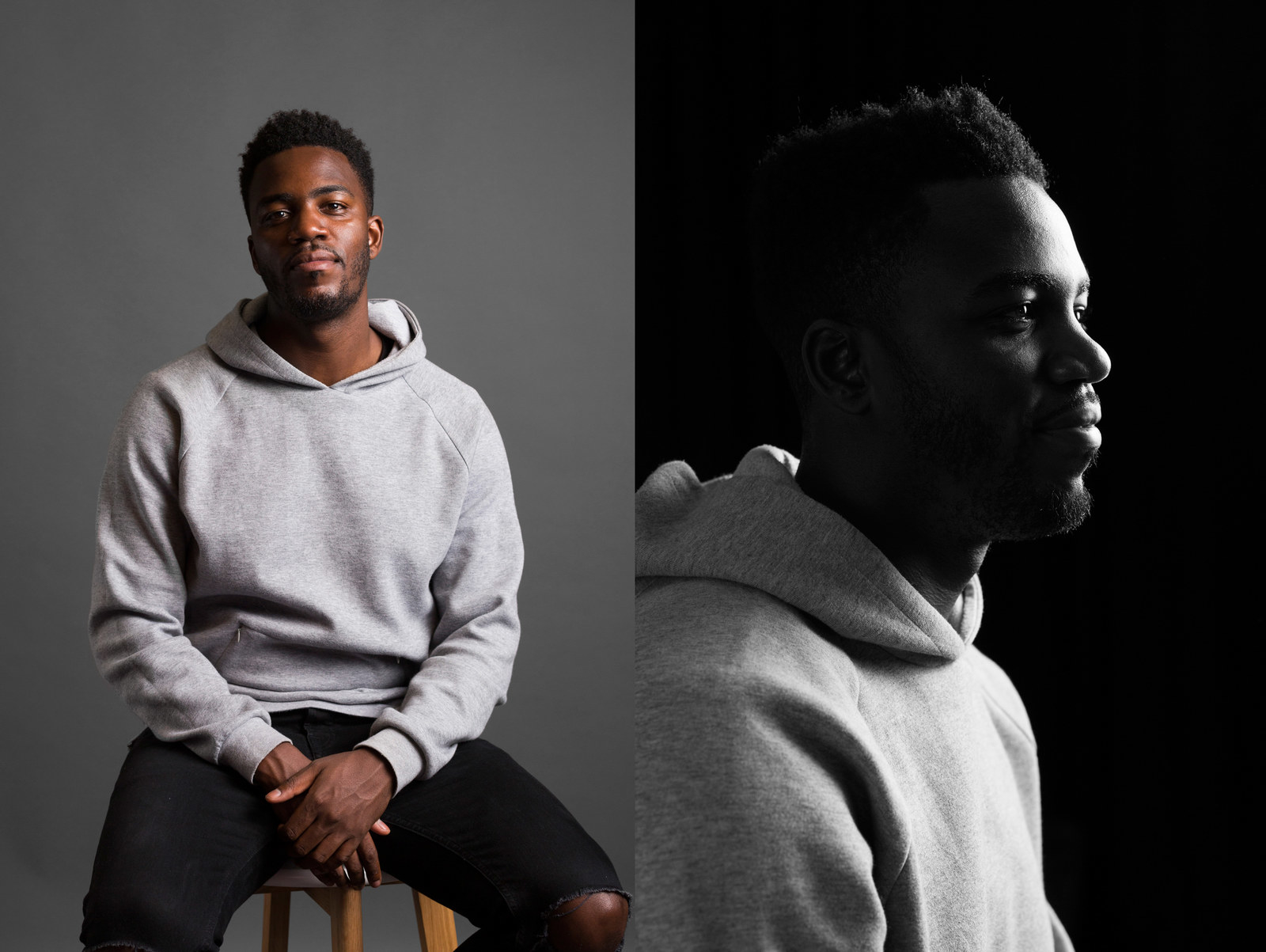 Mo Gilligan, 29, comedian
Mo Gilligan, better known as Mo the Comedian, has over 289,000 Instagram followers, but he is no overnight success. "There's no magic formula," he says. Instead, it is all about the graft: performing at small comedy clubs to get to the position where he is today, as a working comic with a sold-out tour across the UK.
At 29, he has built his own empire by posting short sketches on Facebook, Instagram, and Twitter. Such is his influence, Drake referenced one of his famous lines, (to be uttered in a Cockney accent) "Julie, bring me a couple cans", while on tour in August. That "felt amazing", Gilligan says.
"Every comic wants to tour and have your own venues and have people come down just for you," he says. "The fact I am living out one of my dreams, and this time last year I was handing out CVs trying to get a part-time retail job, is insane."
Gilligan says he grew up watching comics like Dave Chappelle and Chris Rock. "These guys are sick at what they do," he says. There were some influences closer to home too. Gilligan speaks about admiring the comedian, actor, and presenter Richard Blackwood, calling him "the Will Smith when I was younger. He was doing so well he had his own show."
Now, Gilligan says, people are looking up to him. "I meet so many young people who want to do what I am doing and it's lovely."
He says he is enjoying the current wave of "trend-setting" black British men who are on top of their game. "Look at the success of people like Skepta and Stormzy – they are making emerging power moves and they have been around for a long time. These are people who are inspiring black men, but they are inspiring white men, white girls, they are inspiring everyone [with] what they are doing. It's so amazing to see."
As Gilligan sees it, their success helps in some way to balance out some of the negative stories that are told about black men – he says it feels like people had been "brainwashed".
"Things are started to slowly change," he says, and points to social media as a place to create opportunities as opposed to waiting for traditional media to give you a break. "One day we are going to look back at this decade, especially, that was the emergence of social media and the way people have used it, and we will be so amazed."