Claire Dempster, a 42-year-old mother from Cardiff, reckons her baby Arlo-Blue looks like British chef Gordon Ramsay.
She said Arlo-Blue sometimes acts like Ramsay when he's hungry.
Dempster said she didn't expect her tweet to Ramsay to go viral – in fact, she said she didn't even know he'd replied to her tweet until BuzzFeed News told her.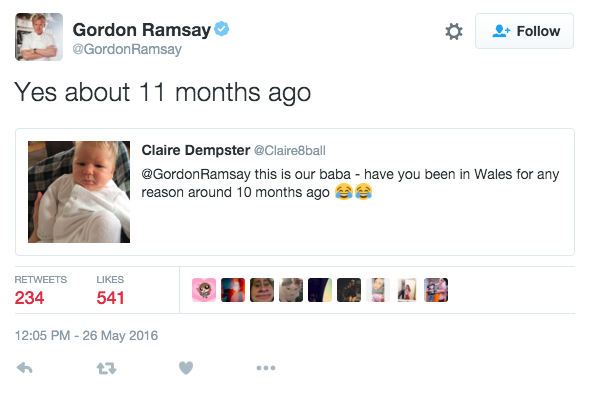 She said she was a big fan of Ramsay, and thought it was "brilliant" he'd replied.
"Oh wow, Arlo-Blue's gone viral," Dempster said.
So here's the question...