Meet Turkish chef Nusret Gökçe, aka #SaltBae. He already had a huge Instagram following, but has really caused a lot of commotion over the weekend.
A video of him showing off his knife skills quickly circulated on the internet and people are pretty much obsessed with how elegantly he sprinkles salt on the meat.
It was turned into a meme that people are using to show how extra they are.
And it's seriously hilarious.
People simply love him because he does the most.
But mainly people are in awe of #SaltBae.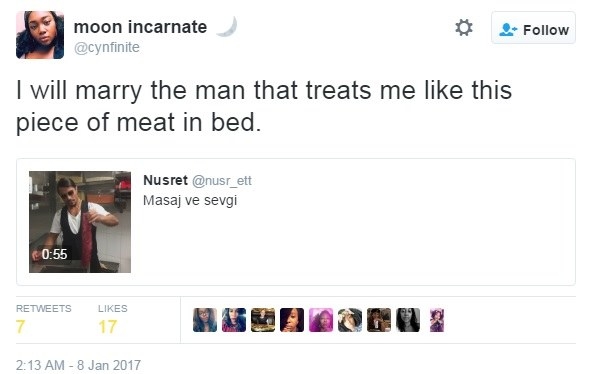 And have compared his meat-cutting to porn.
Others are more concerned with his identity and say he resembles the seriously sexy fairy Juandissimo Magnifico from The Fairly OddParents.
Marvel directors be like:
#SaltBae's fan base is so hardcore, there's now fan art of him.
BuzzFeed has reached out to Nusret Gökçe for comment.