Many news outlets have been reporting that singer Ariana Grande has reached out to the families of the victims of the Manchester attack and offered to pay for their funerals.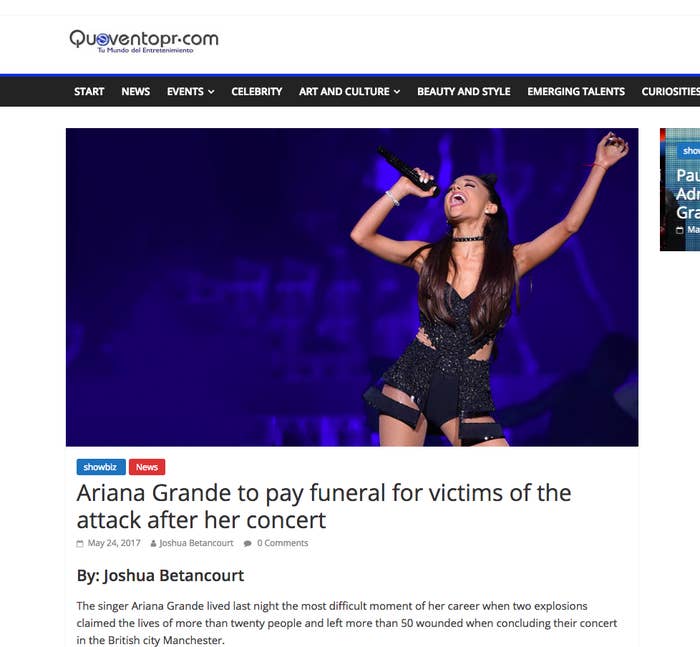 Most of these reports say their source is the singer's fan Twitter account, which has around 3,000 followers.
The tweet has over 86,000 likes and 36,000 retweets.
The unverified account also claimed that Ariana might take a break from singing.
A verified fan account called TeamAriana has not made or retweeted any of the claims posted by Ariana Updates!.
The star and her team have not made any comments since the Manchester attack beyond this message she shared on Twitter on Tuesday morning.
The 23-year-old singer is set to perform at the O2 in London on Thursday, but the venue has not confirmed whether the event will happen or not.
Even though there has been no confirmation, people believe the claim that Ariana will pay for the victims' funerals.
BuzzFeed News has contact to Ariana Grande's team for comment. We've also reached out to Twitter account @ArianaDailyWW.