Every year, John Lewis (the store), does an incredible heartwarming Christmas advert that makes all of Britain seriously emotional, and every year people struggle to tell them apart.

Here's this year's. People are a bit more divided this time around. But it does feature a dog on a trampoline, so, you know.
Now, 2016 might have been a burning trashpile of a year...
...but one good thing is happening: Mr Lewis is still taking this confusion on the chin pretty well and interacting with people on Twitter.
It doesn't matter how many times he directs people to the department store's Twitter account, they still get confused.

He is just really nice about it all.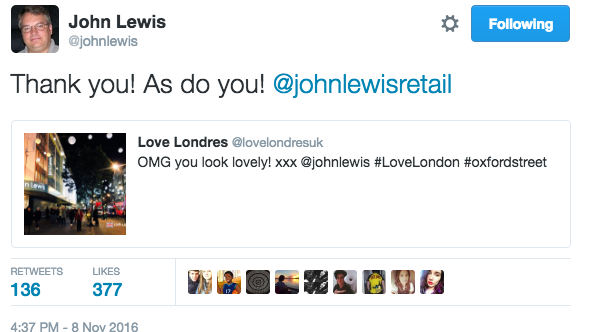 And funny.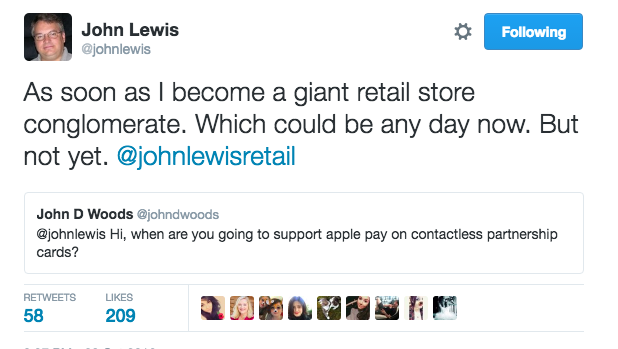 Such a nice man.