This Dog Does A Really Cute Thing To Cheer Up His Owner Because He Thinks She's Sad
We don't deserve dogs.
Weaver told BuzzFeed News that Clark is super friendly and a funny dog.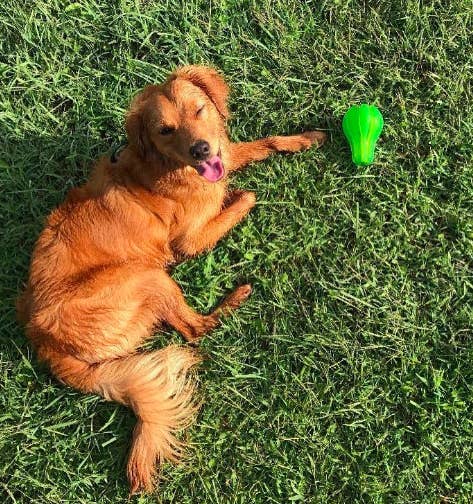 She noticed that when she has a shower, Clark drops his toy into the bath to make her feel loved because he thinks she is sad. It's important to note that Clark hates baths.
"He's been giving us his toy since we moved into our new house that has a bathtub in it in July. Where we used to live only had a shower," Weaver said.
"Of course, when he would first do it we thought he just wanted to play but that clearly wasn't the case because if you throw it he gets visibly upset and doesn't chase it, he just wants you to keep it until the shower is over."
She added that the gesture is sentimental: "It's his green toy and that's his favorite one ever. He's always walking around with it in his mouth."
Weaver got the moment on camera and shared it on Twitter, where it gained over 650,000 likes and 200,000 retweets.
"I thought it was crazy that the tweet went viral but I'm so glad it did. Clark makes us so happy and I'm so in awe of the joy he's brought other people," she said.
Clark has an Instagram if you want to see more of him!