Men Are Stealing Their Girlfriends' Head-Wraps Because They're Fed Up With Their Hoodies Being Stolen
#TakeHerHoodie got taken to a whole new level.
This is 22-year-old Marquis McNeil: He's a student and works part-time in a restaurant. Here he is with his girlfriend – they have been together for one year.
McNeil told BuzzFeed News: "I've lost dozens of hoodies [to her] and I refuse to lose anymore without collateral." Last summer some guys were fed up with this behaviour and decided to take their girlfriends' hoodies, but McNeil decided to do something different...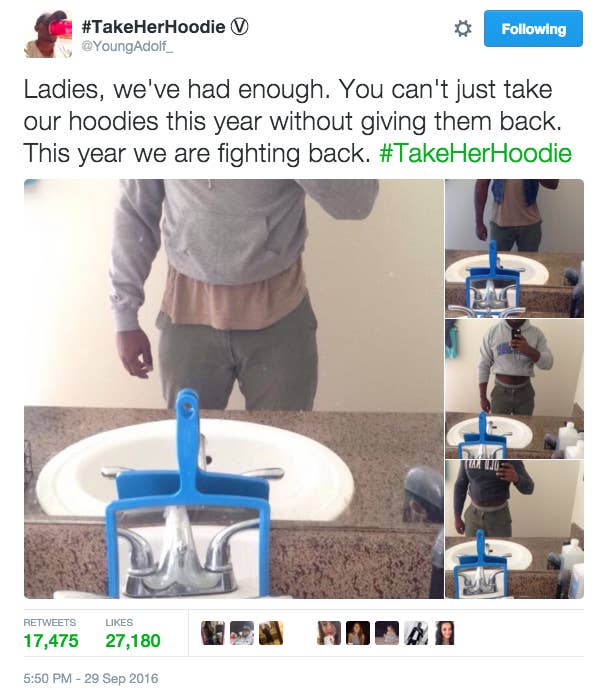 So he stole his girlfriend's headscarf and boy, did he tie it perfectly. He said: "I didn't have my du-rag at the time and it's the next best thing if not better."
His tweet exploded in a short space of time and gained nearly 30,000 likes and nearly 20,000 retweets in a day.
"I think it's cool that I got so much support. I'm just happy it made people laugh and smile," McNeil said.
McNeil said that his girlfriend is pretty mad at him and won't let him near any of her scarfs again.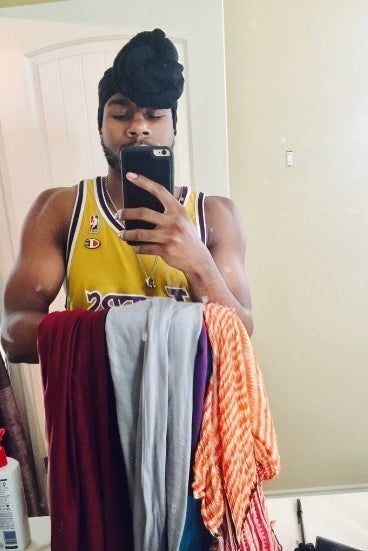 But he isn't alone. Lots of men in McNeil's mentions shared that they were doing the same and it's amazing.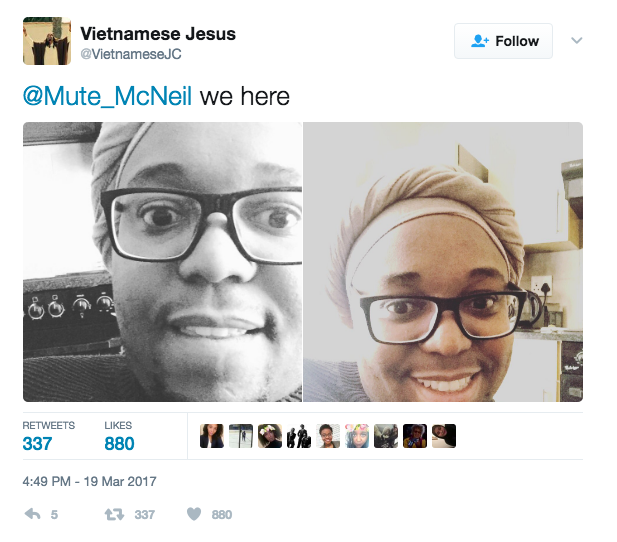 He said: "I wasn't expecting so many people to participate. It's nice to know I'm not the only one whom has had his hoodie stolen and is fed up with it."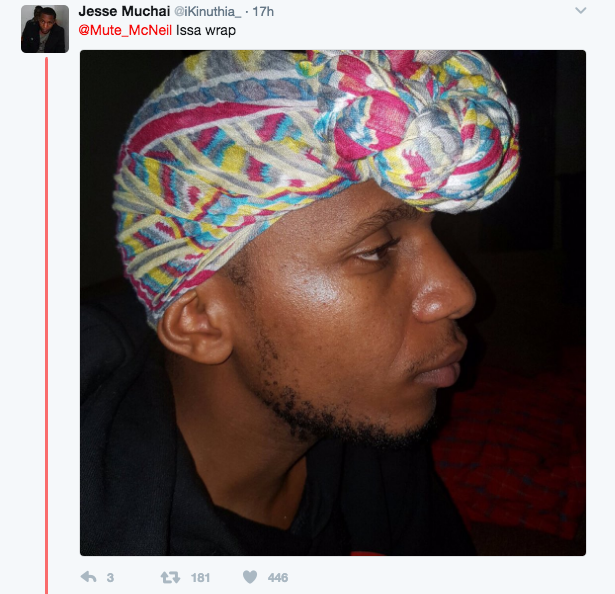 There are lots of people wanting McNeil to drop a YouTube tutorial on his perfect wrapping skills.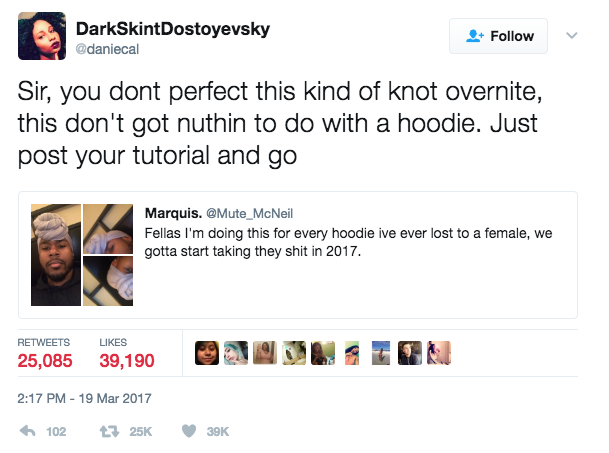 "As far as the tutorial goes I don't think I will do one. There are already so many on YouTube and it's only easy for us guys to make the different style wraps because we don't have a lot of hair to get in the way," he explains.