This is 17-year-old Irny Irdina from Singapore. She's currently studying for a diploma in applied drama and psychology.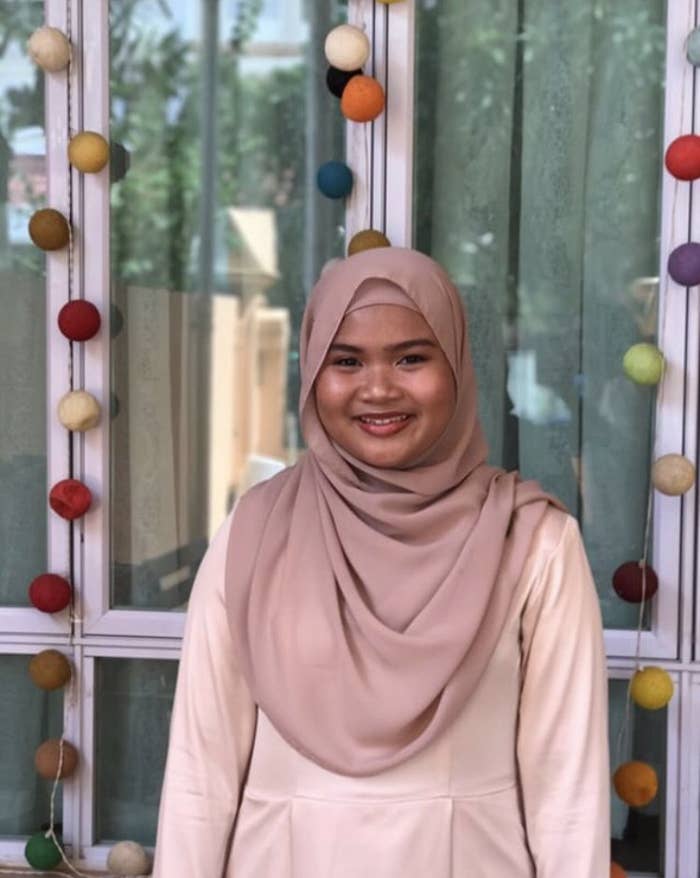 Irdina is also pretty funny and makes awesome videos on Instagram. Check this great video she made featuring her mum.
Irdina went really viral on Wednesday when she posted a video of herself singing the main vocals AND ad-libs of David Archuleta's "Crush". She told us that "Crush" is a "timeless bop". Her tweet was liked over 230,000 times.
She said that she did not expect her tweet to go viral at all. "I have a pretty small following on Twitter, so I didn't expect many retweets. Most of the time, it would be my sister and her friends supporting me, so I was expecting five or seven retweets at best. Oh boy was I wrong!"
Of recording the video, she said: "That day felt like a pretty chill day. I slept in because school didn't start until 12 because I had a presentation coming up. Since I had some spare time, I decided I wanted to make that video since I had been thinking about it."
Irdina went on to say: "The inspiration for the video came from a video posted on 9gag as well, where a girl was doing that but singing High School Musical's 'Gotta Go My Own Way'. It was hysterical, so I was really inspired by that."
Of course, people are deeply relating to Irdina's video.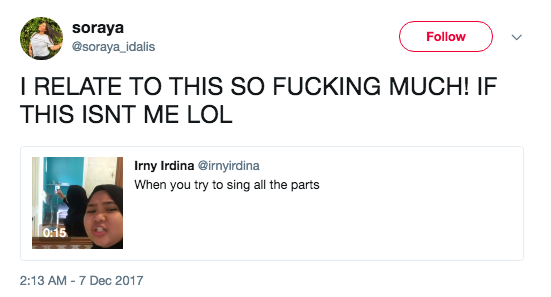 "It feels great that people understand the temptations to sing literally every part of the song," she said. "I didn't realise that people would actually relate to it that well, since the title of the video was so vague."

Lots of people were singing her praises.
Some jokes were made: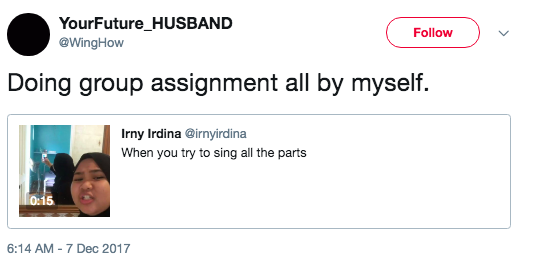 Irdina said that, using the Instagram camera, it took her "eight or more tries to get the video right and be satisfied with it".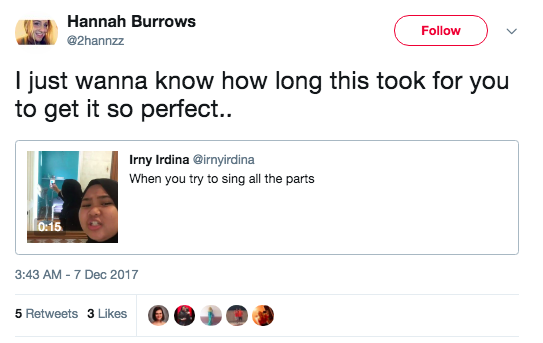 Some were mentioning how "Crush" is a certified tune.
As the video was going hugely viral, it caught David Archuleta's attention and he made a cheeky little joke.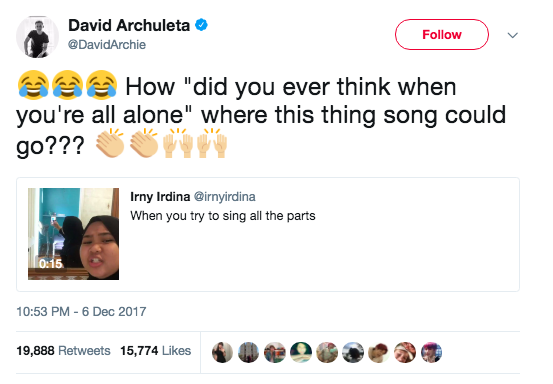 He then recreated Irdina's video and did it pretty well.
Then he shouted out Irdina on Twitter.

"When I saw that David Archuletta quoted and retweeted my video, I thought it was fake," Irdina said.
"To confirm, I went to his Twitter profile and lo and behold! I was getting ready for school and I started screaming and jumping. I told my sisters and they reacted the same way. This all took place at 7am in the morning. It feels surreal that he actually saw it, so I'm really thankful. I didn't expect it to get to him because I didn't even tag him."