Hermes Couriers Say They Were Pressured By Bosses While Caring For Sick Relatives
A BuzzFeed News investigation has uncovered further allegations of mistreatment from workers at the under-fire delivery giant.
by
,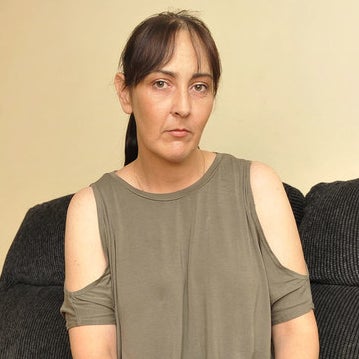 Vic Jelenski, the Hermes logo, and Cherie Nolan
Courier giant Hermes, which delivers parcels for major retailers such as Amazon and John Lewis, is facing allegations from some of its drivers that they were threatened with losing work when they took time off sick or to care for seriously ill relatives.

The drivers are "self-employed", an arrangement the company says offers them flexibility to pick the hours they want to work. But a BuzzFeed News investigation has uncovered allegations from couriers who still work for Hermes and some who have recently left that the contracts in practice are a cover for exploitation and low pay.
One former contractor, who asked to remain anonymous, described how he had been at hospital with his son who was undergoing major surgery when he received 15 calls from a manager. When he answered the final one, he said, the manager ordered him to return to work, telling him the deliveries were more important than his son.
"Before this I was perfectly fine with Hermes but I had to walk," the contractor said. "I found myself another job."
His son had been hospitalised for nine months, he said. At first, his manager appeared to be fine with him taking time off to care for him, but began to complain after a few days. He said: "I started taking more time off. It was almost like they didn't believe me."
"Before this I was perfectly fine with Hermes but I had to walk."
Another man who currently works for Hermes told BuzzFeed News that three years ago he received a call from hospital to inform him that his poorly father-in-law was likely to die. He said he called his manager at the time, who told him that he would have to organise his own cover while he was away. He said this was impossible but, he said, was told that if he did not do so he would lose out on his round. He eventually managed to secure the cover.
In response to these allegations, a spokesperson for Hermes said: "We will try to identify these people so we can investigate these cases fully, however without a name this may not be possible. If either event has happened, we would agree this is totally unacceptable and we would take appropriate action internally."
The spokesperson said it was commonplace for self-employed people to have to find substitutes when they were unable to work, and said Hermes provided access to a network of 4,500 cover couriers. "These cover couriers therefore mean that permanent couriers can maintain flexibility in their work. We have also set up a marketplace on our internal system that allows permanent couriers to organise their own cover."
BuzzFeed News spoke to contractors after Labour MP Frank Field, chairman of the Commons work and pensions select committee, wrote to prime minister Theresa May last month about Hermes' alleged treatment of its couriers. In the letter, he described the experience of one worker who was told he could lose his round because he was taking days off to take care of his dying 9-year-old child.
In response to the latest revelations, Field said the company was "like the Wild West", and alleged that its workers were being "crushed into submission". He once again called on May to launch an inquiry into the courier industry.
Previously known as Parcelnet, the German-owned company merged with sister firms across Europe in 2009 and was renamed Hermes. It is one of the UK's largest delivery firms and has benefited from the online shopping boom; its turnover for 2015 was over £2 million, up 11% from 2014. It made a total of 580 million deliveries across Europe, with the UK accounting for 235 million of them.
To meet the demands of this multimillion-pound market, it has taken on an army of more than 10,000 self-employed couriers. The Hermes careers website promises its employees flexibility: "Hermes couriers enjoy a great work life balance, and work what hours works [sic] they want to work!"
It also has testimonials from an employee called Norman who says: "It's good to be a Hermes Courier as I do flexible hours around other commitments, I service alongside family members and the pay is good for the hours I actually service."

However, these contractors do not receive holiday pay or sick pay, meaning the risk of any unplanned time off is transferred to the employees. Costs such as fuel and car maintenance are also transferred to them.
A number of couriers told BuzzFeed News that that due to these costs, they were struggling to reach the minimum wage of £7.20 an hour. Although the couriers rely on the delivery jobs for their livelihood, this is legal because they are all self-employed.
An investigation by The Guardian found that some contractors were taking home less than £6 an hour.
"You're just a number. They think they can replace you as [and] when."
One woman who recently stopped working as a courier after several years with Hermes told BuzzFeed News that the amount the company paid was "absolutely ludicrous". She said drivers could be paid as little as 45p per parcel delivered – less, she said, than the company's competitors Yodel and DPD. Hermes says its contractors receive on average £9.80 an hour, but the woman, who spoke on condition of anonymity, said: "I don't know anyone that does."

She was extremely critical of the company over its treatment of contractors, describing her time there as "depressing" and "shocking", and claiming the promised flexibility was a myth.
"You mean nothing to them whatsoever," she said. "You're just a number. They think they can replace you as [and] when."
She said her husband, also a Hermes courier, had fallen ill with pneumonia and was told by managers that he would lose out on his rounds because he had cost the company money in agency workers. The company did not respond to this allegation.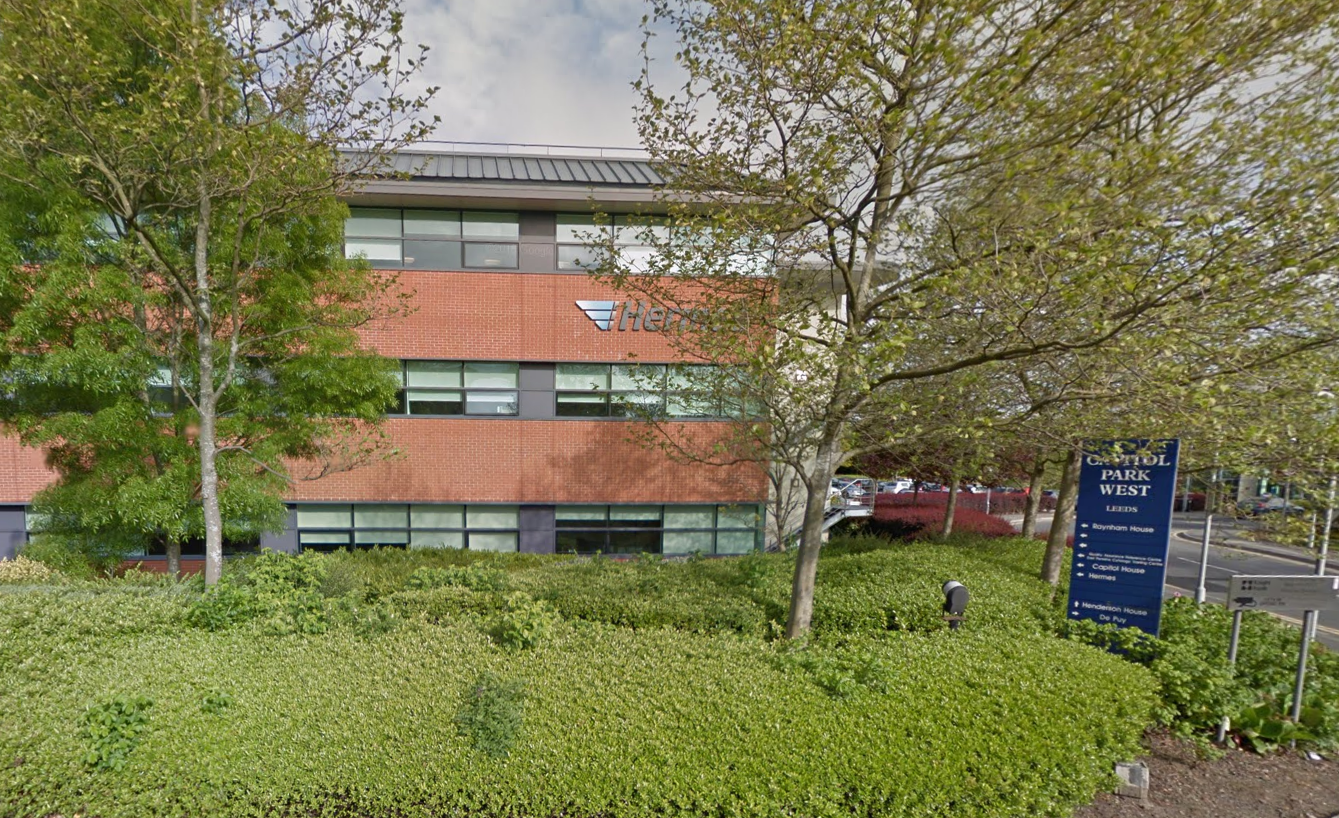 But on pay levels, a spokesperson for the company told BuzzFeed News: "Our records clearly show that on average the self-employed couriers we use receive the equivalent of £9.80 per hour, 36% above the National Living Wage of £7.20. One-third of the self-employed couriers we use earn the equivalent of between £7.50 and £8.50 per hour."
They went on: "These figures take into account any expenses the couriers may accrue; we use the government's set Mileage Allowance Payment rate for this, which covers fuel, oil, servicing, insurance, vehicle excise duty, repairs, and MOT. If these rates change we will pick it up automatically. In addition, some expenses accrued by the self-employed couriers are tax deductible.
"We constantly review couriers' revenue as our network (like all parcel networks) is incredibly fluid as a result of consumer buying patterns constantly changing throughout the different areas of the UK. If a courier falls below the £7.50 standard we have set, after expenses for a certain month, we work to address this immediately by reviewing their route makeup and/or increasing the parcel rates paid where relevant. In these rare circumstances, couriers are encouraged to go to their field manager."
The woman who recently left Hermes also alleged the company had tried to enforce a new rule in which its contractors must work seven days a week. She said: "We refused to do that point blank as we work six days [a week]."
The law states that working on Sunday "depends on a person's employment contract", and also states that: "A person can't be made to work on Sundays unless they and their employer agree and put it in writing (e.g. change the contract)." However, some staff were less inclined to refuse due to the "pressure" they were under, she said.
Another contractor, Caroline (she declined to give her last name), told BuzzFeed News she too had been told that she had to work Sundays. "This is against the law," she said. "So then I came up with an excuse: 'Sorry, I'm a Catholic. I go to church on a Sunday,' and I haven't done a Sunday since. There's so much pressure."
The 50-year-old has worked as a courier for the company – first as Parcelnet and then as Hermes – for 17 years. She also complained about the lack of promised flexibility, saying she was unable to attend a funeral because getting a day off was too challenging.
A spokesperson said: "Hermes has been doing Sunday deliveries for over two years now and we treat our Sunday network separately to the Monday–Saturday network. Ninety per cent of the permanent self-employed couriers delivering parcels for Hermes choose not [to] work on Sundays, where volumes are typically only 15% of any other day."
They added: "The couriers are free to negotiate their own rates, rounds, and the number of days they work, including weekends. As stated, some couriers choose to provide services seven days a week, either themselves, or via substitutes, whilst some choose to work exclusively on Saturdays and Sundays. This provides the opportunity for them to fit deliveries around personal circumstances."
Caroline was one of a number of contractors who said they had suffered unexpected pay cuts. She also said that a set of changes to her working conditions, which were not in her contract, meant her salary had "dropped". Caroline used to receive 65p per parcel until Hermes cut this to 45p.
"[Hermes is an] absolute rubbish company to work for… [they] treat people like shit".
A spokesperson for the company said: "Over the last year we have negotiated to increase the rates across 2,509 rounds. We can also confirm that during that period we had to reduce rates across just 302 rounds that were not economically viable to Hermes. Two-thirds of those rounds which had rates reduced still have the potential to earn equivalent to £10 per hour."

Complaints about unexpected pay cuts were also voiced by middle-managers. Vic Jelenski, 69, worked as a self-employed courier for Hermes. He said it was an "absolute rubbish company to work for" and said Hermes "treat people like shit".
Jelenski used to work as a sub depot controller for Hermes although he quit earlier this year, as he found a set of new changes "hard".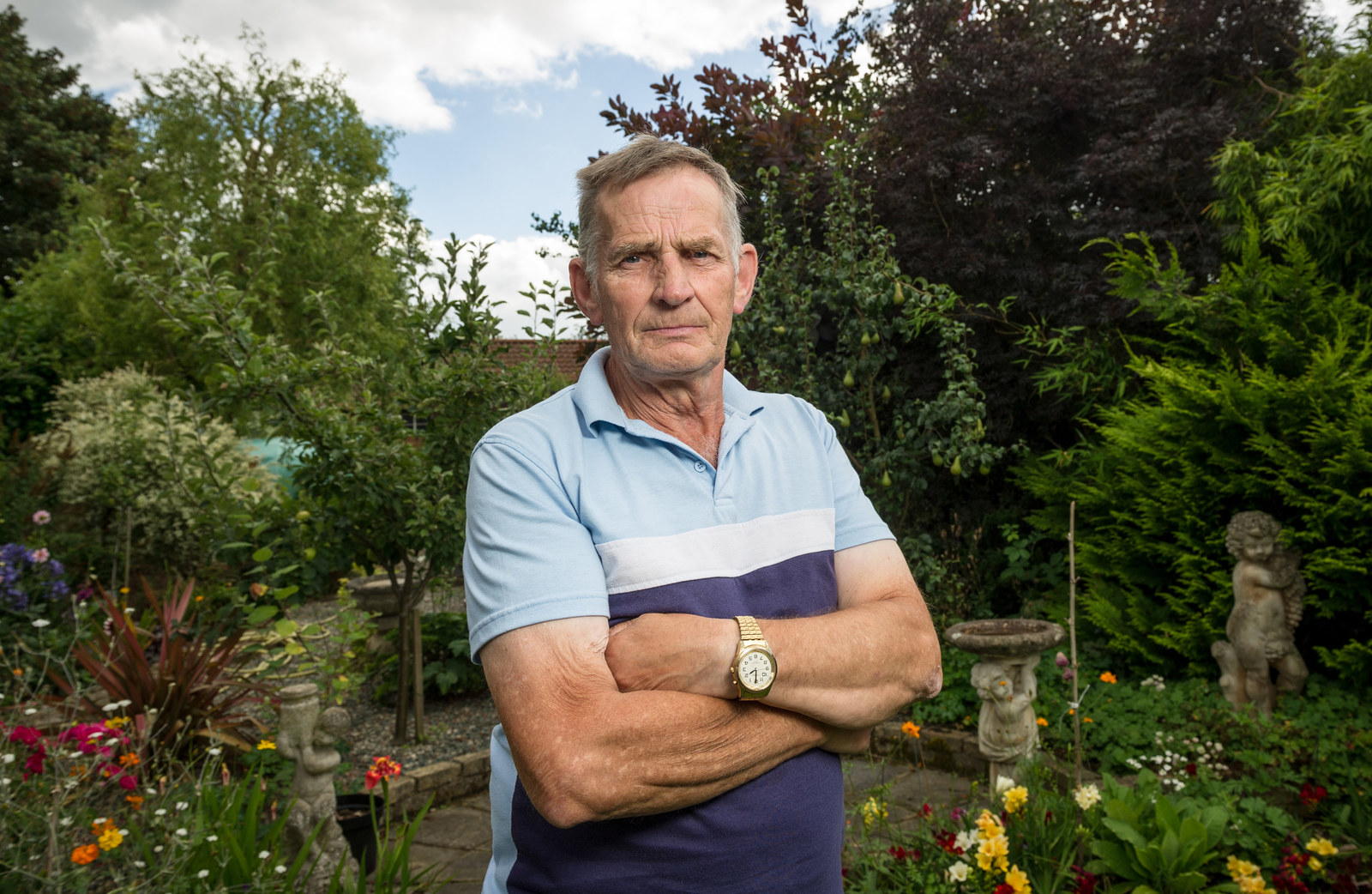 Hermes used to supply Jelenski with delivery cages, which contain parcels. He said that he had suffered a pay cut from £4,923 per month for a seven-day week to £3,273 per month having returned from holiday, which meant he had to dismiss four people he'd employed in order to carry out his deliveries – including his wife – before he finally resigned himself.
He claimed that Hermes made those cuts because it is "greedy". "You're only self-employed when it suits them but you're not ... really self-employed, you have to do what you are told," he said.
He also said he was made to work on a Sunday, which he wasn't contracted to do, and he refused. "There's no one to go to for help," he said.

"You're not really self-employed, you have to do what you are told."
He said that there had been occasions where he had to work beyond the contracted hours of 7am to 10am, for no extra payment. "At Christmas time, I was working 4am till 10am because the volume was much higher with no extra money," he said.
In response, a spokesperson for Hermes said: "Mr Jelenski previously operated a sub depot in Hatfield. Following an organisational review in January 2015, he was given eight weeks' notice that the depot would be amalgamating with the St Albans depot, which is situated just a few miles away. Initially he agreed to operate at the new site but four weeks into the notice period he sent a letter saying that he had decided to no longer work with us in that capacity. At no point did we receive any complaints from him about this or any other matter.
"As he is self-employed he does not have contracted hours. He would receive payment per parcel/cage and therefore the increase in volume during the Christmas period would have resulted in higher payments."
The BuzzFeed News investigation also found complaints about bullying. Cherie Nolan, 39, from Manchester, has recently left the firm. She claimed that a manager had participated in fraud and that she had been threatened with losing a round after refusing to deliver parcels to an abusive customer.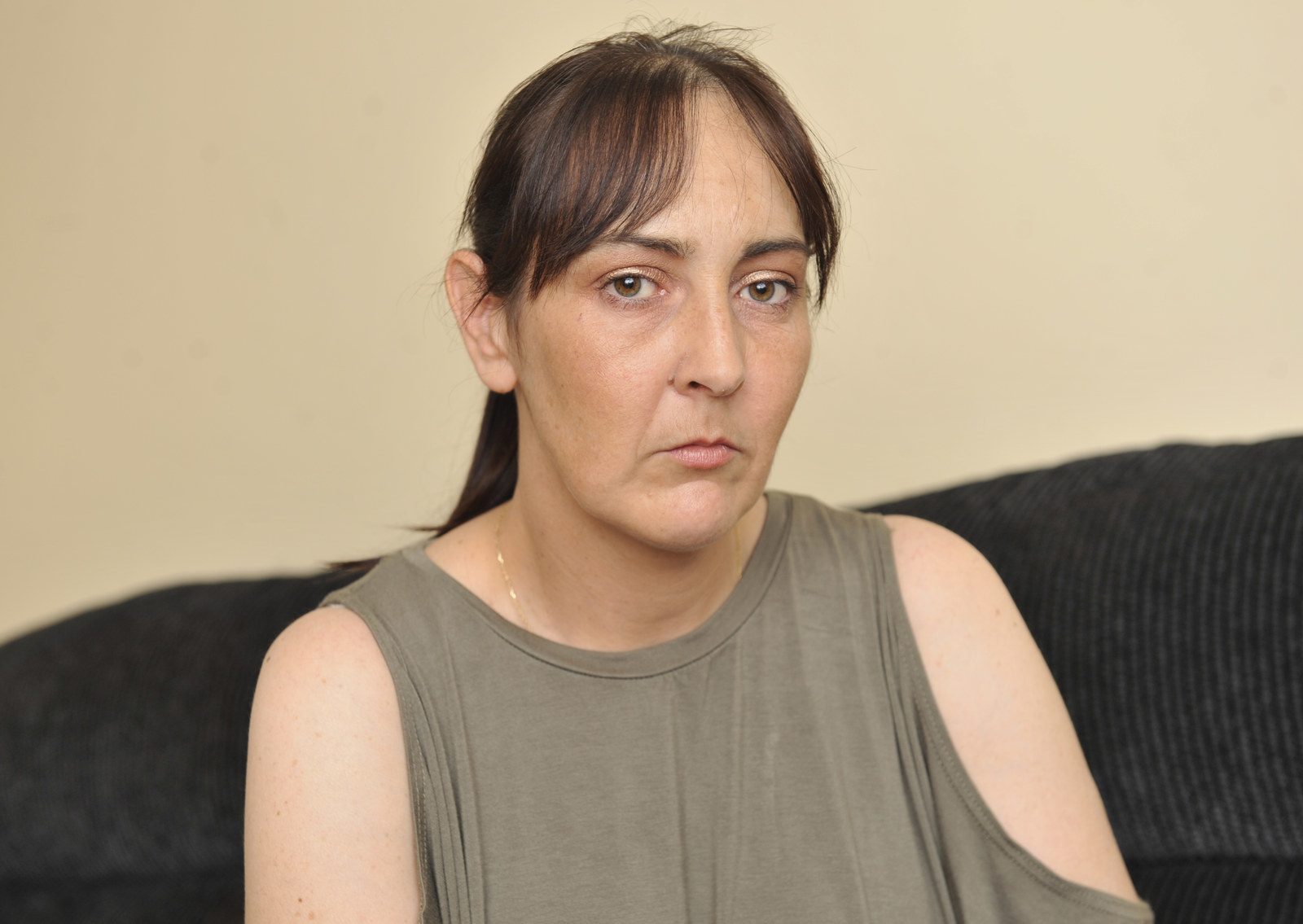 "We pulled up outside his house. He started calling us fat slags, sluts, bitches," she said. "I refused to go back, because I thought he'd hit me." She also said her managers were unsupportive at the time: "The new manager said: 'If you don't do it I'll have to take the round off you.'"

"We pulled up outside his house. He started calling us fat slags, sluts, bitches."
Nolan showed BuzzFeed News screenshots of text messages sent to her managers around the time of the incident along with a police incident reference number, which appears to support her version of events.
However, in response Hermes said that her claims were "simply not true" and claimed that she "quit her round … in April this year, following an incident in which it was alleged she was aggressive and verbally abusive towards a customer, an incident she refused to let us investigate. Prior to that there were a number of other similar alleged incidents and general poor performance."
In response to the BuzzFeed News investigation, Frank Field said: "It's like something from the Wild West, isn't it? It seems from these reports that this group of workers is being crushed into submission. We are told that self-employed workers are free to control their own lives. But such freedom is nowhere to be seen for these couriers."
He added: "As we now have a prime minister who seems intent on building an economy that delivers secure jobs and family wages, I have asked her to initiate an inquiry into the working practices that have come to light in the courier industry."
Ray Ellis, the acting deputy general secretary of the Communication Workers Union, told BuzzFeed News that Hermes was an example of "capitalism at its worst".
"Courier companies like Hermes are making the working lives of so many delivery people a misery. You can't even call them a bad employer because technically speaking they don't employ people. Despite wearing their uniforms, driving branded vans, and delivering – literally – their services, these delivery people are self-employed."
He called for the government to intervene to force delivery companies to change their working practices and for enforcement of minimum standards across the industry. "Delivery drivers desperate for work have to accept erratic hours and volumes of work or fear being stood down," he said. "The company holds all the cards and in their casino, the house always wins."
But the Hermes spokesperson said the contractors' testimonies were "historic" and "full of inaccuracies and are in no way a fair representation of the way we know we operate".
They continued: "Our network of self-employed couriers is extremely important to us and we have strong principles and processes in place to ensure that the team at Hermes operates with integrity and in a supportive and compassionate manner. If we find that these standards have not been met we will ensure that the appropriate action is taken.
"Online retail and the parcel delivery industry are crucial to the success of the UK economy and Hermes is proud of the part it plays in this, and in making the UK the most innovative e-commerce market in Europe. We are very proud of our relationship with our self-employed courier network. The way we operate has provided flexibility to enable people to work who could not or may not want to commit to a full-time role. It also provides an opportunity for those with the will to build a successful business by growing alongside us."