In the early hours of Wednesday morning, Grenfell Tower, a 24-storey housing block in north Kensington, caught fire. The police said on Friday that 30 people have now been confirmed dead, and that this figure is expected to rise. They are hoping the number won't reach "triple figures".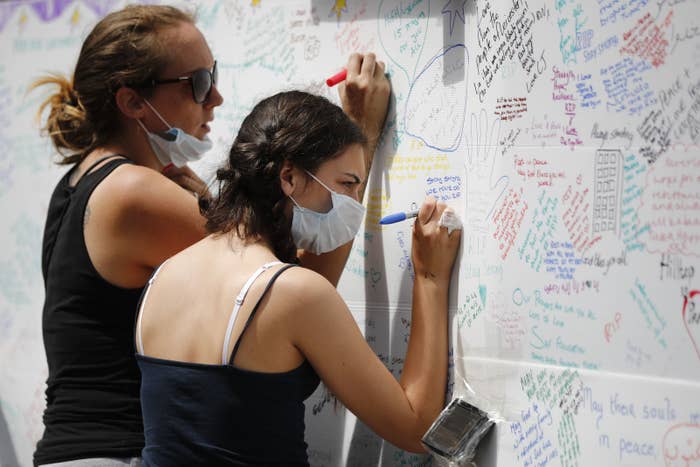 In a Channel 4 News interview with Jon Snow on Thursday, singer Lily Allen, who lives in the area, accused the media and the government of downplaying the death toll, which was 17 at the time.
"I feel the government is trying to micromanage people's grieving here, that's what's happening... I've never in my entire life seen an event like this where the death count has been downplayed by the media," the singer said.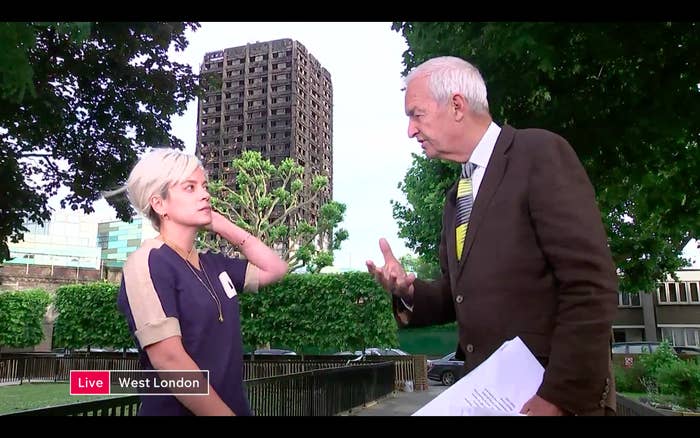 "Seventeen [people]? I'm hearing from people that the figure is closer to 150 and many of those people are children," Allen added, saying she'd been given this information off-the-record from emergency services at the scene.
Snow responded with information released by the Met police: that the death toll is expected to rise but family members need to be told first.
The Met's Commander Stuart Cundy said on Thursday that identifying those who died in the Grenfell Tower fire "is our top priority".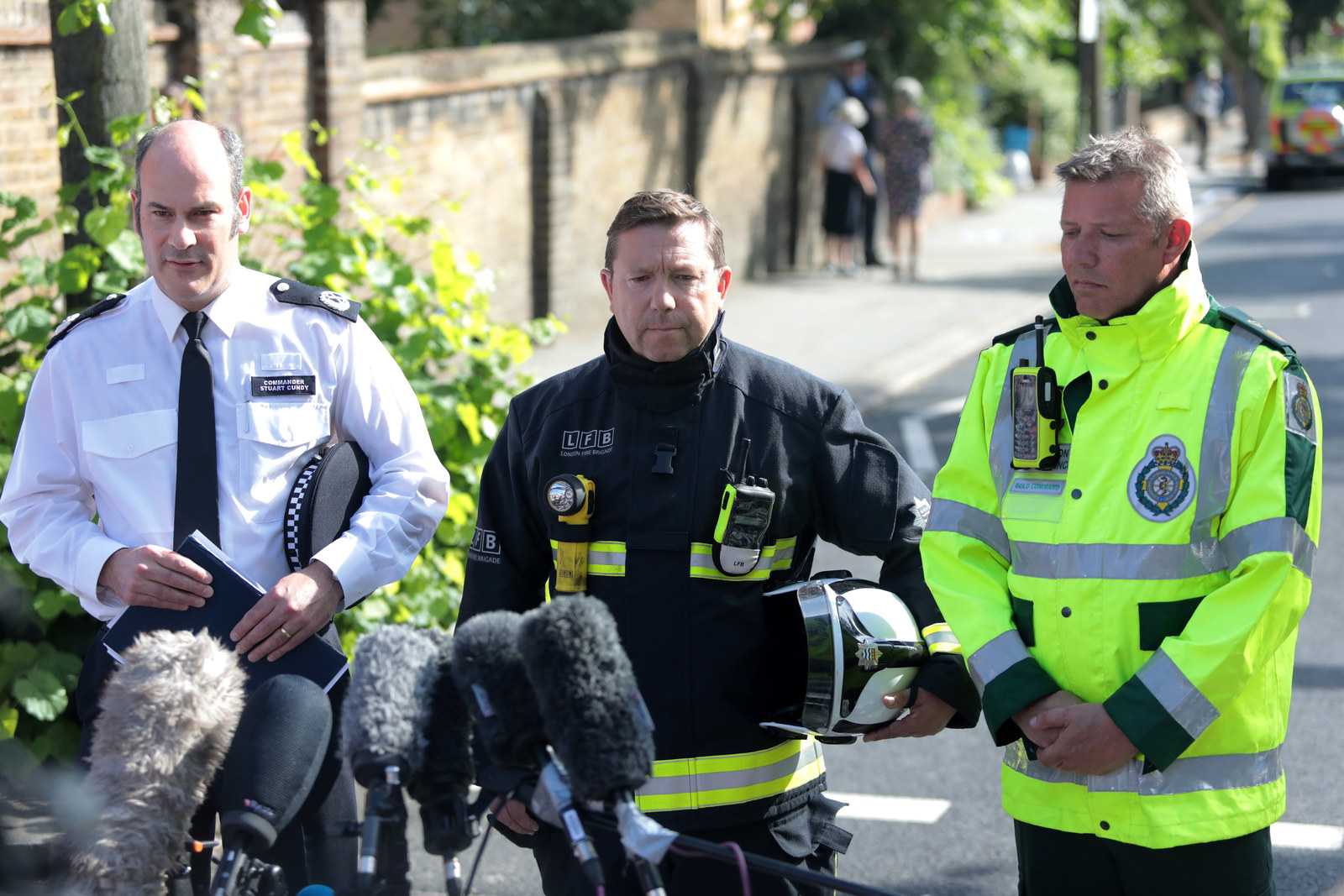 "I cannot begin to put myself in the shoes of those families affected and I can entirely understand their frustration at not knowing if their loved ones are amongst those who have died," Cundy said. "Sadly, the nature of injuries caused by such an intense fire will mean the identification process will take some time. But it would also be deeply distressing for families for us to release wrong information."
He added: "Officers are working around the clock, alongside the other emergency services, to recover the bodies of those who have died, identify them, and support their families."
The Met is asking families and friends who are missing loved ones to make contact with the police in two ways: to go down in person to the Westway Sports & Fitness centre, or call the Casualty Bureau on 0800 0961 233.
At a press conference on Friday, BuzzFeed News asked Cundy why the process of confirming the numbers of those who have died was taking so long.
"What is important for me, on behalf of the police, is that I will only say something that I know to be true. So at this point in time, I know at least 30 people have died in this fire. The very nature of this intense fire that has occurred within Grenfell Tower – and I do believe that the number will increase," he said, as angry residents called for the process to be sped up.
"The building itself in a hazardous state. It is going to take a period of time for our specialists, both within the police and the London Fire Brigade, to fully search that building to make sure we locate and recover everybody who has sadly perished in that fire. We will be doing that as swiftly as we can, absolutely."
The Met's major incident procedure manual states that "there should be no speculation on fatality figures and the police should only confirm the number of dead after they have a true and accurate picture."
Like Allen, many people on social media think the known figure is being withheld.
Officials have repeatedly warned that the death toll will rise as crews gain better access to the badly charred building.
Speaking at the scene on Thursday, London fire commissioner Dany Cotton explained more about the "slow and painstaking process" of identifying victims.
She said: "Sadly we are not expecting to find any more survivors and the operation is now one of recovery rather than rescue. We realise that a lot of people are still incredibly concerned about their loved ones who are still unaccounted for and our priority is to do the best for those waiting for news of their relatives and friends."
Cotton added: "Our specialist urban search and rescue crews are currently working to make the block safe so our firefighters can continue to progress throughout the building, making a detailed, fingertip search for anyone who may still be inside. This will be a slow and painstaking process which will require a large amount of shoring up work inside the building, especially on the upper floors, which will be the most challenging for us to access and search."
A fingertip search is a meticulous forensic search typically carried out by professionals on their hands and knees, as opposed to using technology.
The fire brigade also had to bring in specialist urban search and rescue dogs, which are lighter than people and can cover a larger area more quickly, to help find anything around the building that may help confirm the identity of those still inside.
A woman speaking to the BBC's Victoria Derbyshire said on Thursday afternoon: "More than 50 children are dead and it's not confirmed because their parents are missing... Look at that building, are you telling me 12 people [are dead]?"
Journalist Rozan Ahmed says that for the past 24 hours she has been contacting hospitals for information about the missing people from Grenfell Tower blaze. She claims the authorities are not providing adequate information about missing people.
In an Instagram post, Ahmed said: "How are 17 dead when hundreds are yet to be accounted for? Where are they? My auntie and her 2 children are nowhere to be found. Every hospital has been scoured and not one was able to provide a LIST of patients from #Grenfell? Why?"