The theory that you should use pens rather than pencils to avoid your vote being erased dates back to pro-independence voters in the 2014 Scottish independence referendum, and was adopted by Leave voters in the 2016 European referendum.
You can use a pen if you like. But there is no evidence to suggest it will protect you from fraud. Last year Jordan Lawrence from the Electoral Commission told the Daily Mirror: "The use of pencils does not in itself increase the likelihood of electoral fraud: while pencil marks can be rubbed out, similarly, pen marks can be crossed out."
This footage was later explained by a spokesperson for the chief counting officer, and even the Yes campaign urged voters not to worry.
3.
As you may know, it's prohibited to take a selfie in a polling booth. So you'll probably see fake ones like this, for example – an edited picture by the Mirror of Joey Essex.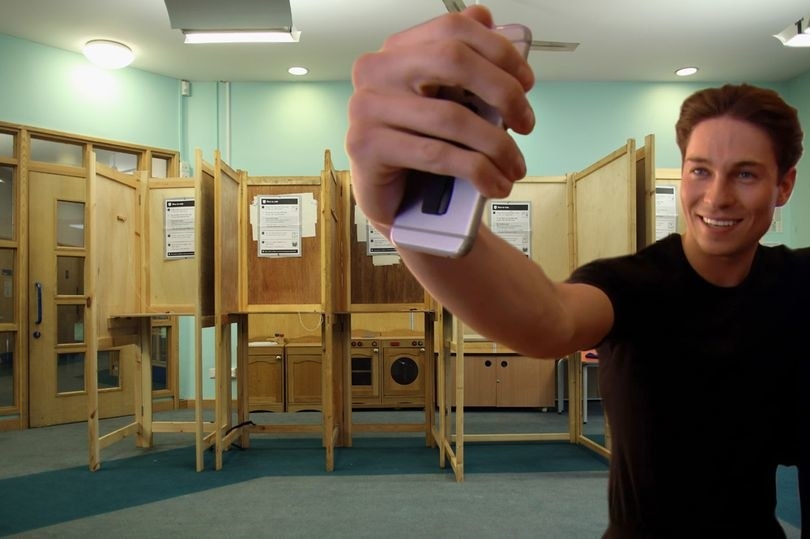 4.
People will probably freak out over behaviour outside polling stations.
5.
In the early hours of the morning, some people will likely think that Labour is nailed on to win the election due to the number of seats it's won. However, whatever the final result, it will almost certainly look good for the party in the first few hours due to the number of safe Labour seats that are announced first.