1.
Lincolnshire Conservatives did not post these tweets about Jeremy Corbyn and people who claim income support.
The tweets were posted from the now-suspended account @LincsCons, which was pretending to be the official Lincolnshire branch of the Conservatives.

The official Lincolnshire Conservatives account tweeted about the fake.
And alerted its followers to the suspension.
2.
There's no evidence of Theresa May having said: "Curbing the promotion of lesbianism in Merton's schools starts with girls having male role models in their lives."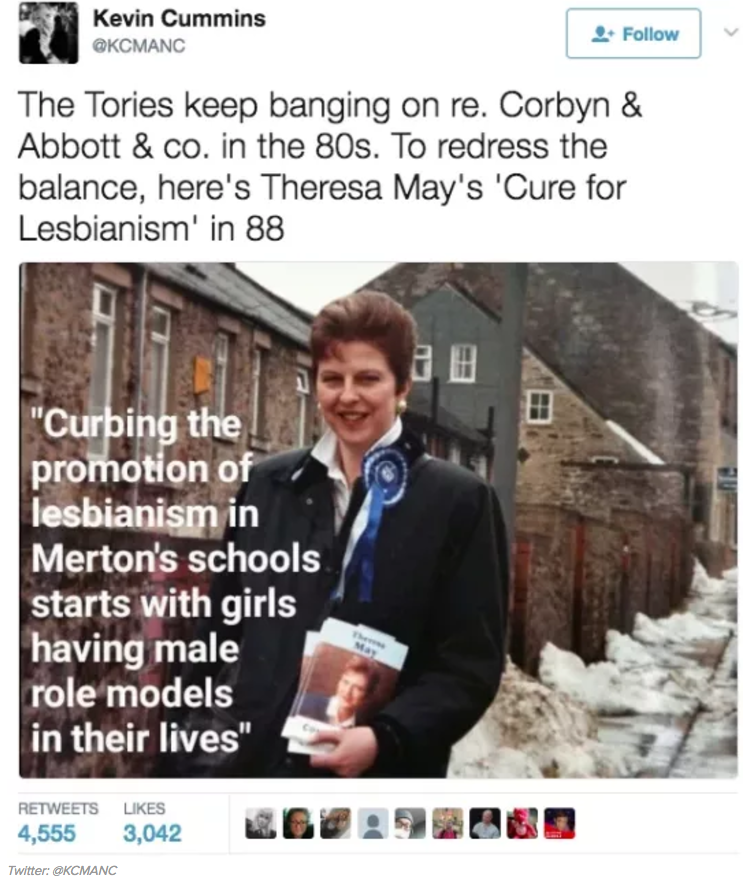 May did serve as a councillor in Merton between 1986 and 1994, but there's no proven source for this quote. Some Twitter accounts have attributed it to the local Wimbledon Guardian newspaper, but there's no evidence of these words appearing in the paper since its archive has been destroyed and local libraries only have partial editions of it.
A Conservative campaign spokesperson told BuzzFeed News that the quote was false. "Not going to dignify people making up lies like this with a comment," the spokesperson said.
3.
A man didn't hold a sign behind May saying: "She's lying to you" during this campaign speech. This is an edited clip and a trend you may have seen before.
He was in fact holding a sign that said "A secure nation".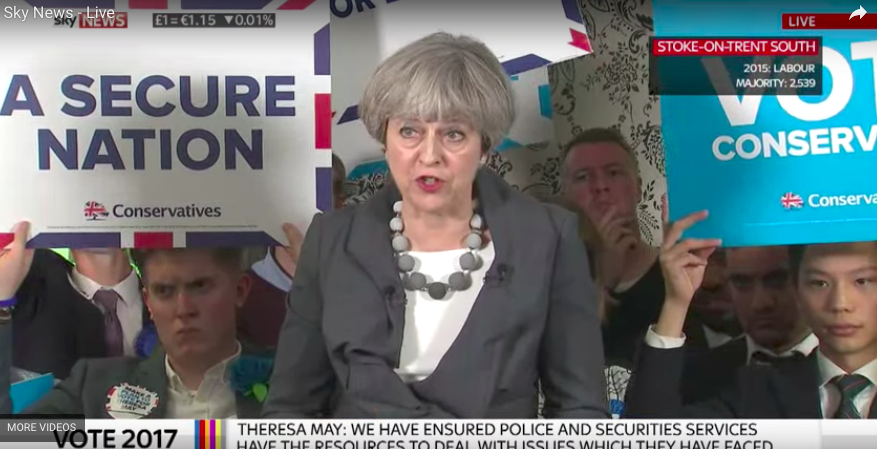 4.
A Labour candidate accused the Tories of including a "fake poll" on this leaflet.
The poll is accurate – however, as BuzzFeed News has shown, it shows the national situation, not the situation locally.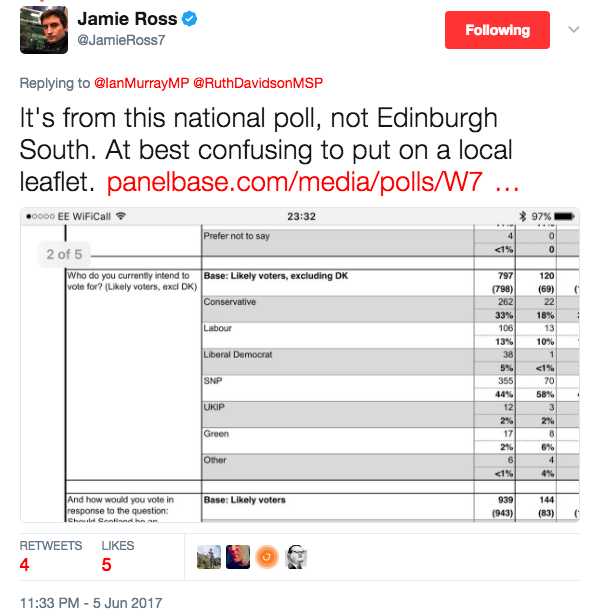 The Panelbase poll from April is actually based on responses from people across Scotland and not just in the constituencies named on the leaflets, which gives the impression the Tories are second locally and Labour is lagging behind in third.
The Labour candidate defending the Edinburgh South seat, Ian Murray, told BuzzFeed News that Ruth Davidson's party was "taking voters for complete fools".
5.
James Conwyn did not tweet "#VoteConservative if you want a strong and stable leadershit." In fact, Conwyn is not a real MP, or even a real person. @MP_JamesConwyn appears to be a troll account.
The account has been suspended. Twitter told BuzzFeed News that it will not comment on individual accounts.
The only thing that appears on a Google search for James Conwyn is a LinkedIn page that claims he is a MP for Earlington Abbey – a place that doesn't exist.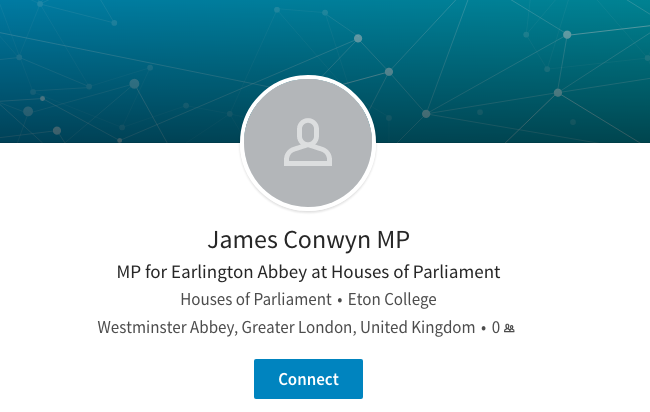 6.
This is not a real newspaper.
Almost every party has been producing these for decades. The ones in these tweets have been produced by the Lib Dems and posted through voters' mailboxes.
Rob Meiklejohn from Hornsey and Wood Green, who tweeted the picture of the paper, told BuzzFeed News: "I haven't seen the paper ever before it came through the door. Clearly not a real paper but not marked as advertising except on the back in tiny letters."
He went on to say: "[I am] not sure what the rules are for door drops but it just seemed an almost hilariously bad attempt to imitate a local newspaper."
Meiklejohn said the newspaper was really thin. "It was two large newspaper sheets – 8 pages" in total.
In response, a Lib Dem spokesperson told BuzzFeed News: "The Liberal Democrats take pride in our hilariously bad attempts to imitate local newspapers."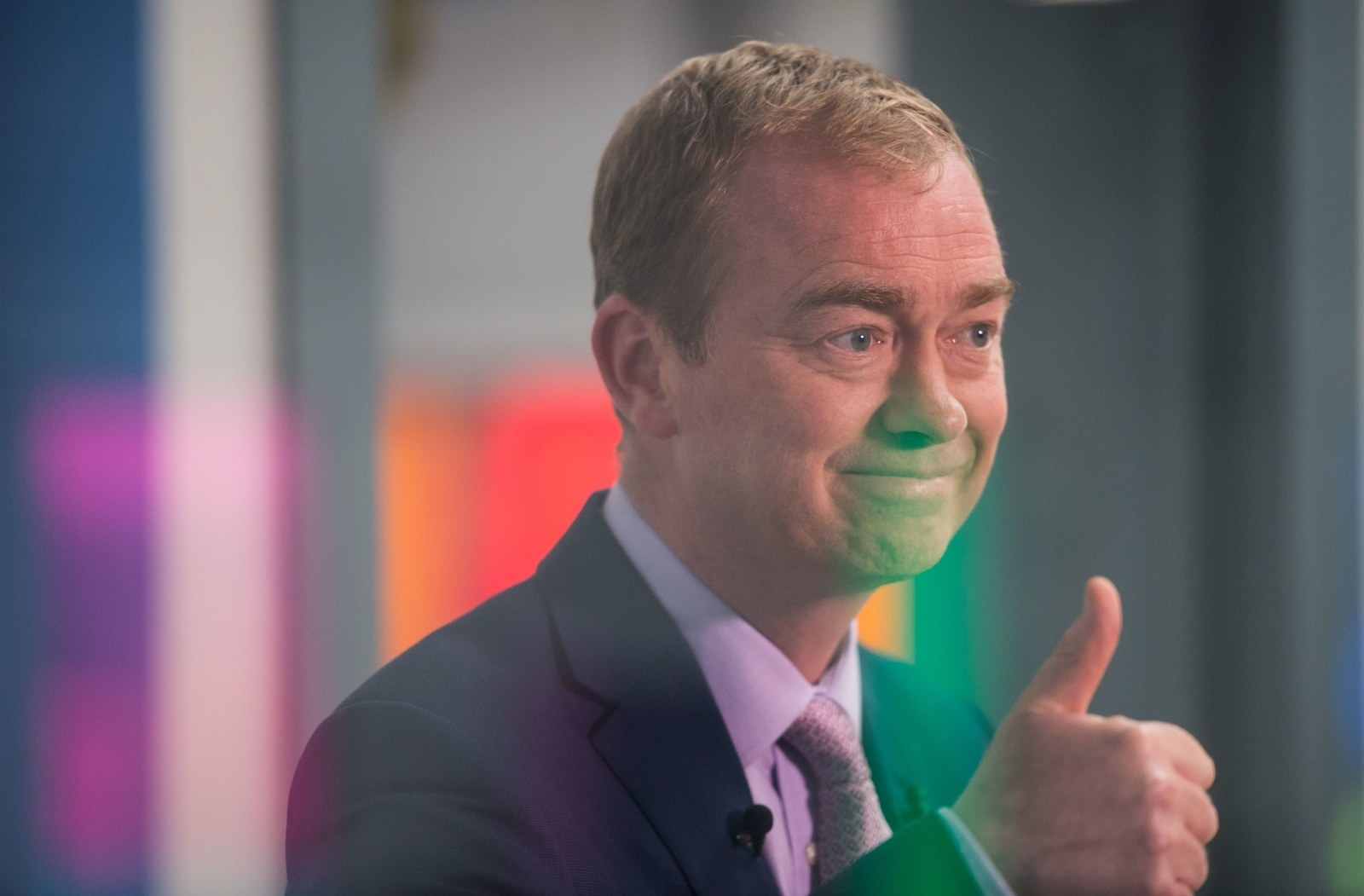 7.
Finally: You won't BELIEVE this, but this picture of Jeremy Corbyn has been photoshopped.