This is little 3-year-old Estella with her godfather, Mountain Butorac, a 42-year-old who organises and leads Catholic pilgrimages. They are both from Georgia in the US. Today, along with their family members, they waited for three hours to see the pope in St. Peter's Square in Rome.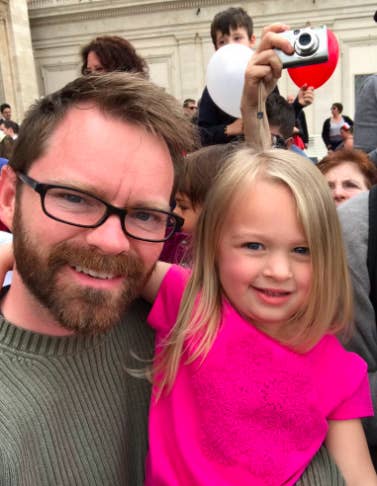 Butorac told BuzzFeed News that Estella was getting restless waiting for the pope until one of his team invited her over to go and meet him. "She was excited," he said. The pope greeted her with a kiss on the cheek...
And Estella greeted him by stealing his hat. 😭 Butorac said: "She isn't shy at all."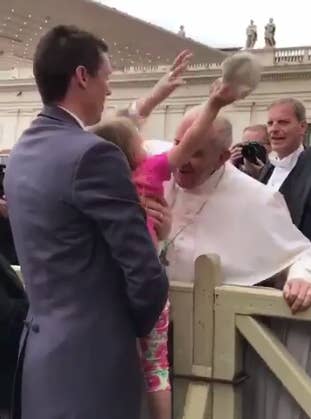 Butorac captured the priceless moment, and then shared it on Twitter where it soon gained over 1,600 likes. "It's exciting! I'm sure every godparent would love for their godchild to meet the Holy Father. Mine just did and it was not only a special holy moment, but hilarious too!" he said.

Even the pope found it funny.