A sermon from Grammy award–winning gospel singer and pastor Shirley Caesar has suddenly become a viral meme even though it was posted on YouTube six years ago.
The part of Pastor Caesar's gospel that struck a massive chord with the internet is when she sings, "I got beans, greens, potatoes, tomatoes — you name it!"
For some reason, people really can't handle this clip and now it's even been remixed into a trap banger.
People are using the meme to call out fuck boys...
...their school life...
...and their feelings.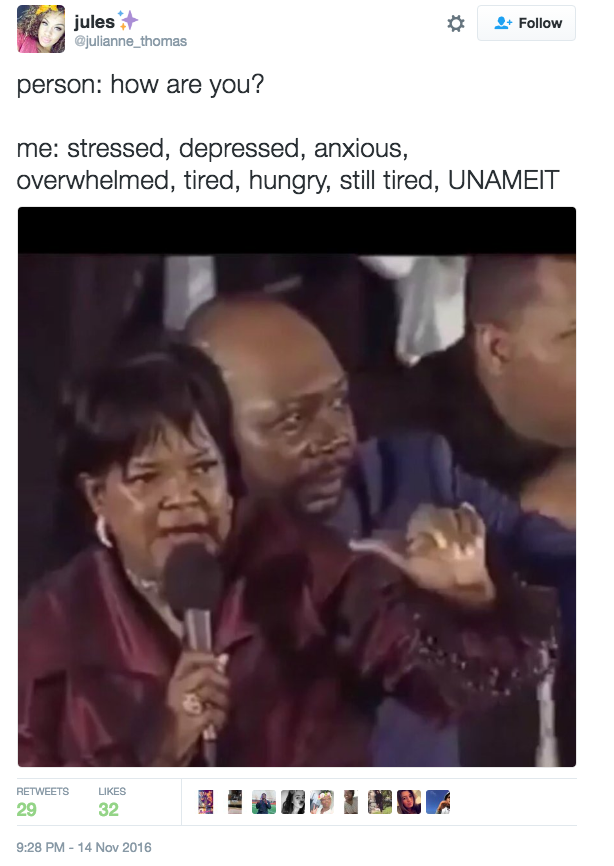 Even weave companies are using the meme as a marketing tool:
Basically, people are really, really digging this meme.
One could say it's a pretty inclusive meme:
Eventually, the meme reached celebrities like Chris Brown.
And rapper Ace Hood did an epic rap over the track.
Now "#UNameItChallenge" is a thing and people are dancing to the remix of Shirley Caesar's "Hold My Mule" made by remixgodsuede.
And it's perfectly understandable because it's such a bop.
People just couldn't resist including Joe Biden in this one.
But, honestly, thank you Shirley Caesar for giving us one of the greatest memes of the year.