It's been eight whole years since Solange Knowles dropped Sol-Angel and the Hadley St. Dreams and now she's blessed us with a new album, A Seat At The Table, which will be released on Friday.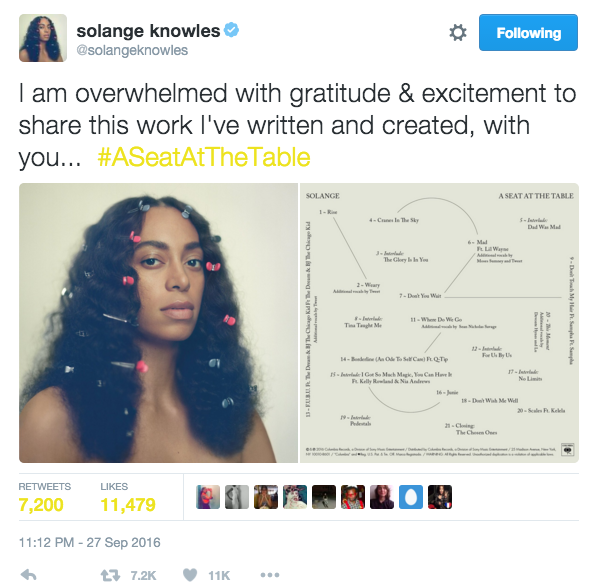 Solange released True in 2012, but that was an EP. Her new album will include collaborations with Dev Hynes, Lil Wayne, Sampha, Q-Tip, and Kelly Rowland.
In an email to her fans, Solange said the album is "a project on identity, empowerment, independence, grief and healing".
The lyrics and a photo journal for A Seat At The Table can be found on her website.
People had been speculating something was happening as she kept dropping hints on Instagram, but now it's official we can rest easy.
Now they're just seriously excited for the album.
I'M READY TO TAKE MY SEAT.
🙏When God comes through. 🙏

Me, taking my seat at the table.