Esta es la pequeña Estella, de tres años, con su padrino Mountain Butorac, de 42 años que organiza y lidera a peregrinos católicos. Ambos son de Georgia en EE.UU. Hoy, junto a los miembros de su familia, esperaron durante tres horas para ver al Papa en la Plaza de San Pedro en Roma.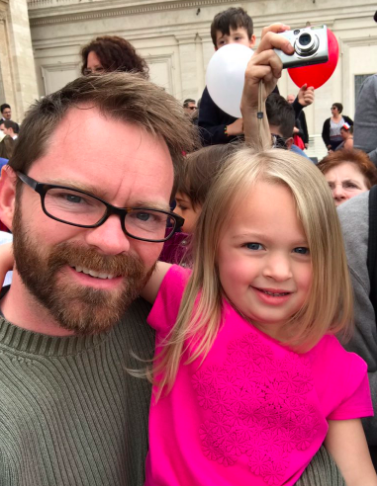 Butorac le dijo a BuzzFeed News que la pequeña Estella se estaba impacientando con la espera por el Papa hasta que uno de los miembros del equipo de este la eligió para ir a conocerlo. "Ella estaba entusiasmada", dijo Butorac. El Papa la saludó con un beso en la mejilla...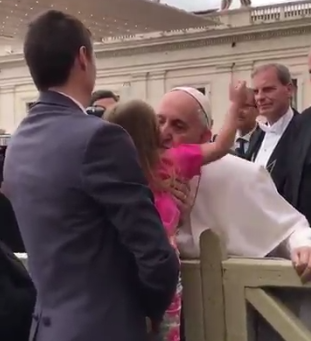 Y Estella lo saludó robándole el solideo. 😭 Butorac dijo: "Ella no es nada tímida".
Butorac captó el graciosísimo momento y después lo compartió en Twitter donde generó más de 1,600 likes. "¡Es emocionante!" Estoy seguro de que a todo padrino le encantaría que su ahijada o ahijado conociera al Santo Padre. La mía acaba de hacerlo y fue no solamente un momento sagrado especial, ¡sino también uno divertidísimo!
Hasta el Papa lo encontró divertido.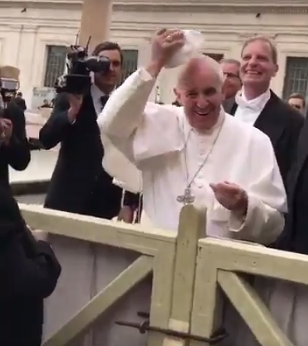 Este post fue traducido del inglés.
Looks like there are no comments yet.
Be the first to comment!