Drake Becomes A Meme Yet Again Thanks To His New "Saturday Night Live" Trailer
Damn Drake, back at it again...
The trailer for Drake's Saturday Night Live dropped on Wednesday. And it looks funny AF.
At one point Leslie Jones forces Drake to sit on her lap. Her face is basically every fan. Ever.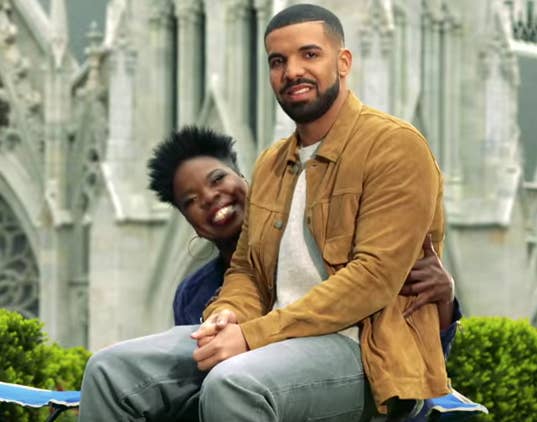 And inevitably, this became a meme.
This makes the second Drake meme of the year. The first one came after he released the album cover for Views.
Look at the pain in his eyes.
People are even comparing it to Rihanna's "Work" video. 😭
Some are using it to vent their frustration.
Basically, this meme is funny as hell. It's almost like Drake does it deliberately...