According to TMZ, Nelly owes the US government over $2 million in taxes.
Luckily for him, the internet has united by streaming and buying his music in order to get him out of debt.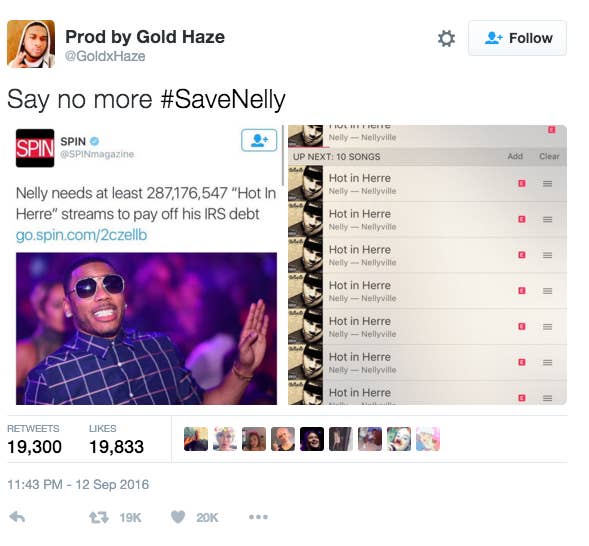 People have really gone the extra mile just to help.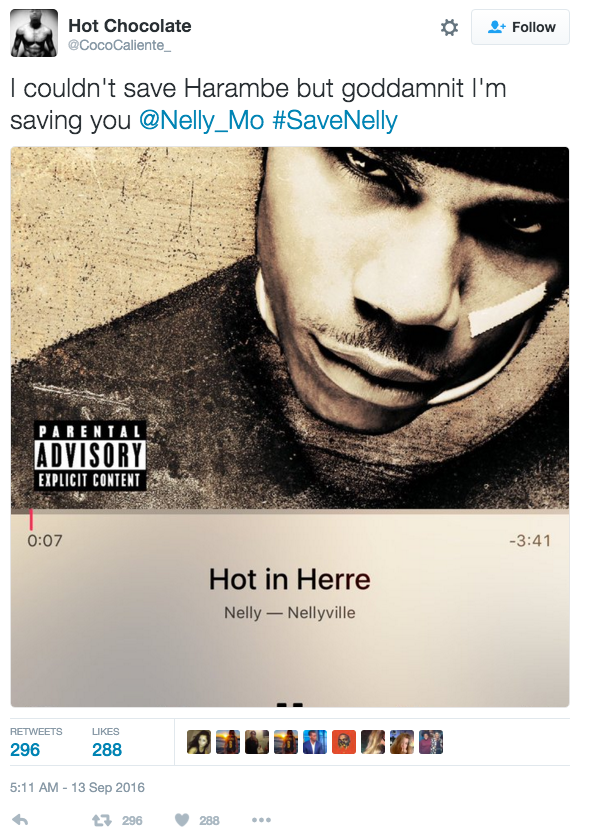 Seriously.
Fans are also taking this time to appreciate the amazing things Nelly has done for the culture:
All the school dances.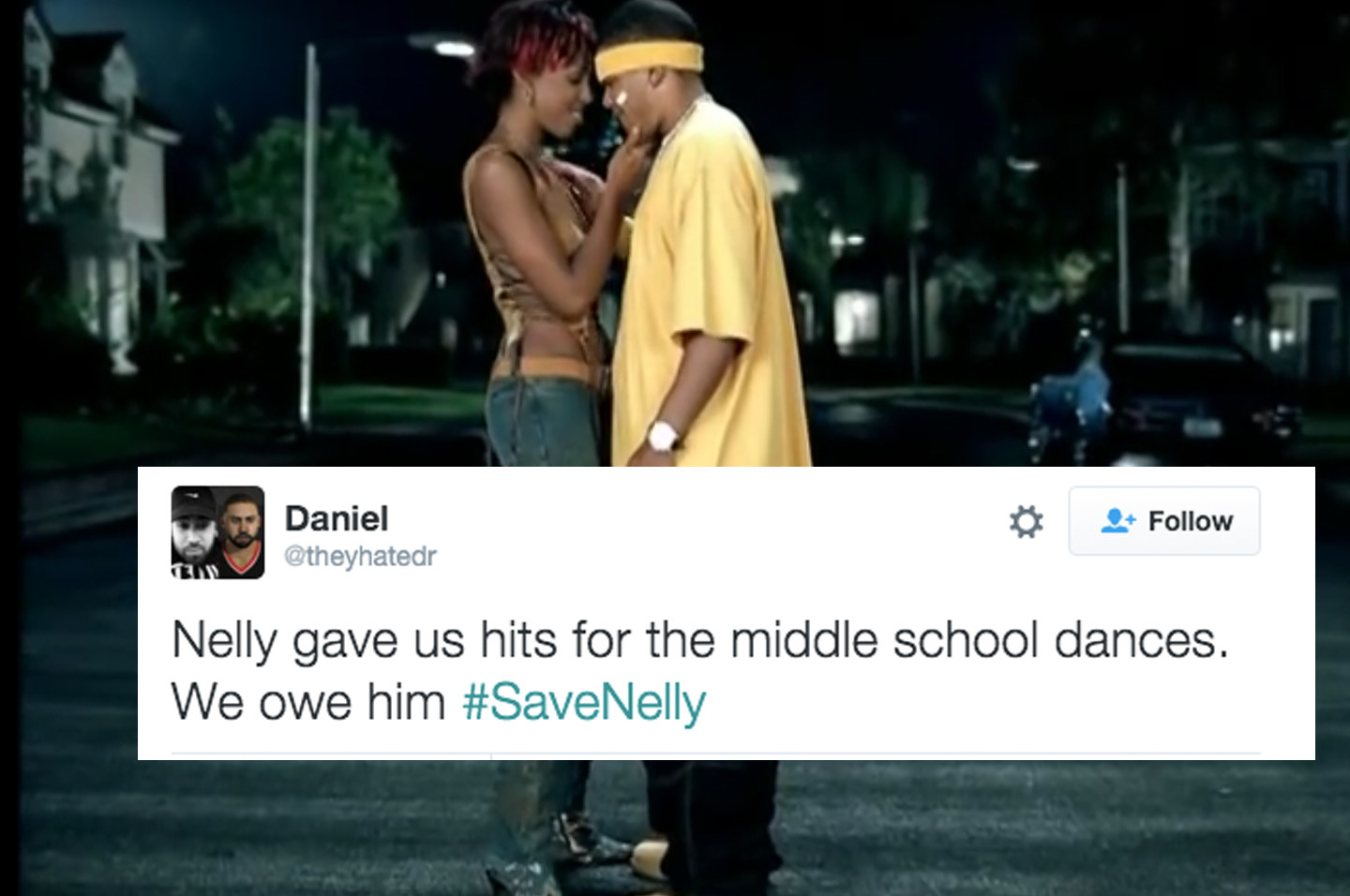 We should also never forget when Nelly did one of the greatest genre crossovers of all time, with Tim McGraw.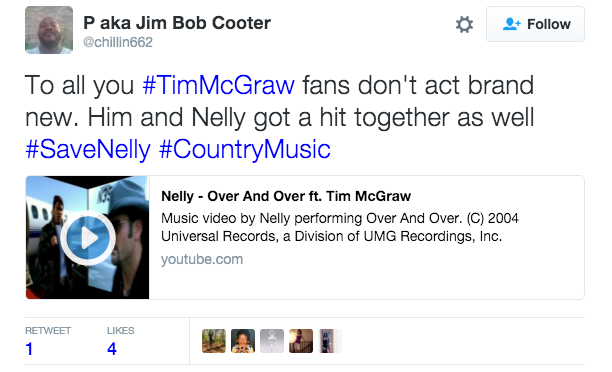 And when he made wearing a Band-Aid a thing.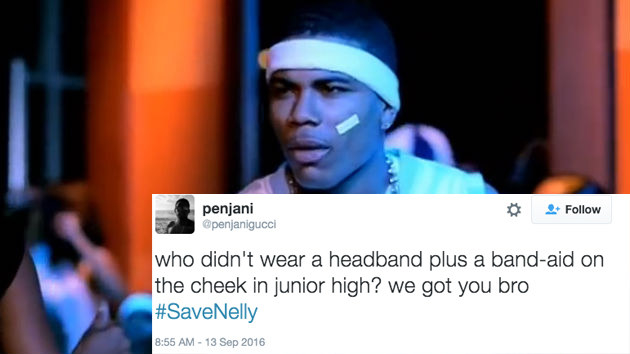 Band-Aid God.
People are also cherishing Nelly's performance in his film debut, The Longest Yard.
Overall, people are really doing their part for Nelly and it's amazing.
🙏🏿
According this person's calculations, Nelly needs over 30 million streams to be debt-free. Well, fans are doing all they can!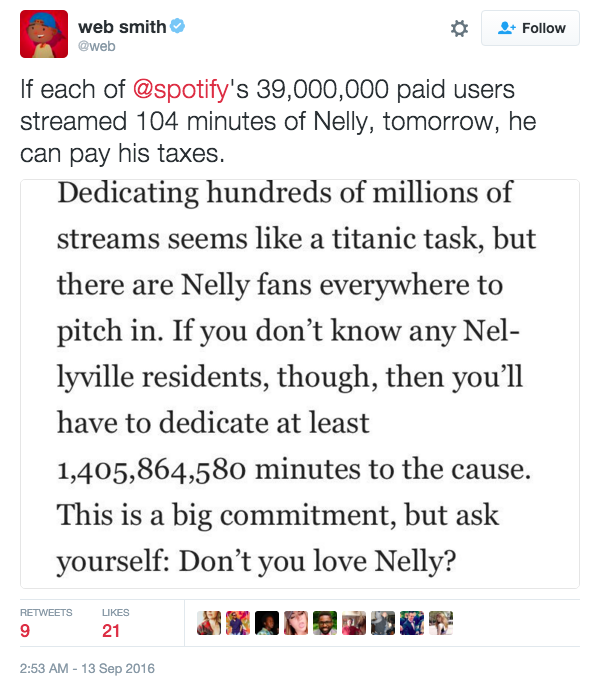 Nelly's representatives have been contacted for comment.