Tuesday Bassen, a 27-year-old illustrator from Los Angeles, has accused the Spanish clothing and accessories retailer Zara of "stealing" designs that also appear on Bassen's store ShopTuesday.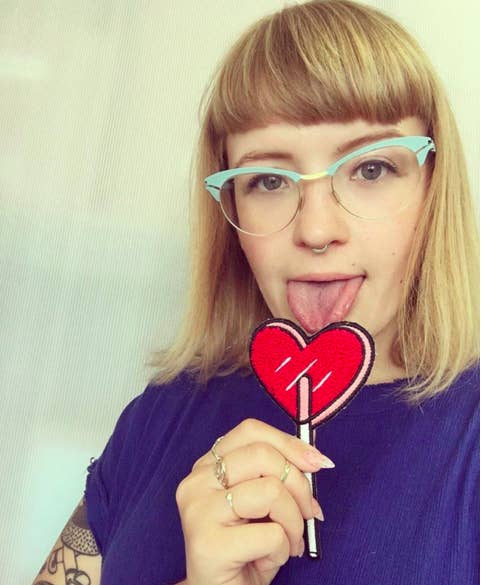 Bassen told BuzzFeed News she was initially made aware of the fact Zara's designs were similar to the ones she had created for her store "when hundreds of fans reached out to me privately to ask if I was working with them or if they were plagiarizing my work."
She believes Zara "copied" four of her designs, and she has contacted the retailer regarding the similarities. Bassen has shared the response from Zara's lawyers with BuzzFeed News. In their reply, they write that there is a "lack of distinctiveness" in her designs, which "makes it very hard to see how a significant part of the population anywhere in the world would associate the [designs] with Tuesday Bassen."
They go on to say that they are aware of "third party notifications" regarding the designs, but add: "such notifications amount to a handful of complaints only; when it is borne in mind that millions of users worldwide visit the respective websites monthly (Zara: 98,000.000 average monthly visits last year, Bershka: 150.000.000 average monthly visits last year), the figures clearly put those few notifications into perspective."
Bassen said she plans to take further action against the firm, and said it was trying to "belittle" and "bully" her. She said the incident was going to have an "awful impact on the livelihood of an artist," and added that Zara was "diluting" her brand by "stealing" from her.
A spokesperson for Zara's parent company, Inditex, told BuzzFeed News that the firm was recently contacted by Tuesday Bassen's lawyers, who "noted the use of the illustrations in some badges sourced externally and on clothes in its Group stores."
"Inditex respects any third party's creativity and takes all claims concerning third party intellectual property rights very seriously," they continued.
They added: "On receiving these allegations, the relevant items were immediately suspended from sale and an investigation opened. In parallel, Inditex's legal team also contacted Tuesday Bassen's lawyers to clarify and resolve the situation. Inditex has more than 600 designers in house that create more than 50,000 designs a year, it has the highest respect towards each individual's creativity and will investigate this specific case to its end."