Dazhane Leah from northwest London has created a stunning photo set to capture how people feel about the words "black power".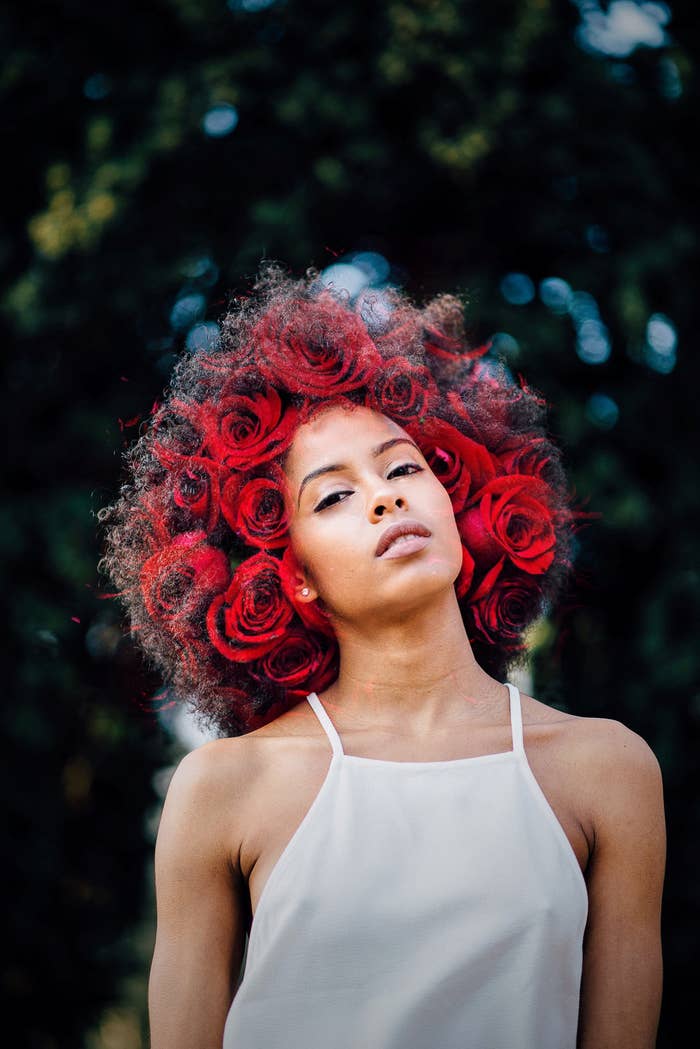 Leah, a student who runs a popular blog, used social media to carry out research for the project.
"I asked everyone what the phrase 'black power' meant to them," she told BuzzFeed News. "Based on everyone's answers I was able to come up with themes for each shoot."
Replies she received included "understanding that our hair is meaningful", "being unapologetic about our features, culture, and background" and "to love everything about yourself".
Another wrote: "To me, it means to be comfortable in your own beautiful black skin."
The result was the photos she named Afro Bloomin' – the first segment of her Black Power Series.
Leah said: "I see beauty in natural hair and I see beauty in flowers – together I think they go hand in hand and I wanted to express my own passions and opinions as well as [the views of] others through my photos."
The photographer said she was overwhelmed by the positive response to the images.
People REALLY love this project...
Leah shared the collection because "it's meant to be relatable, inspiring, and spark interest amongst people – that's why I didn't choose signed models".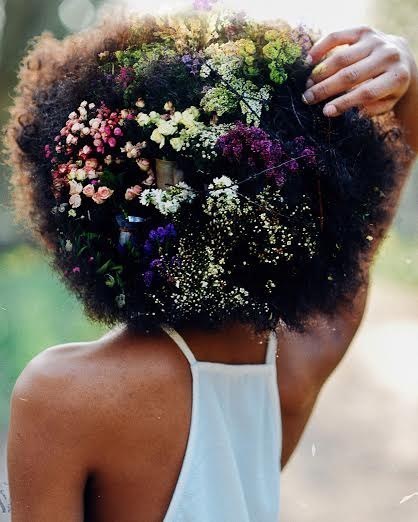 "Flowers are usually symbolic of life, beauty, vibrancy – the list goes on – whereas for a long time natural hair and afros were and still are looked down upon," she said.
Leah said they were seen as "unmanageable" and "untamed", and didn't fit society's idea of "good hair".
She said it was time the world understood that "it's not only dead straight, long hair that is beautiful. Afro-textured hair is God-given and equally should be seen as 'good hair'."
The photos have since been shared thousands of times on Twitter.
People have already asked Leah to make prints of her gorgeous pictures.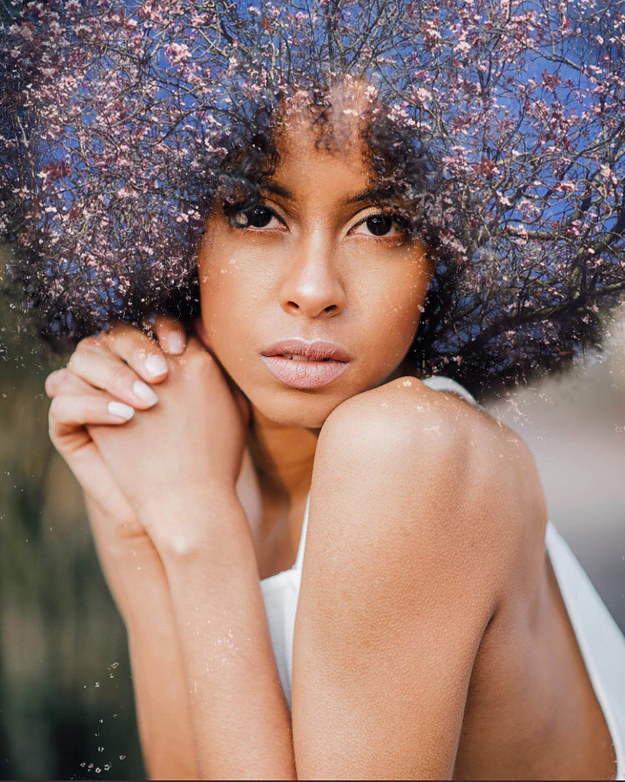 "I am happy that people got the message I was trying to put across," she said. "The response has only motivated and inspired me even more to keep creating and to focus on my journey as a photographer."
Leah hopes to inspire other young black people: "I want to show everyone that we are art, we are beautiful, and we should continue to celebrate our black power even if the whole world does not want to join in."