This is Stephen Bannon, president Donald Trump's right-hand man, who serves as his chief strategist and senior counselor. Bannon used to be the executive chairman at Breitbart News and goes by @StephenBannon on Twitter.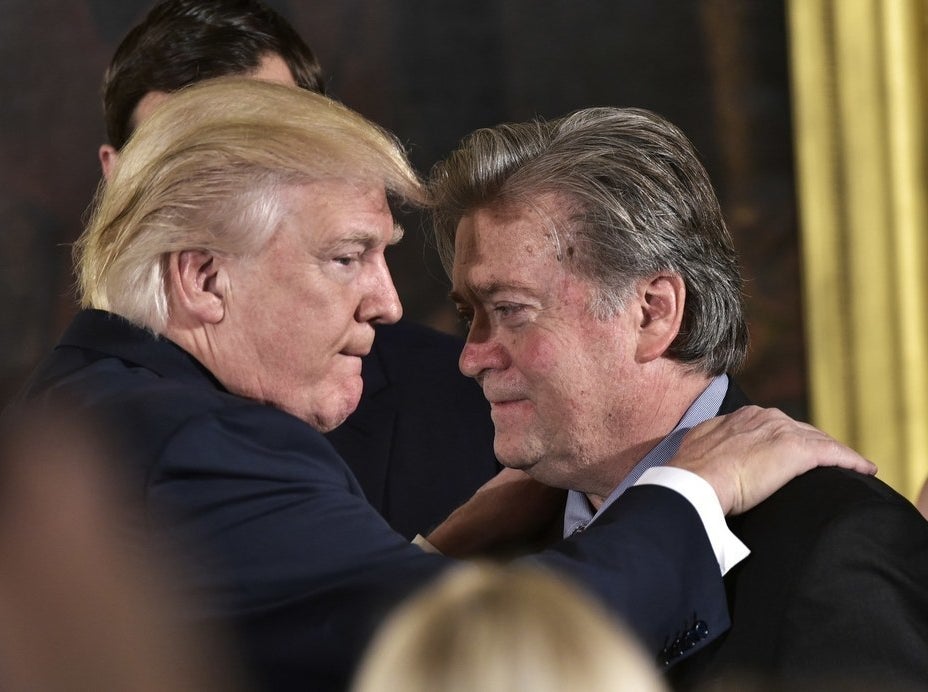 There's a man from Scotland called Steve Bannon who goes by @SteveBannon on Twitter. What you should probably know about Steve is that he is a very patient man.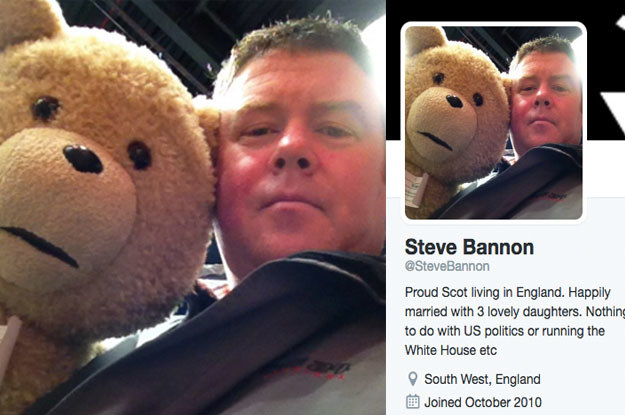 People often confuse Stephen Bannon and Steve Bannon's usernames on Twitter.
Being the very patient man he is, Steve just politely lets them know they have the wrong guy.
And despite Steve's Twitter header and bio saying he has "nothing to do with US politics or running the White House etc" people *still* confuse him with Stephen Bannon.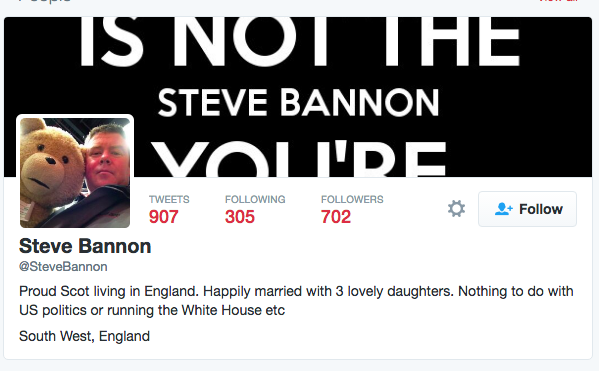 In fact, the majority of Steve's tweets are him correcting people. Now he's starting to direct people to a JustGiving page urging them to donate to "WRONG STEVE BANNON".
The Scotsman has even been added to a White House list on Twitter alongside the likes of Ivanka Trump, Mike Pence, and Donald Trump.
There's one person on Twitter who knows exactly how Steve must feel and that's John Lewis, who always gets mistaken for the British department store of the same name, particularly during Christmas.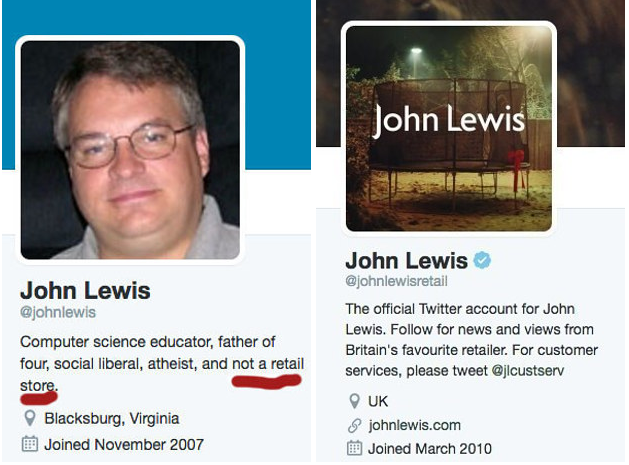 John Lewis sends his best wishes to Steve.