Esta es la pequeña superestrella de 2 años de edad Aurora Cairo —también conocida como Rory—, con su madre, Kayla Moore, y su padre, Javon Cairo, ambos de 23 años. Son de Seguin, Texas.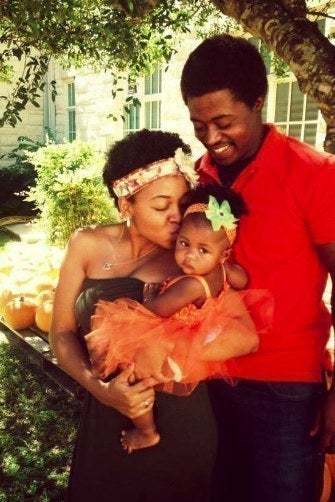 Moore le contó a BuzzFeed News que Rory nació con un defecto de nacimiento llamado hemimelia fibular. Dijo que a los cinco meses de embarazo "un especialista confirmó con un sonograma que su pierna derecha no estaba desarrollándose". Meses después, según dijo, "a Rory le amputaron el piecito. No tuvo complicaciones y fue atendida por excelentes médicos".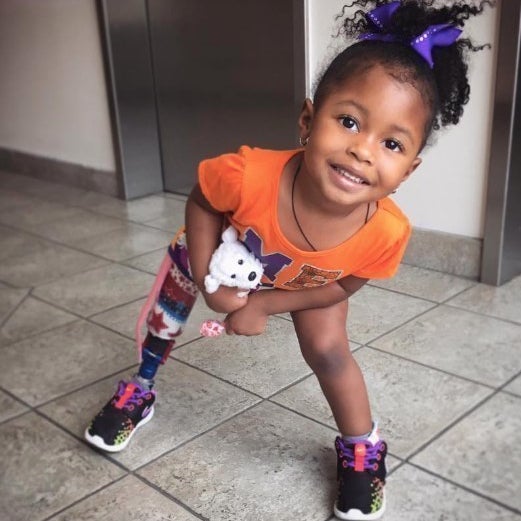 El mes pasado Moore compartió el asombroso progreso de Rory en la página de Facebook de AmputeeUSA. A la gente le encanta el hecho de que Rory ganase el primer lugar en una carrera. "A Rory le está yendo de maravilla. El programa se trata principalmente sobre participar con otros que tienen deficiencias y discapacidades físicas, por eso todos ganan" dijo Moore.
¡También hay una enorme cantidad de comentarios sobre cuán tierna es Rory!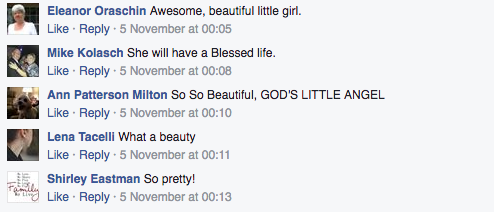 La semana pasada, la publicación de AmputeeUSA sobre Rory se viralizó en Instagram y fue compartida por muchas cuentas como las de Afropunk, healthy_hair_journey y la cuenta de Instagram del rapero de Los Ángeles The Game, donde recibió más de 143.000 Likes.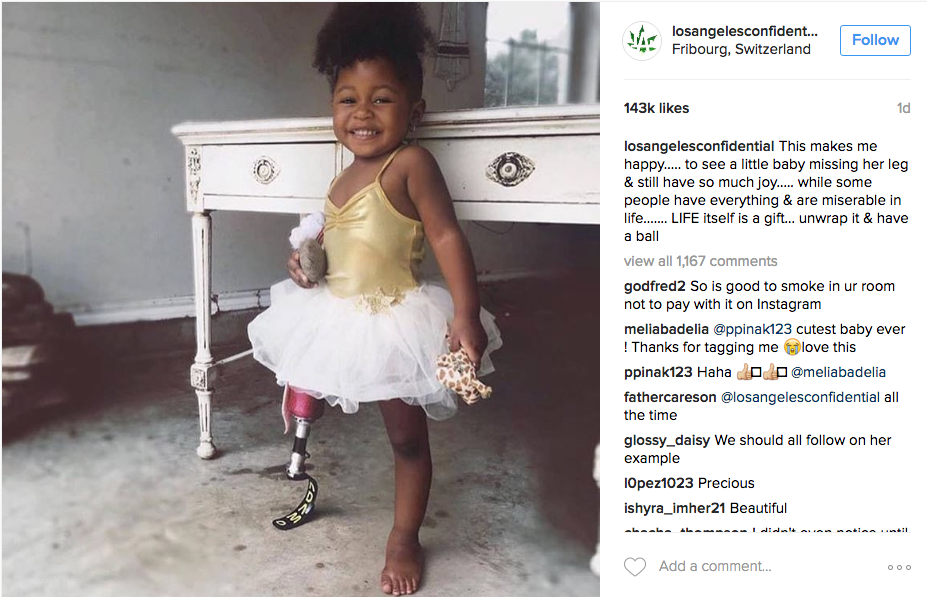 Moore dijo: "Que Rory se megaviralizara e inspirara a tanta gente es de veras una bendición. Saber que hay gente que admira su belleza, disfruta de su alegría y ama elogiar su progreso da mucho ánimo".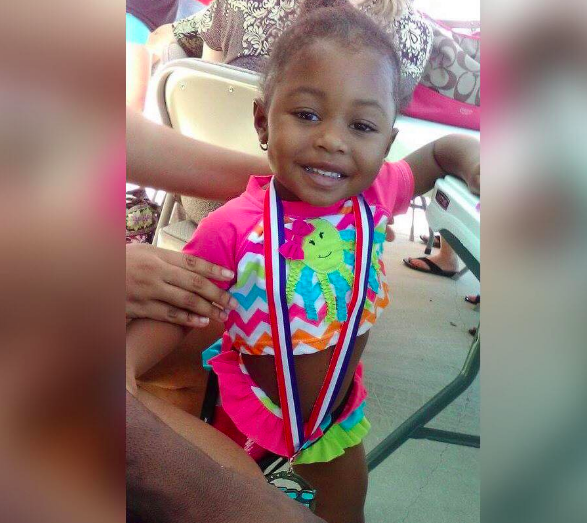 La gente ha descrito a Rory como una "inspiración".

Un usuario de Instagram dijo que la determinación de Rory hace "dar gracias por todas las pequeñas cosas".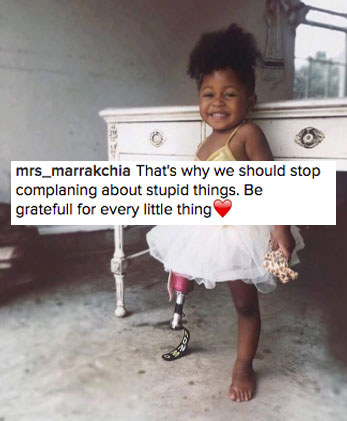 "Rory se esfuerza para dar lo mejor de sí en la terapia física, aprendiendo o arriesgándose. Tenemos una fe infinita en que consiga todo lo que se proponga, porque su espíritu es ambicioso, valiente y optimista" dijo Moore.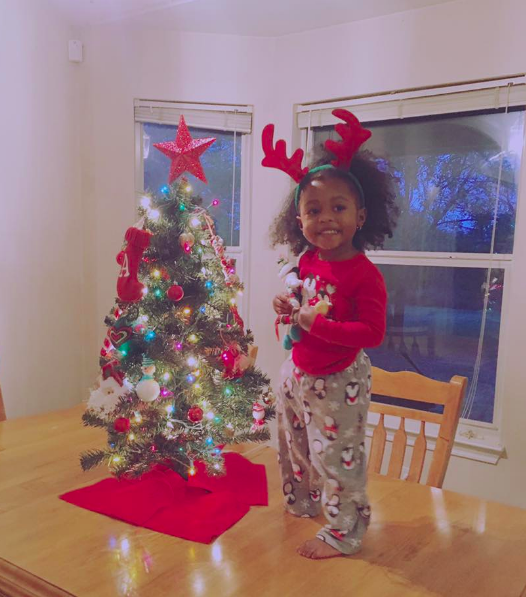 Sigue brillando, Rory. 🌟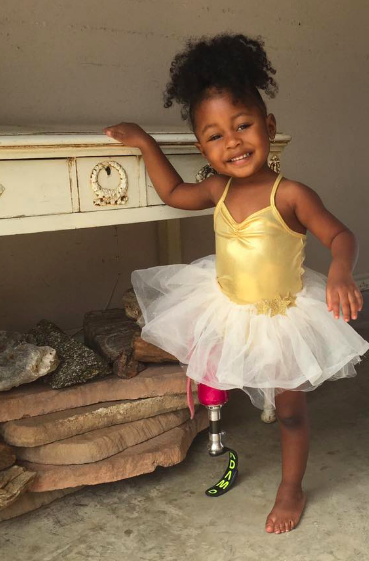 Este post fue traducido del inglés.
Looks like there are no comments yet.
Be the first to comment!