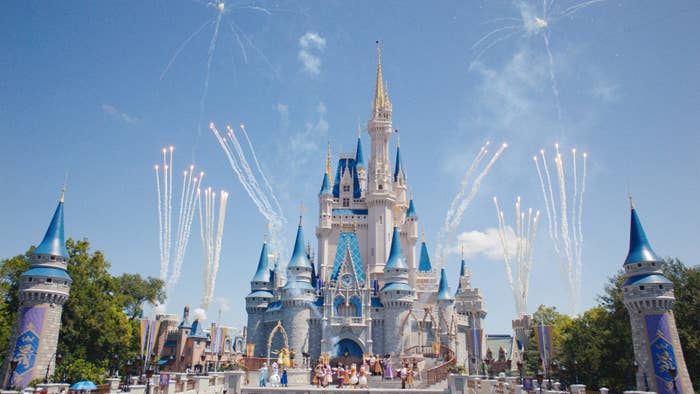 Every year, over 19 million people visit the Walt Disney World Resort in Orlando, Florida. Therefore, it seems perfectly fitting that the Tanners of Full House, the All-American Family of the 90s, made the pilgrimage to the Most Magical Place on Earth©. Their family vacation took place over a two-part finale in their sixth season in 1993.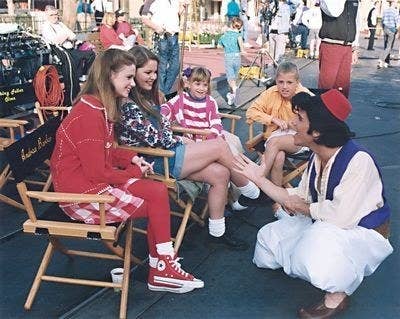 Bringing 11 people on any vacation can be hectic, but a trip to Walt Disney World doesn't have to be; even 20+ years ago, there were plenty of resources to make a Disney vacation smooth sailing.
My skepticism of the Tanner Family Vacation starts even before the clan leaves San Francisco. Jesse and Becky are visiting WDW together to celebrate their second anniversary, and because Jesse and the Rippers would be playing a gig in front of Cinderella Castle (I hope their agent got a raise).
In the purest Full House fashion, the entire Tanner family volunteers to accompany the couple on their romantic vacation. When Kimmy asks to come along, Danny claims that the "Tanner budget is a little tight." So, naturally, the family of 10 (plus Kimmy) check themselves in to the Grand Floridan, the most expensive resort on Disney Property. Jesse and Becky book the Honeymoon Suite - although technically there is no Honeymoon Suite, let's say for argument's sake they stayed at the Victorian Suite, which is 2000 USD a night.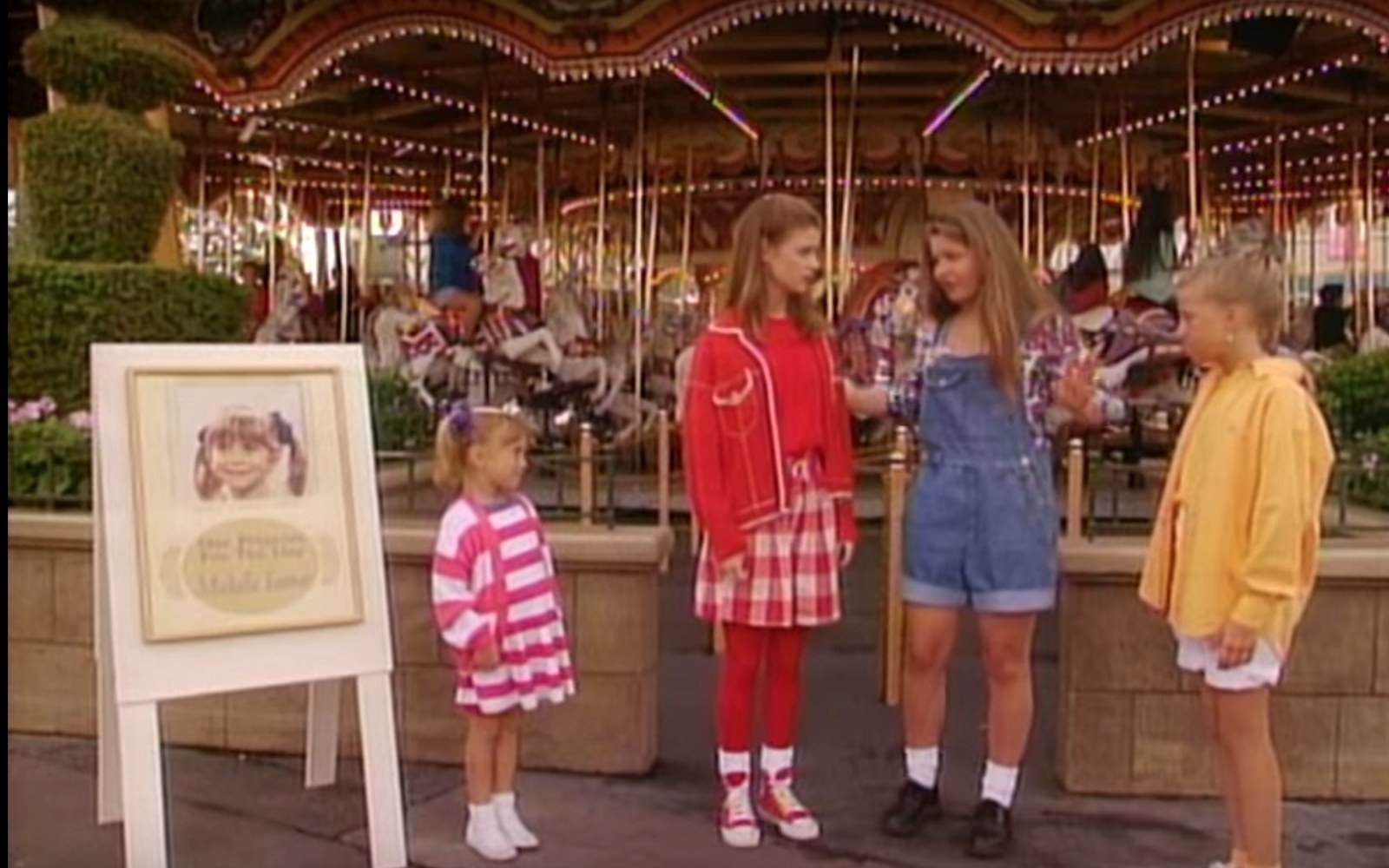 9:00am: DJ, Stephanie, Michelle, and Kimmy arrive at the Magic Kingdom.
11:00am: Danny tries to propose to Vicky at the Germany Pavillion in Epcot.
Even though Epcot opens at 9am, World Showcase doesn't open until 11am, so that is the earliest time Danny could be sitting in a bustling Germany Pavillion. Danny tries to propose to Vicky, but is interrupted by dancing International Cultural Representative Cast Members - I hate it when that happens.
~11:00am: Michelle forgets 'Safe-D Begins With Me' and leaves her party.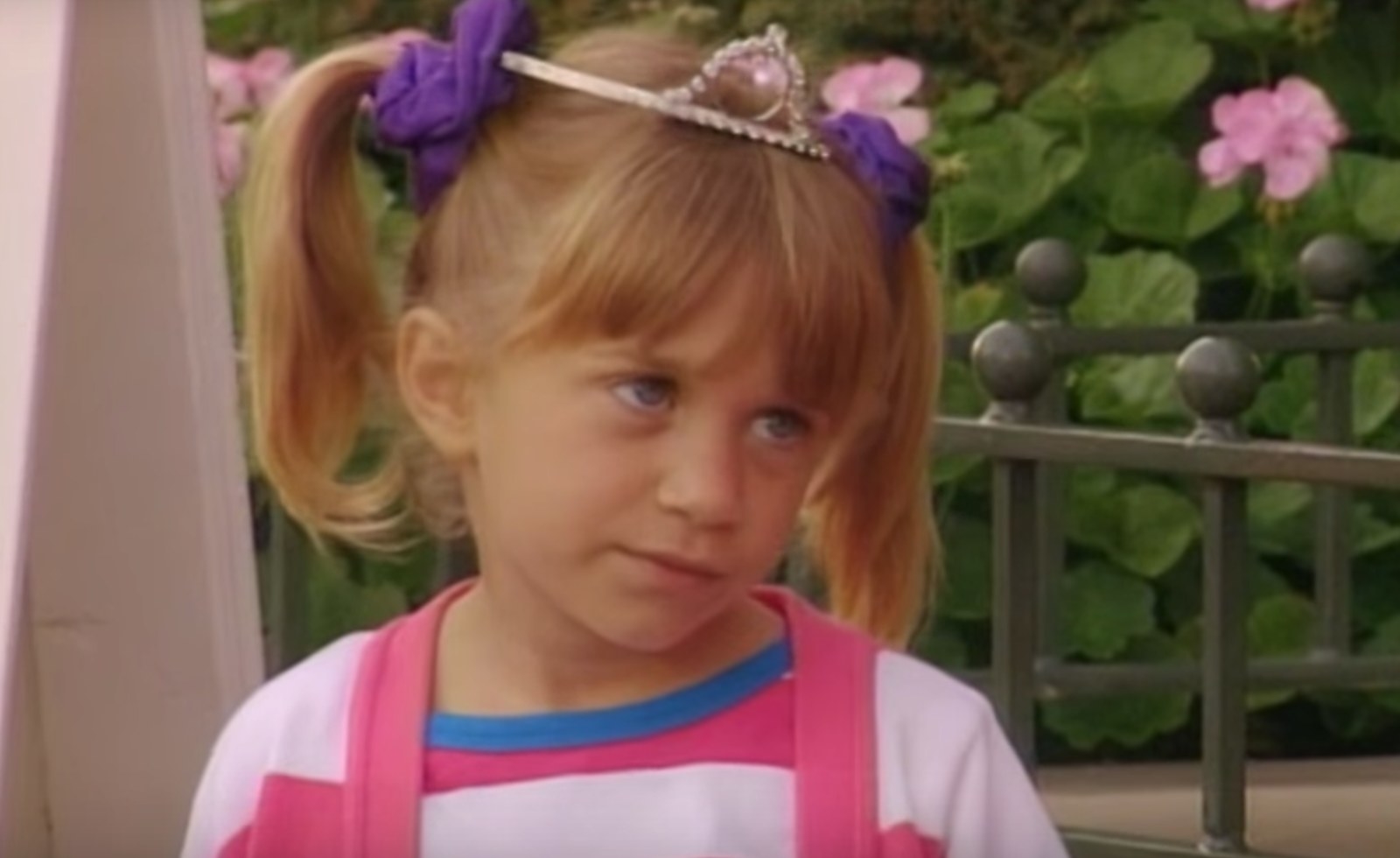 ~ 12:00pm: Danny and Vicky have an ADR at Coral Reef, Future World in Epcot.
Coral Reef lunch starts at 11:30am, and it's a 13 minute walk from the Germany Pavilion to The Living Seas, so let's say it's currently approximately 12 o'clock in the episode. Danny tries to propose to Vicky again, but is obviously interrupted by Jesse and Joey recording a radio show underwater. Danny gets a call via the restaurant that Michelle is missing in the Magic Kingdom. He excuses himself and races off to the other park. (END OF EPISODE ONE. #CLIFFHANGER #NAILBITER)
12:00pm: Michelle has a Dance Party for 1 in Adventureland.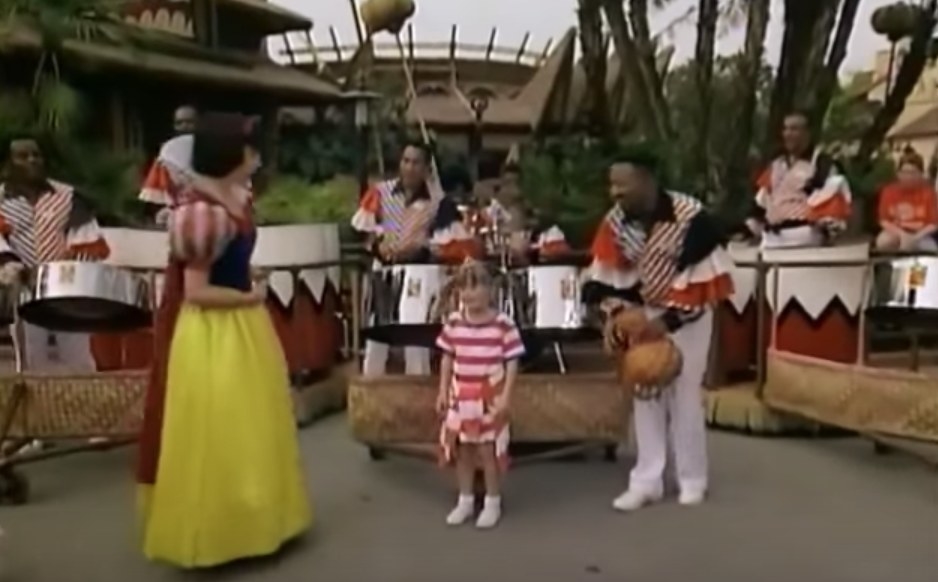 12:30pm: The Tanner Family is Reunited in the Magic Kingdom.
By the time Danny could have ran from Coral Reef to the entrance of Epcot, found a cab (let's hope he didn't decide to use Disney Transportation when his daughter was missing), taken the 10 minute cab ride, find DJ, Steph, & Kimmy in the park without the help of a cell phone, and gone to the back of the park to Toontown, that would have been at least 20 minutes. Michelle realizes that she's been too petty for Disney World and everyone kisses and makes up (cue emotional music).
1:00pm: Danny, Vicky, and the girls go to MGM Studios so DJ can hallucinate Steve again.
For some inconceivable reason, the family decides to leave the Magic Kingdom, where there are plenty of attractions they haven't ridden yet, and head to Disney's MGM Studios. I am assuming there were too many people to fit inside one cab, so they probably took the 20~ minute bus ride. They only go to see the Indiana Jones Epic Stunt Spectacular, which I'll admit is one of my favourites, but that's just madness. There, she imagines it's Steve getting run over by the iconic boulder, but alas, she's just super thirsty and is seeing things. The show is 25 minutes long, so they would have had to run to the park entrance to get their next bus.
2:00pm: The Tanners go back to Magic Kingdom just to ride Splash Mountain.
This episode takes place 6 years before the invention of Fastpasses, so Michelle is a genius and wished for not having to wait in line as part of being Princess for a Day. For this timeline to work, they would have run to Frontierland, ridden Splash Mountain, and then booked it back to the monorail to get back to the Grand Flo.
2:30pm: The family goes back to their over-budget hotel because Stephanie is still jealous of Michelle.
Stephanie "doesn't feel so well," so the clan heads back to the Grand Floridian. There, DJ is actually reunited with Steve this time, and Stephanie and Michelle begin to see eye-to-eye. All of this would have had to have happened in less than 10 minutes, because Snow White (girl, what you doing at Grand Floridian now?) grants them the wish of being in the 3 o'clock parade.
3:00pm: The Tanners make the fastest quick-change in Disney History so they can match their parade floats.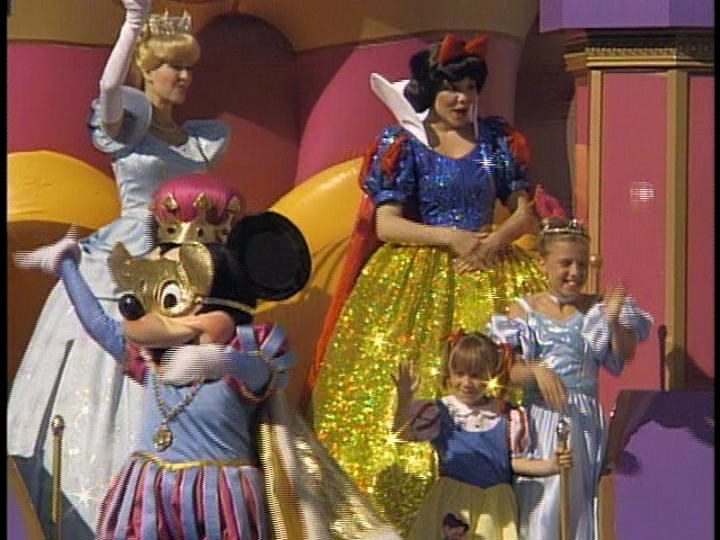 9:00pm: Jesse sings in front of Cinderella's Castle and Danny FINALLY proposes.
Jesse and the Rippers replace Fantasy in the Sky that night, I guess, and sing 'A Dream is a Wish Your Heart Makes' during the fireworks. Danny somehow co-ordinates a last-minute pyrotechnic change with a Cast Member (once again, SAFETY?) and has "Vicky, Will You Marry Me?" written in fireworks. Ignoring the fact this would have cost THOUSANDS OF DOLLARS, she says yes, and they all live happily ever after.
Needless to say, watching this as a former Walt Disney World Cast Member, it may have been the most stressful 44 minutes of my entire life. I do not under any circumstances recommend using this episode of Full House as your Disney vacation planning video.
This post was created by a member of BuzzFeed Community, where anyone can post awesome lists and creations.
Learn more
or
post your buzz!