Black Friday is finally here, everyone! And there's no better time than NOW to score some truly incredible deals on 🇨🇦Amazon Canada🇨🇦.
So what better time than the present to treat yourself to a brand-spankin' new TV?? They've come a very (very) long way in the last century, but this Samsung 75" 4K Ultra HD Smart TV is right there at the tippy-top of innovation. And right now, it's 🤩22% off🤩 on Amazon Canada. Thank you, Black Friday!!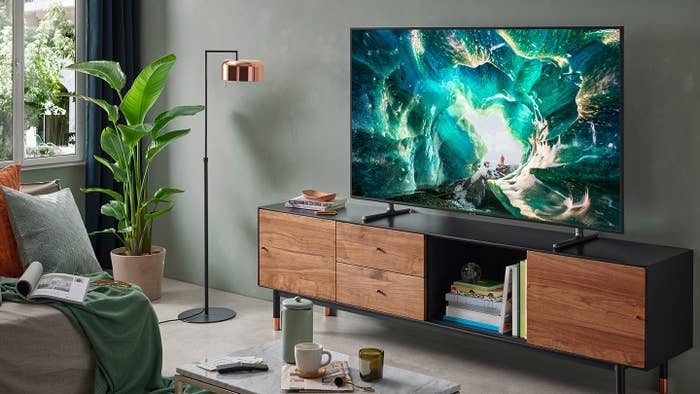 Look at how realistic these flames are! So vivid! So lifelike! That's the HDR at work — it delivers millions of intense colours that reveal more detail than any other high-definition TV can display.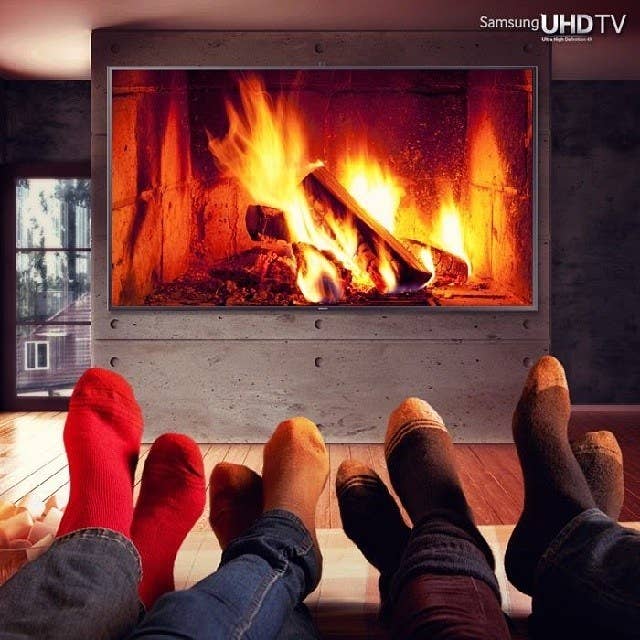 Now, you're probably thinking, "I'm intrigued, but is this worth it? It looks really intense, and I don't know if my eyeballs can handle it."
Let me break it down for you. This baby is so smart, you literally don't even have to touch it. Log in to your Samsung account and use Bixby, the Samsung voice-activated assistant, to bring all your favourite music, movies, and shows right to your screen. It's also compatible with Amazon Alexa, Google Assistant, and Apple AirPlay so there is no👏 remote👏 required👏.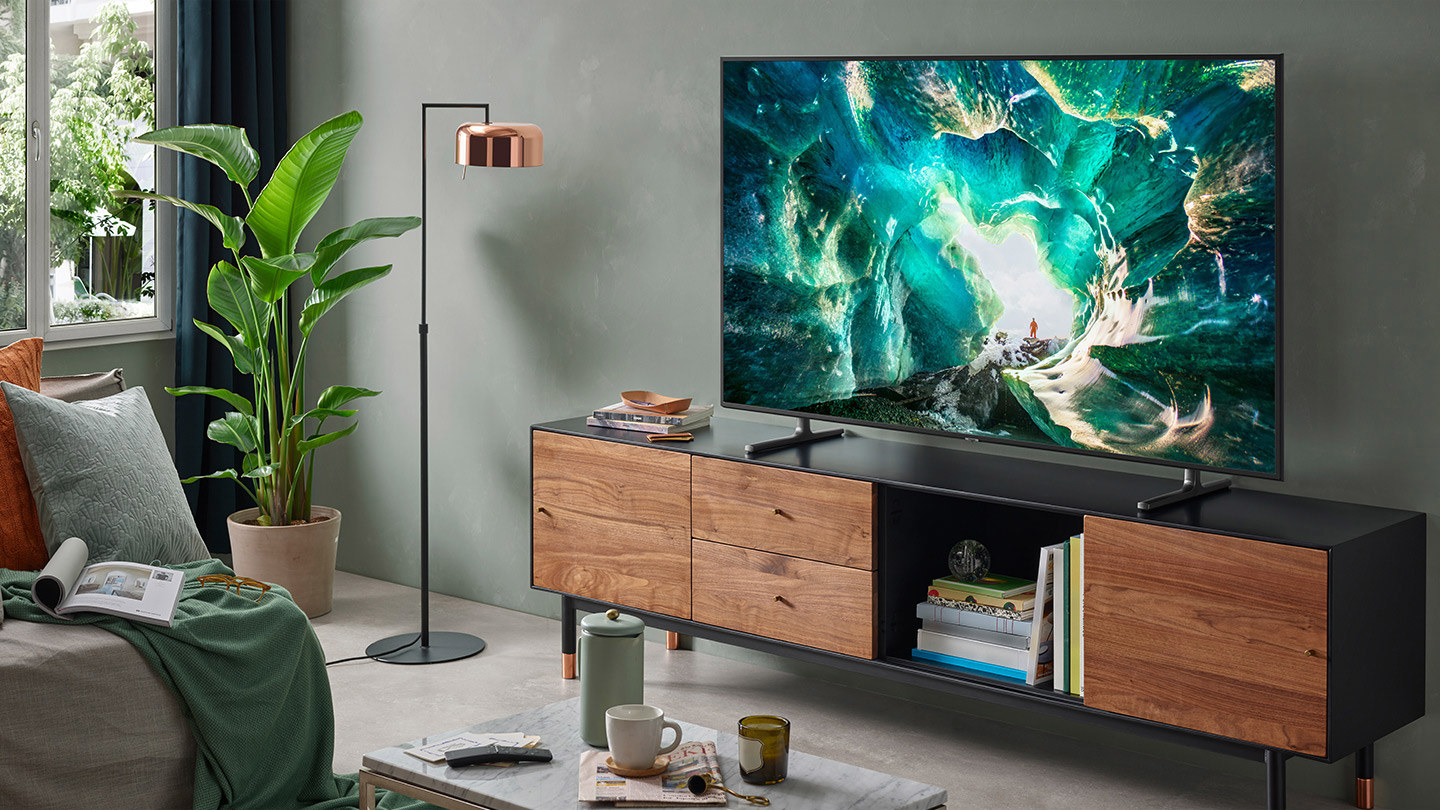 Here's a comparison of the Samsung 4K Ultra Smart TV with other high-definition models:
I know! It's madness! And what's even more bonkers, is that it's on sale for ONE DAY ONLY (November 29, 2019) for $1,797.99. That's a discount of 21%! You'll never to have to watch Netflix on your roommate's laptop ever again!
Reviewers love the ~cinema quality~ sound and 4K picture — it might literally blow your mind! You'll be fully immersed in your favourite movies and TV shows. One reviewer even said it was the best TV they'd ever owned. THE GAME HAS CHANGED!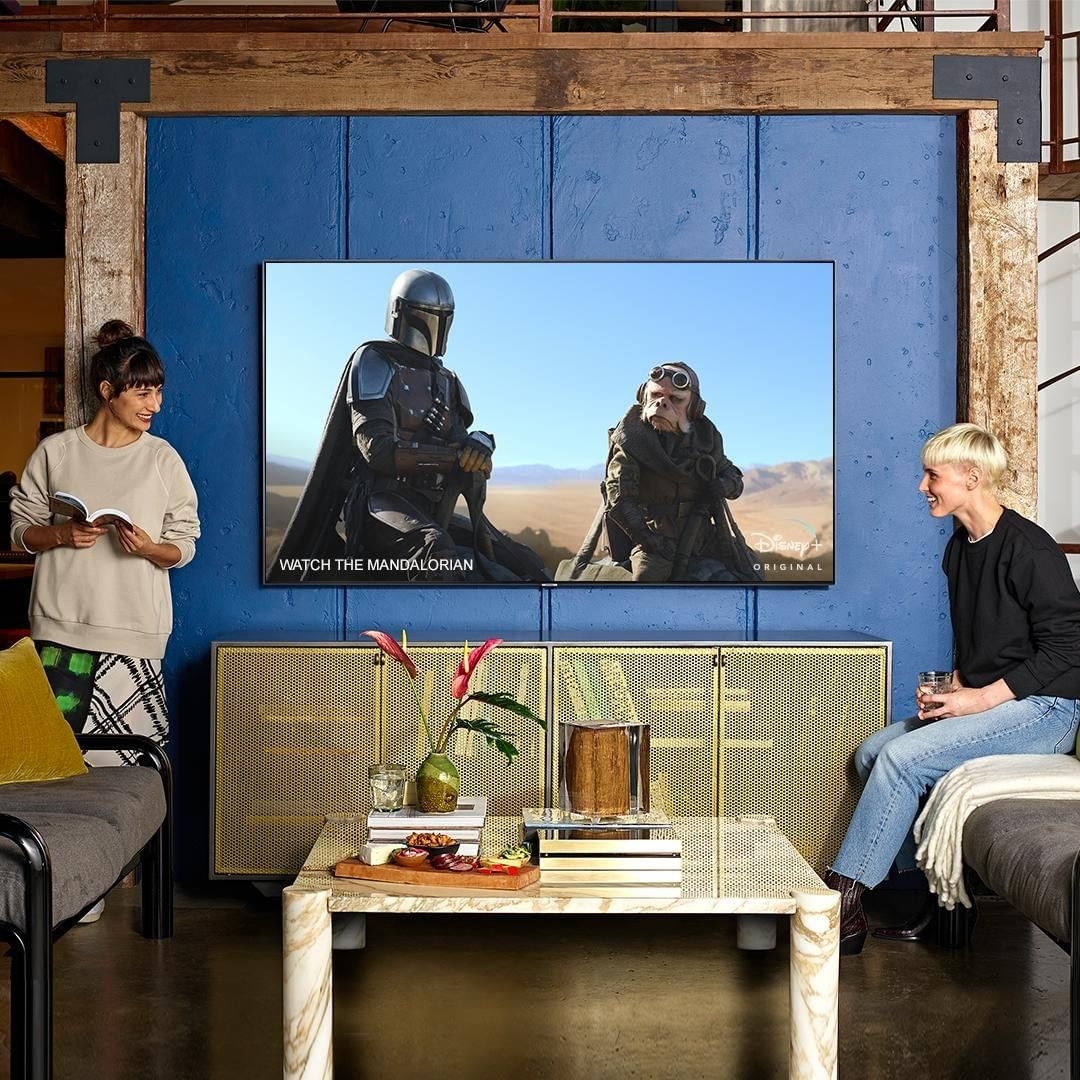 As crazy as it sounds, that's not all.
This Samsung Ultra HD Smart TV is also equipped with Real Game Enhancer. This special tech prevents tearing and stuttering, and delivers smooth, lifelike visuals.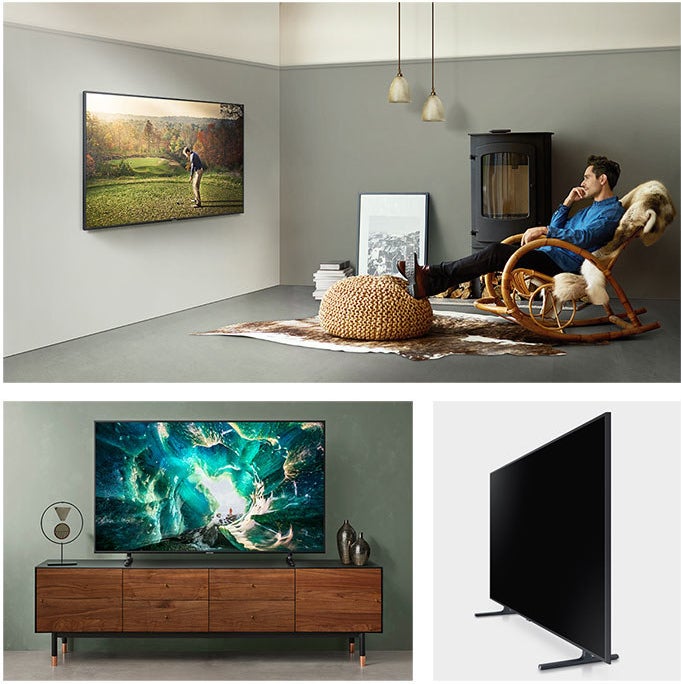 It also uses special contrast-boosting software that deepens blacks, brightens whites, and gives you the crispest, cleanest display you've ever laid your eyes on.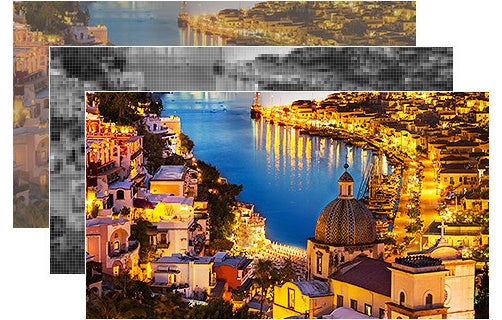 And it's so much more than just a TV. There's also a dashboard that seamlessly integrates with other smart Samsung appliances and devices (like fridges, lights, and robot vacuums). You'll be able to control everything from one main hub, for a truly smart home experience.
The Samsung 4K Ultra HD TV is usually $2,289.99, but for today only, you can score it (and all its wonderful, miraculous functions) for just $1,797.99. That's almost $500 in savings!! Get it now before this amazing deal disappears. Thank you, Black Friday!