Amazon Prime Day is finally here! That means there's no better time than NOW to score some truly incredible deals on 🇨🇦Amazon Canada🇨🇦.
So why not take the chance to snag yourself a brand new Waterpik water flosser? You'll be able to ditch your old-school floss for something high-tech, effective, and waaaaay less painful. Plus, you can get it at up to 58% off on during Amazon Canada's Prime Day!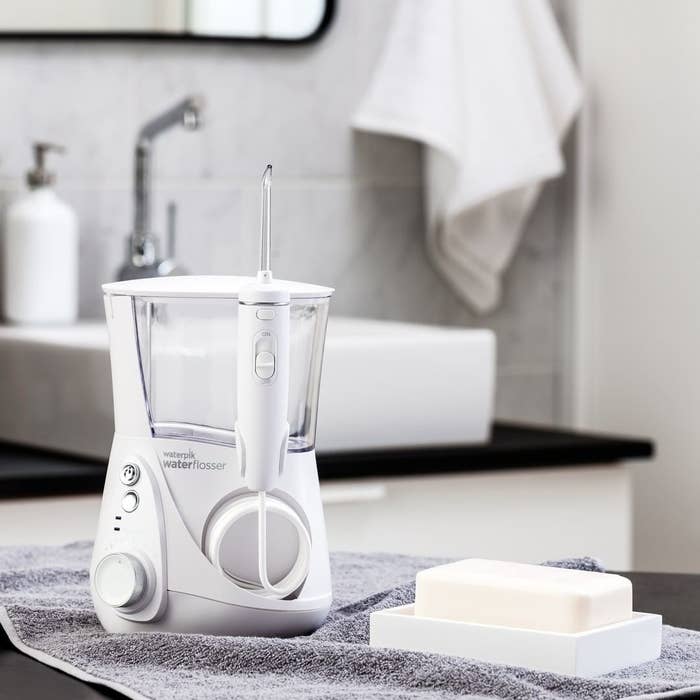 Look how easy it is to use, too! All you need to do is fill the tank with water and flip the one switch. The Waterpik does the rest!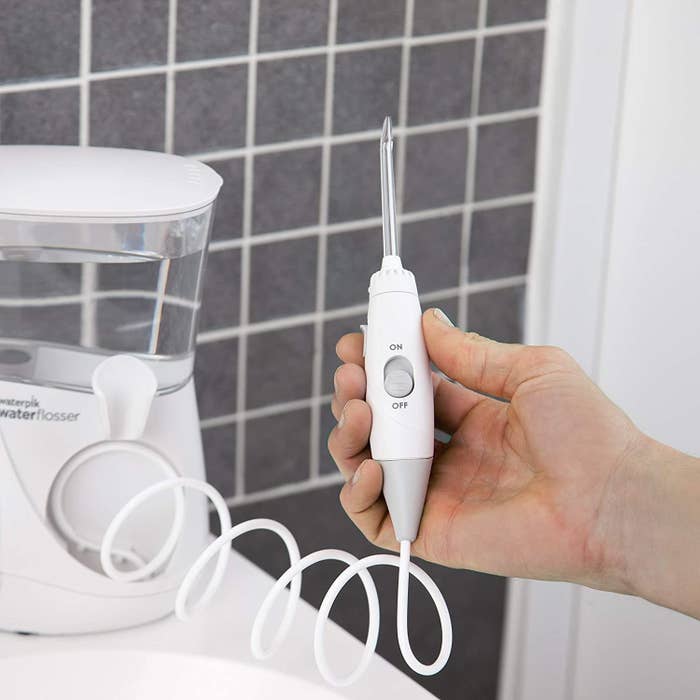 Now, I know what you're thinking. Is it really worth it? Is this gadget really enough to make me change my dental habits?
The answer is HECK YES. The Waterpik has ten pressure settings to choose from to make the whole process as comfortable as possible, while still blasting even the most stubborn food from between your teeth. Popcorn kernels don't stand a chance!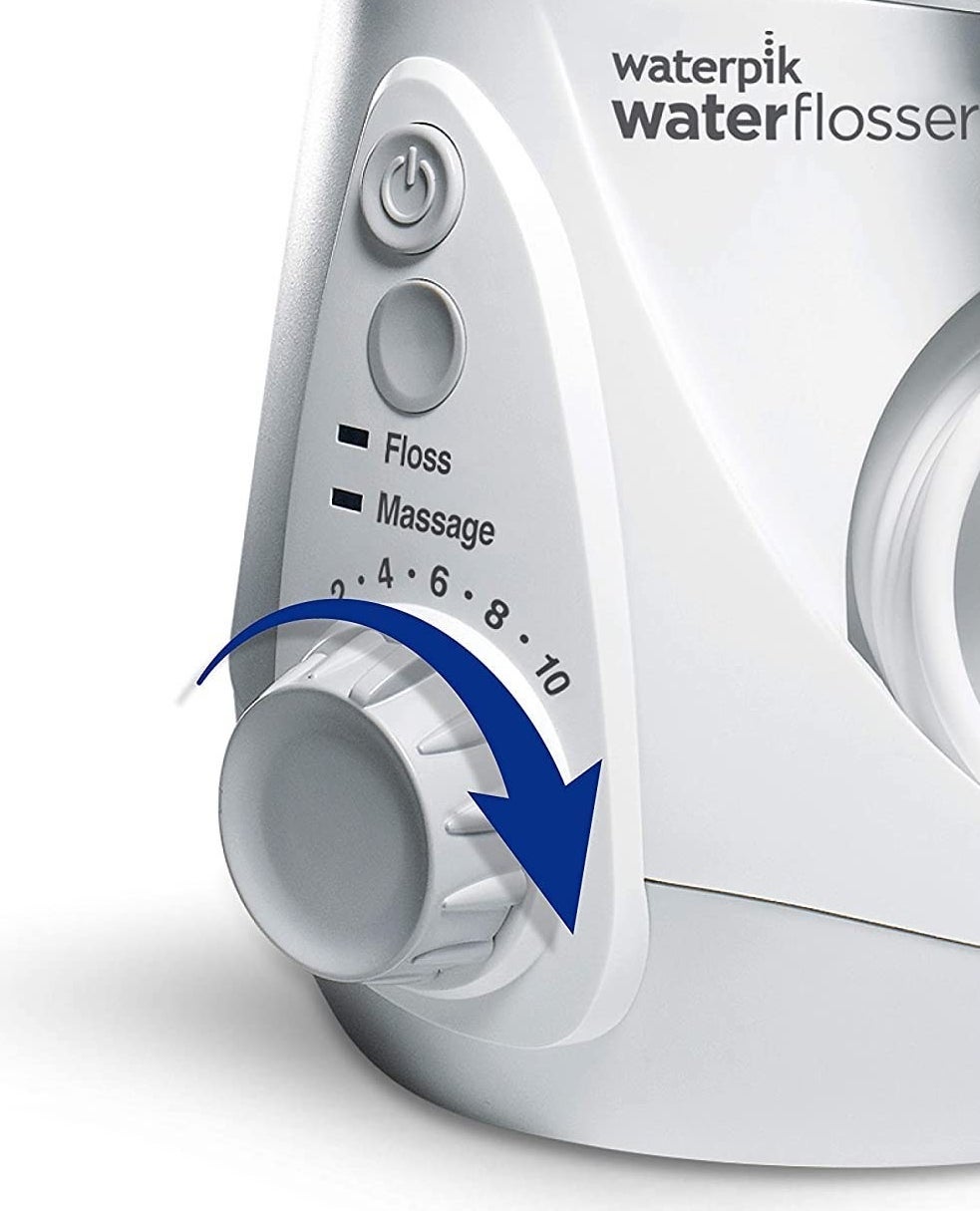 But that's not all, folks. This countertop marvel has a hidden storage compartment for its seven (!!!) interchangeable tips. There's even one specially designed to clean between braces and retainers!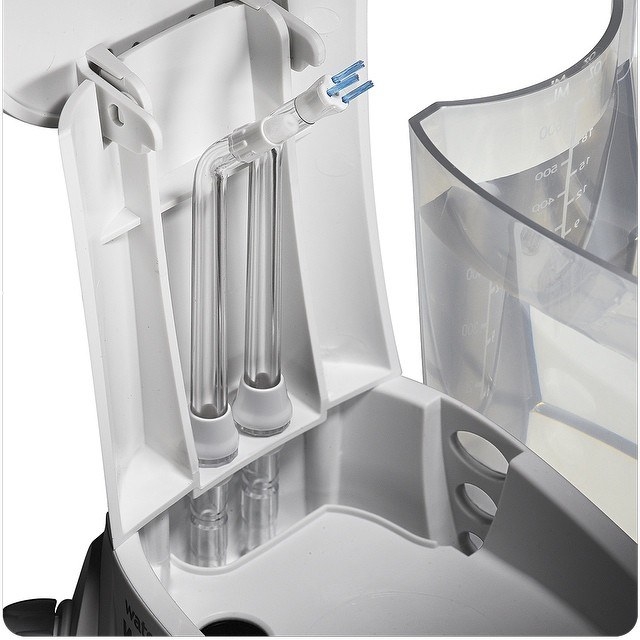 Did I mention that you can get it in a ton of fun colours, too?
But you don't have to just take my word for it. Reviewers say these flossers are so powerful, they'll blow out gunk and build-up you didn't even know you had. One reviewer said it feels like they've just left the dentist every time they use it.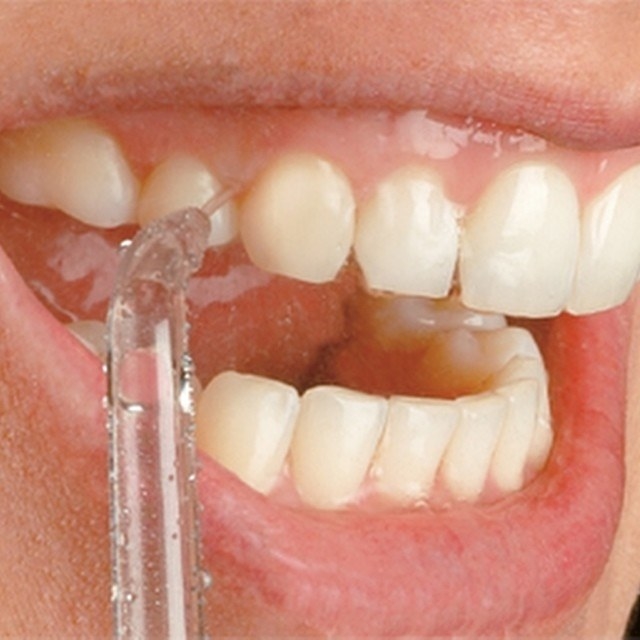 Guess what? We're still not done. The Waterpik also has a nifty massaging mode that'll ease sore gums and improve circulation.
If that's not enough to convince you, consider this: Regular use of a water flosser also helps prevent periodontal disease, gingivitis, plaque build-up, and other dental conditions. All you need is a minute a day to make a big difference in your dental hygiene.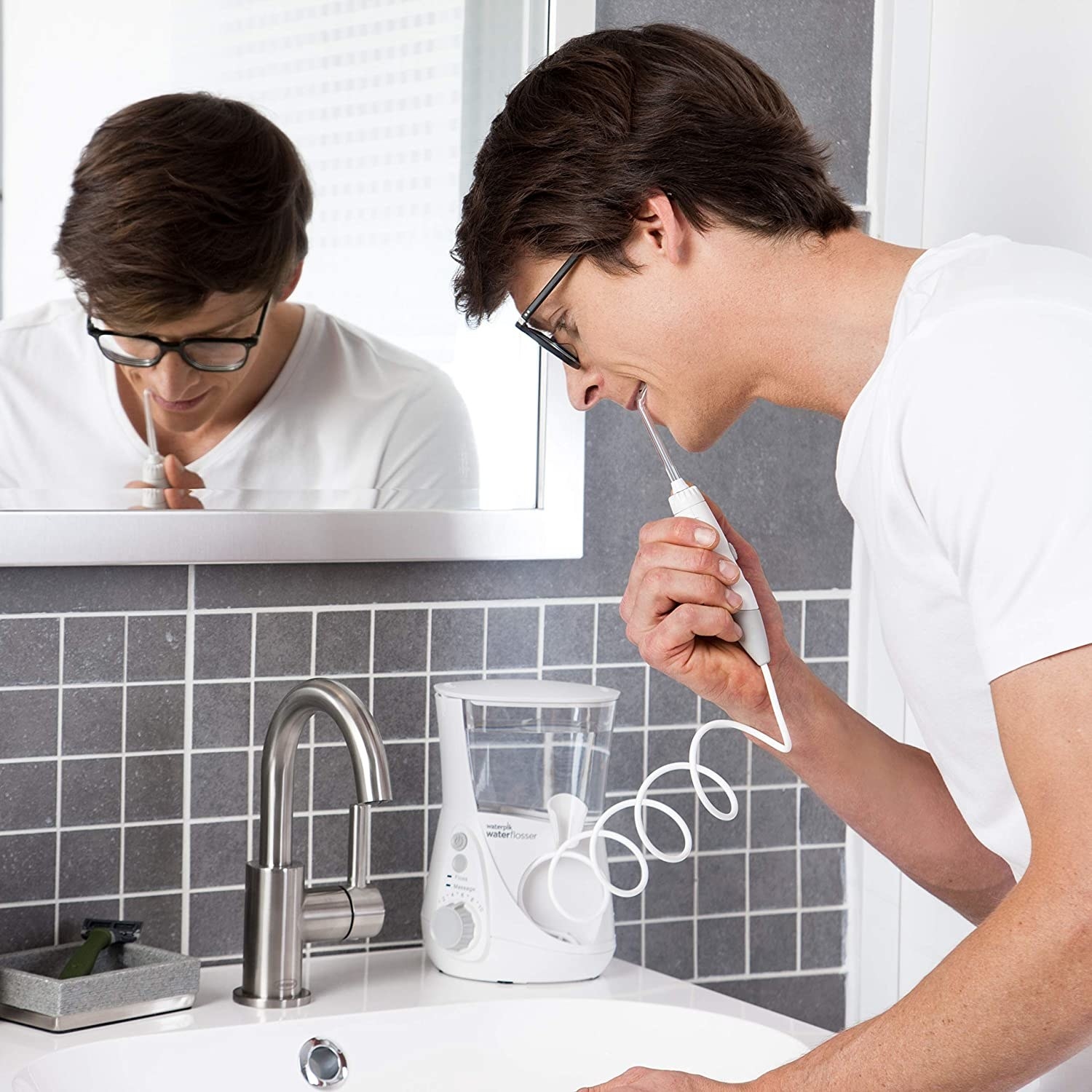 These amazing irrigators normally start at $99.99, but today, they're on sale for $54.99. That's 58% off! Add them to your cart now before this sale disappears. Thank you, Prime Day!