1.
Rock it with a chic chain that'll make taking your mask on and off easy-peasy.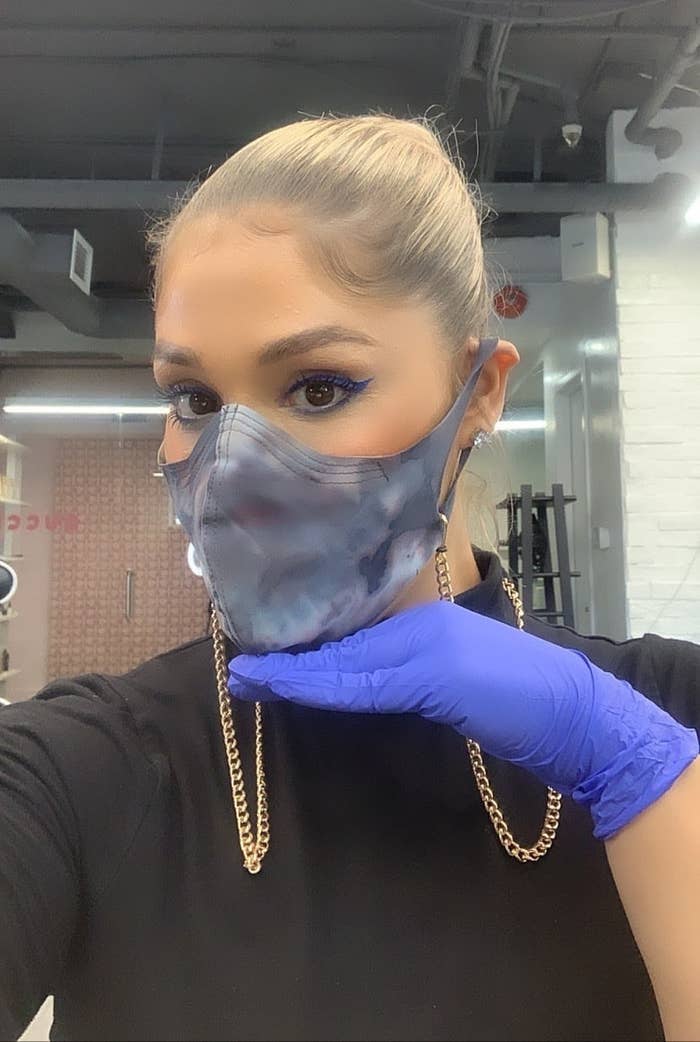 2.
Keep it fun and funky with some psychedelic designs that'll look super cute with a toned-down outfit.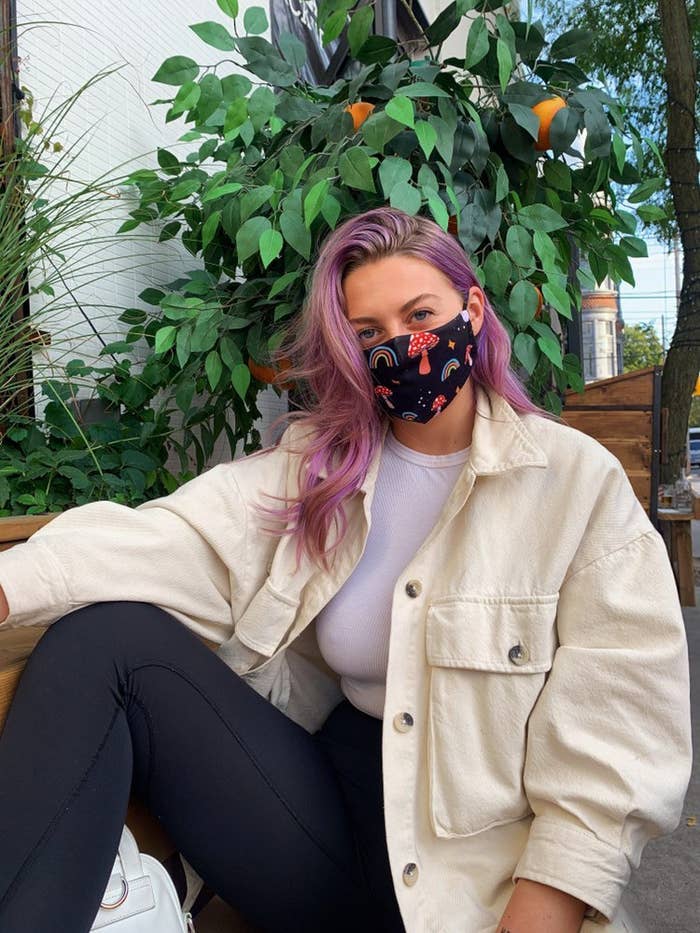 3.
Go full-on candy floss with a pastel-hued mask. Bonus points if it matches your hair!
4.
Embrace the Canadian tuxedo with a head-to-toe denim look.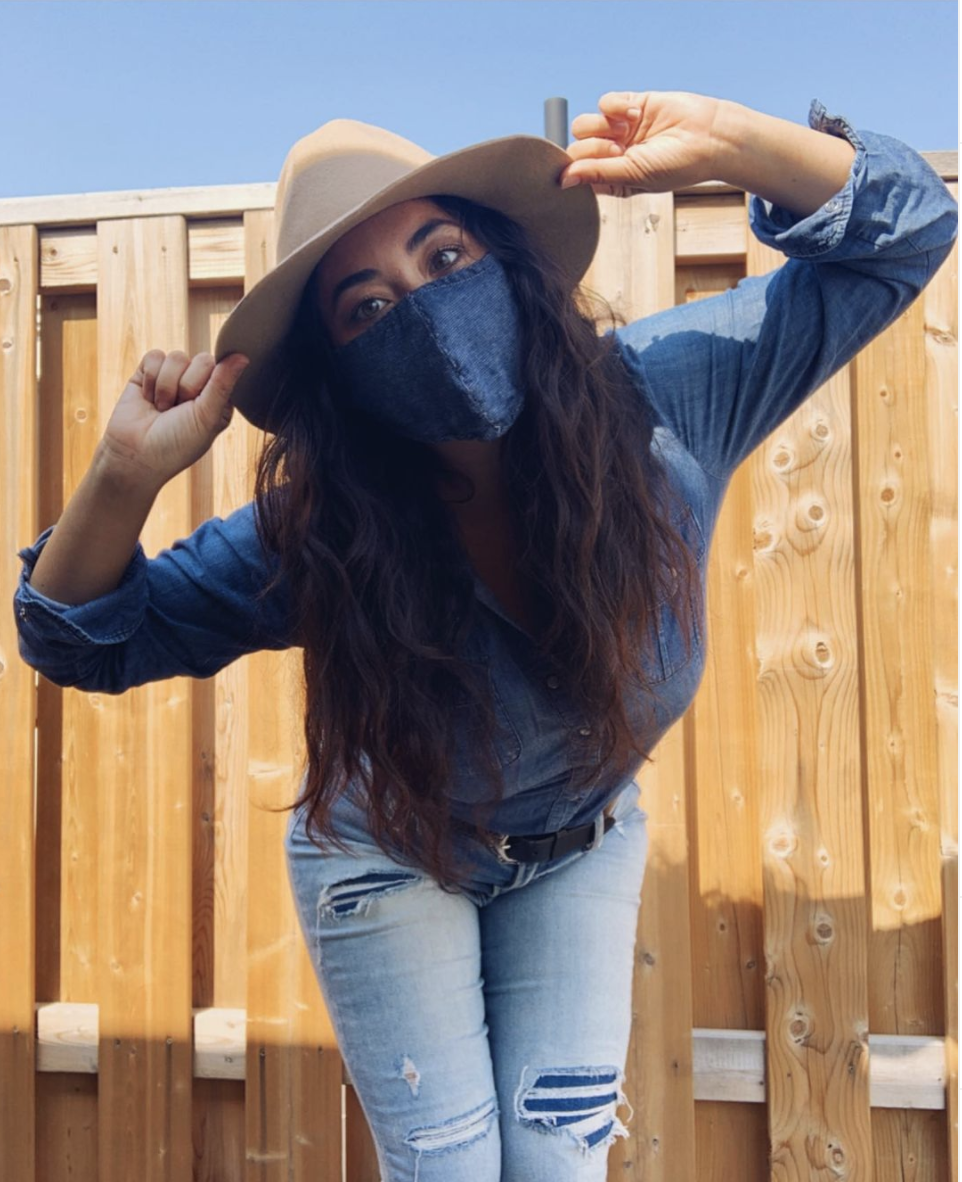 5.
Step up your accessorizing game with a flowery mask that'll up your entire ~lewk~.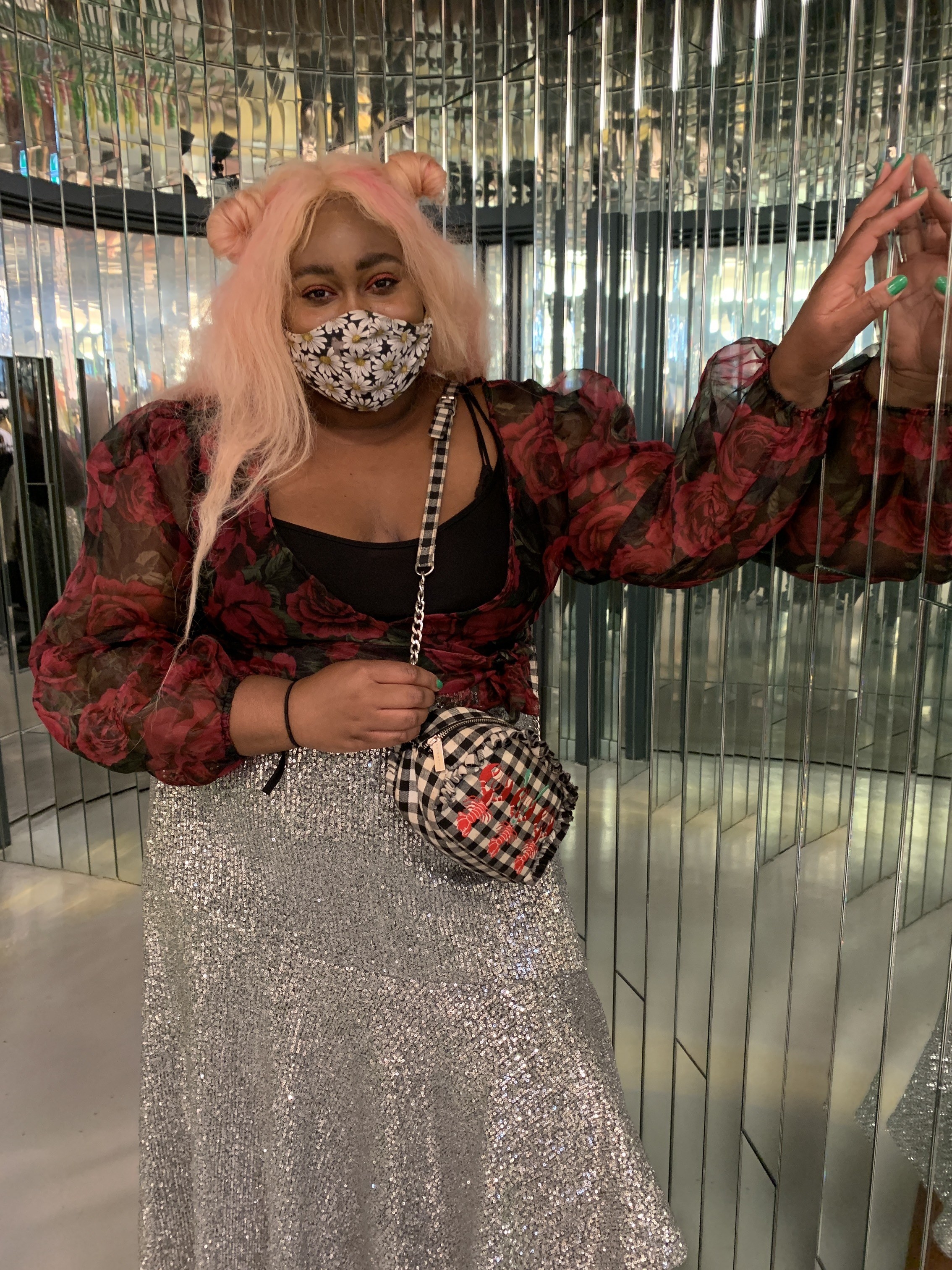 6.
Go tonal with a monochrome mask outfit — and don't forget a subtle print to keep things interesting!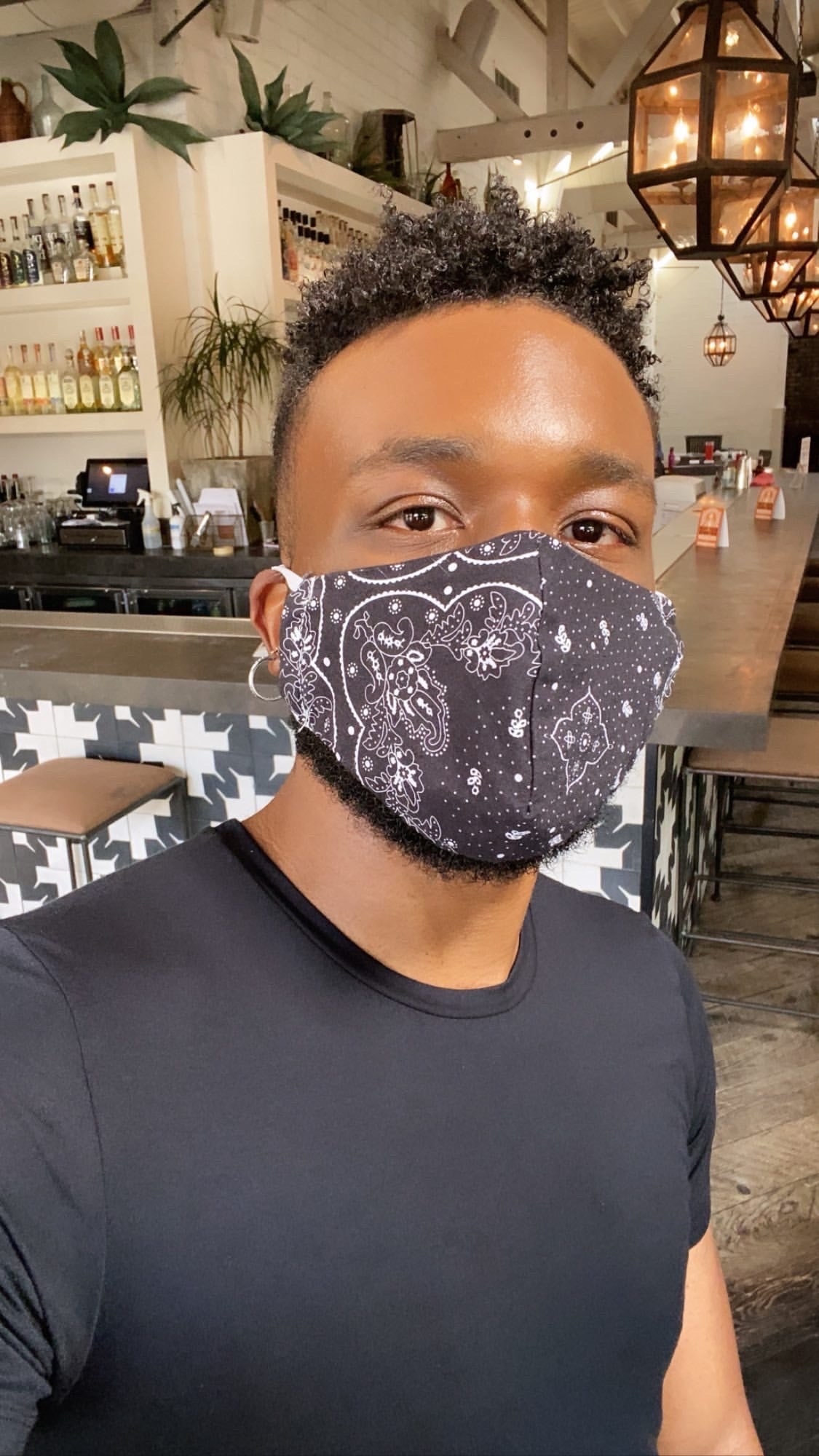 7.
Get a disposable mask for those days when you know you're going to get pretty dusty.
8.
Show off your sense of humour with a grinning monster mouth that'll let people know you're always down for a laugh.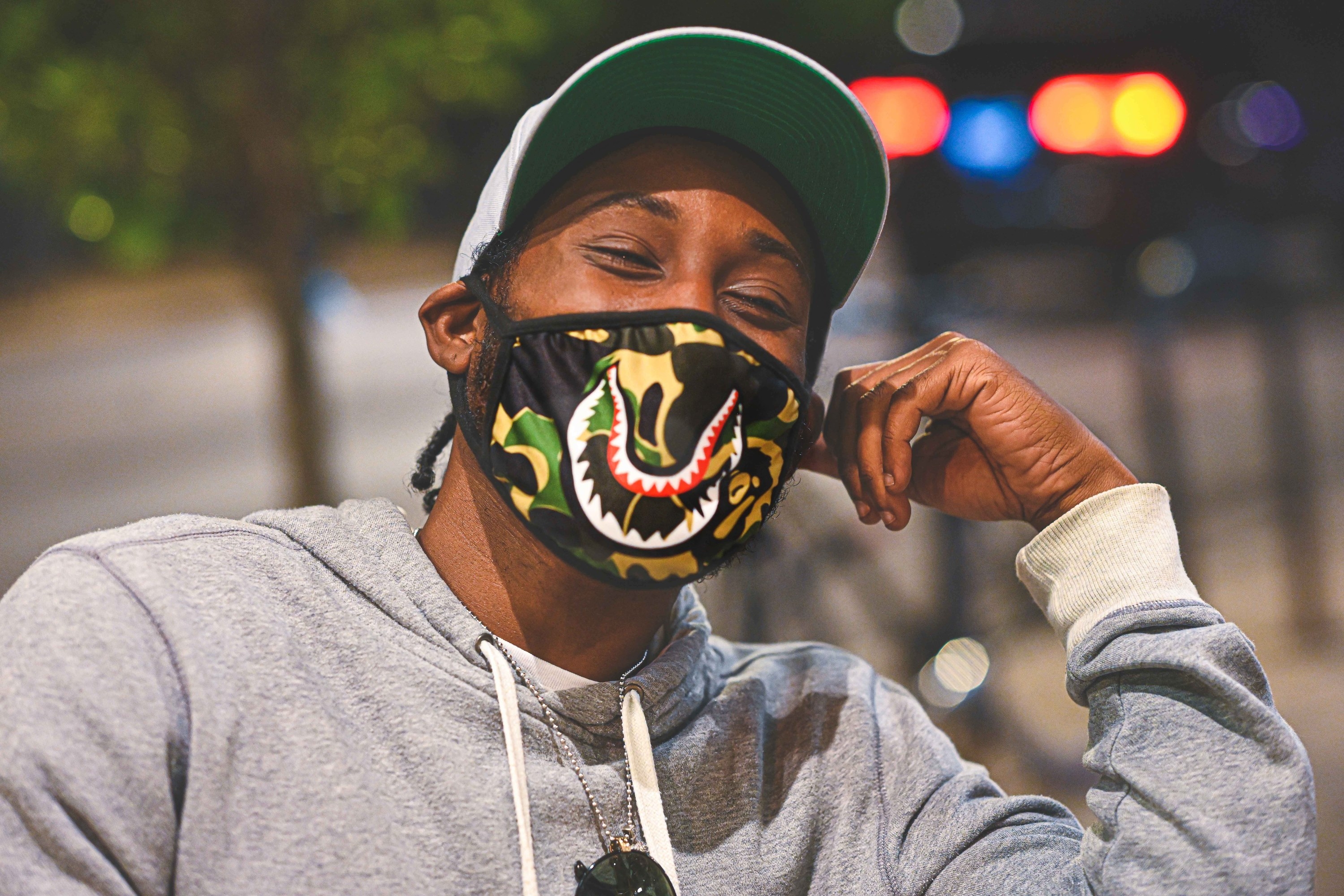 9.
Flex your personal style by matching your mask to your joggers (and a fab weekend bag)!
10.
Keep it cute and comfy while you're walking your furry pal. And don't forget to mask up on public transit!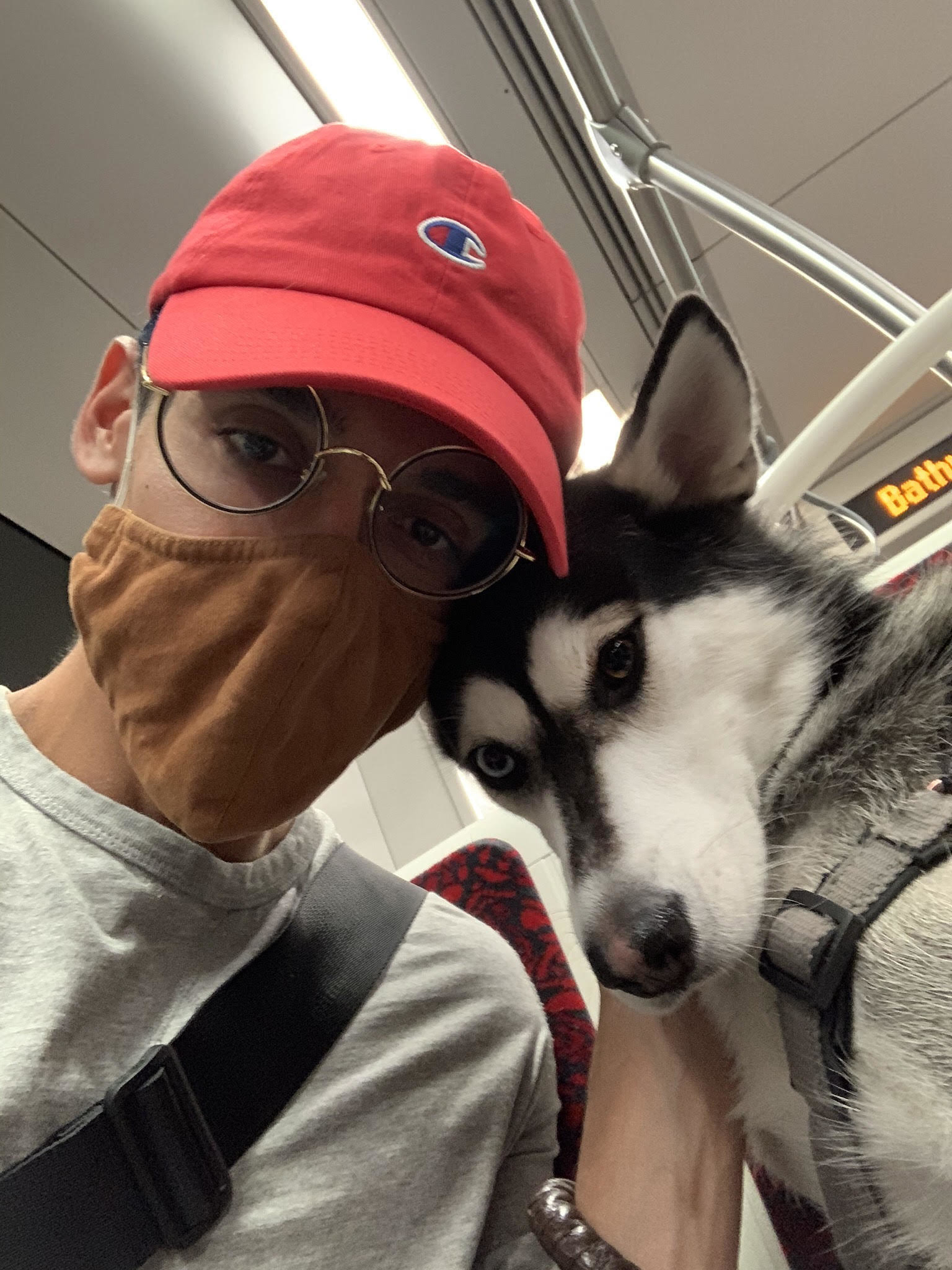 11.
Jazz up your outfit with a tie-dyed mask that'll turn your face covering into a chic accessory.
12.
Dream about your next vacation with a map-print mask. And don't forget to pack it when you hit the road!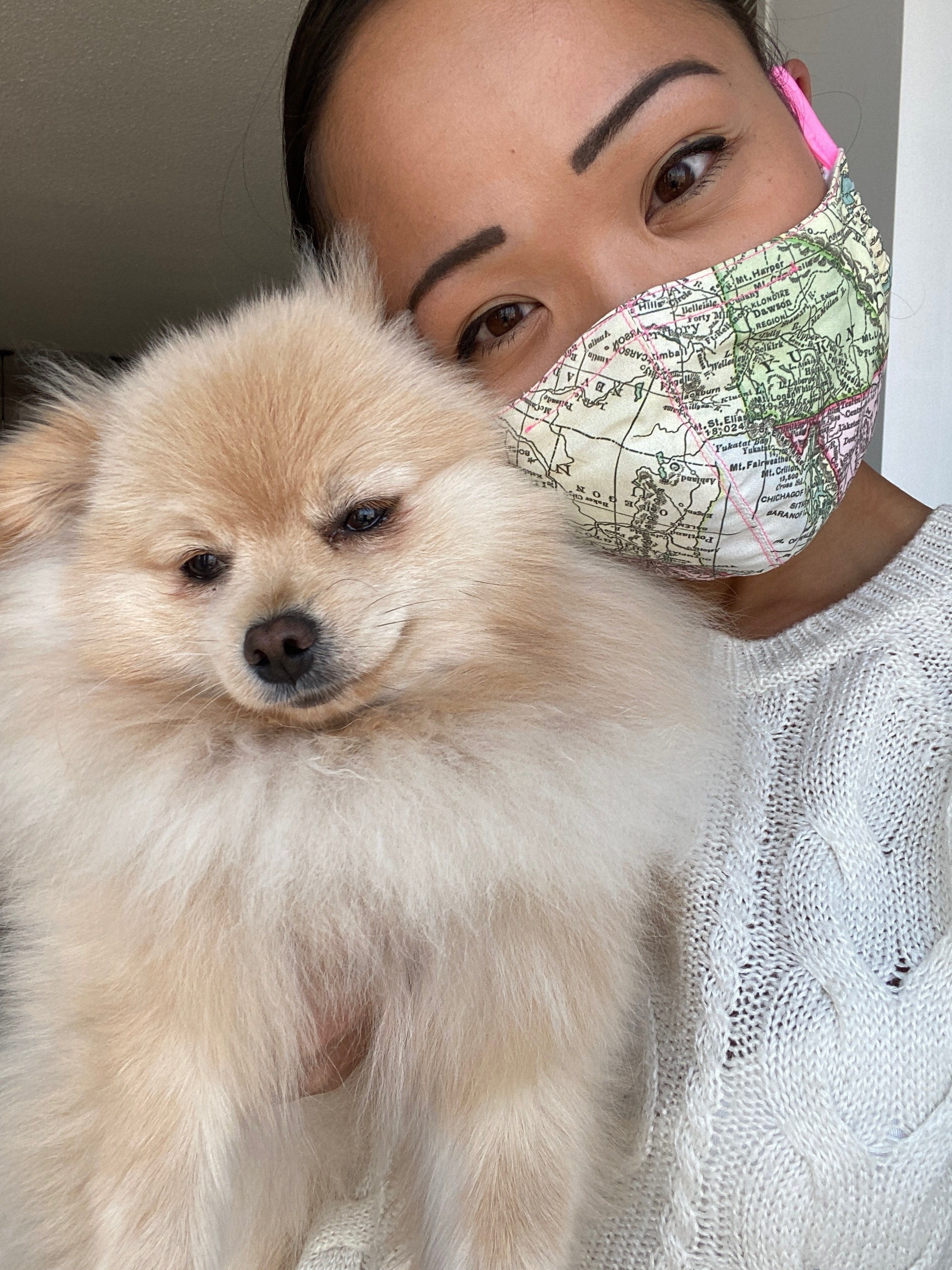 13.
Coordinate your mask with your partner for your next socially distanced date night. Don't worry about matching perfectly!
14.
Keep your masked-up work look simple, comfortable, and professional with classic polka dots.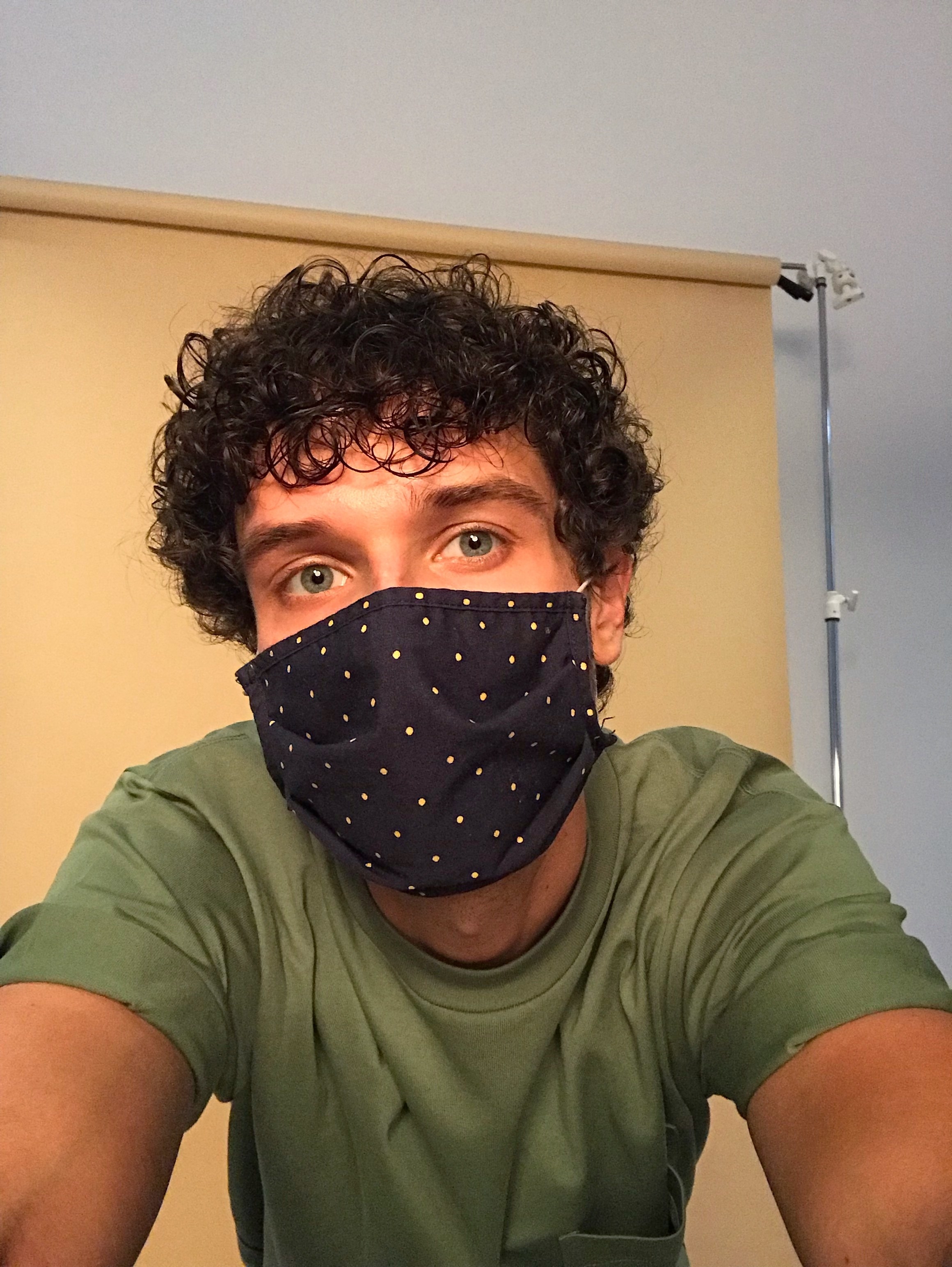 15.
Make your face covering extra chic by opting for an elegant silk option instead of cotton.
16.
Make it ~dreamy~ with a super-soft cotton mask, and let your statement bling speak for itself.
17.
Enjoy sunny days with a bright gingham print. Don't forget to coordinate it with your sun hat, too!
18.
Opt for classic black, because it will never go out of style. Go ahead and wear it with a chic pair of trousers, too.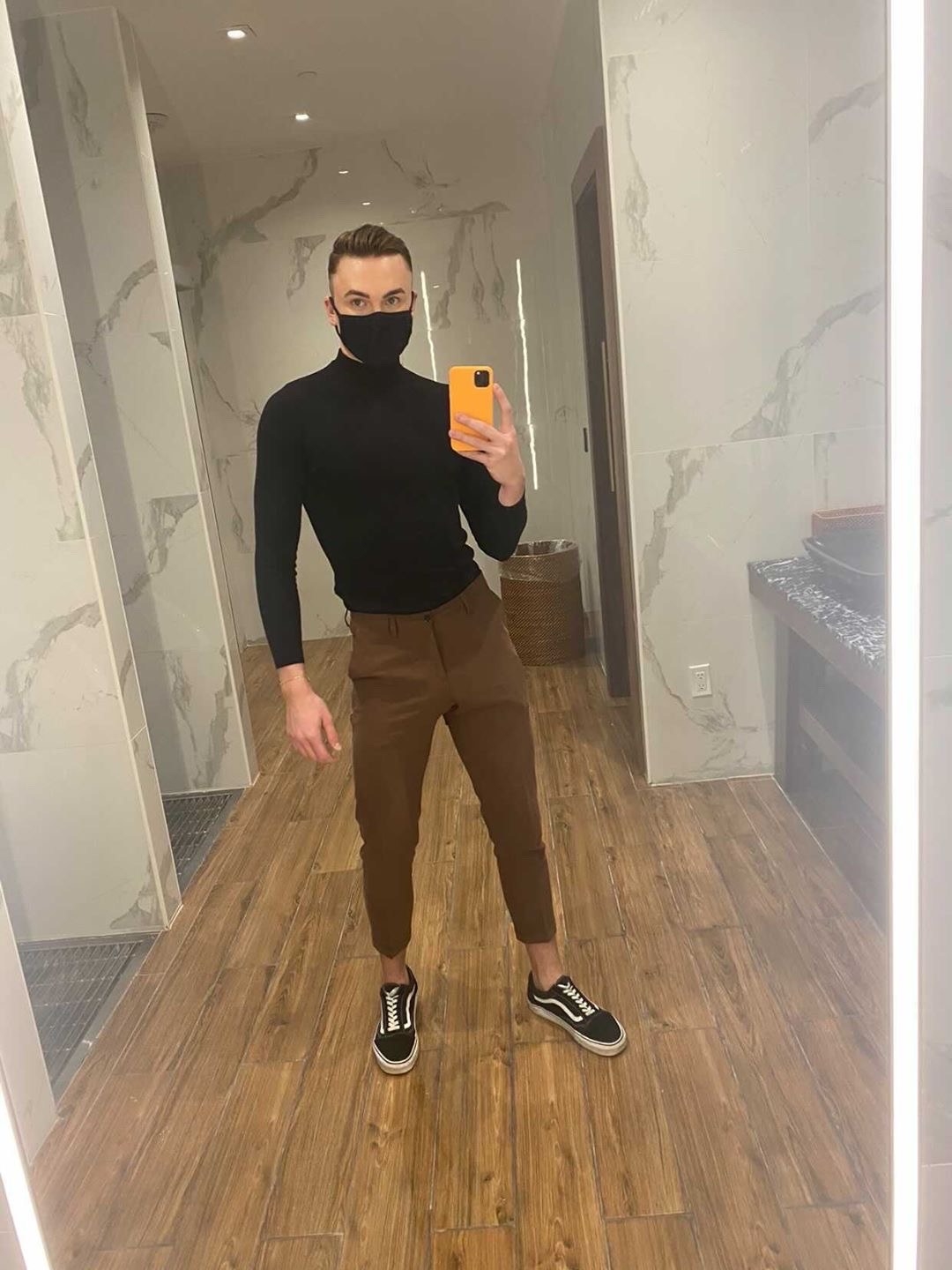 19.
Match your mask to your shirt to look chic from top-to-bottom.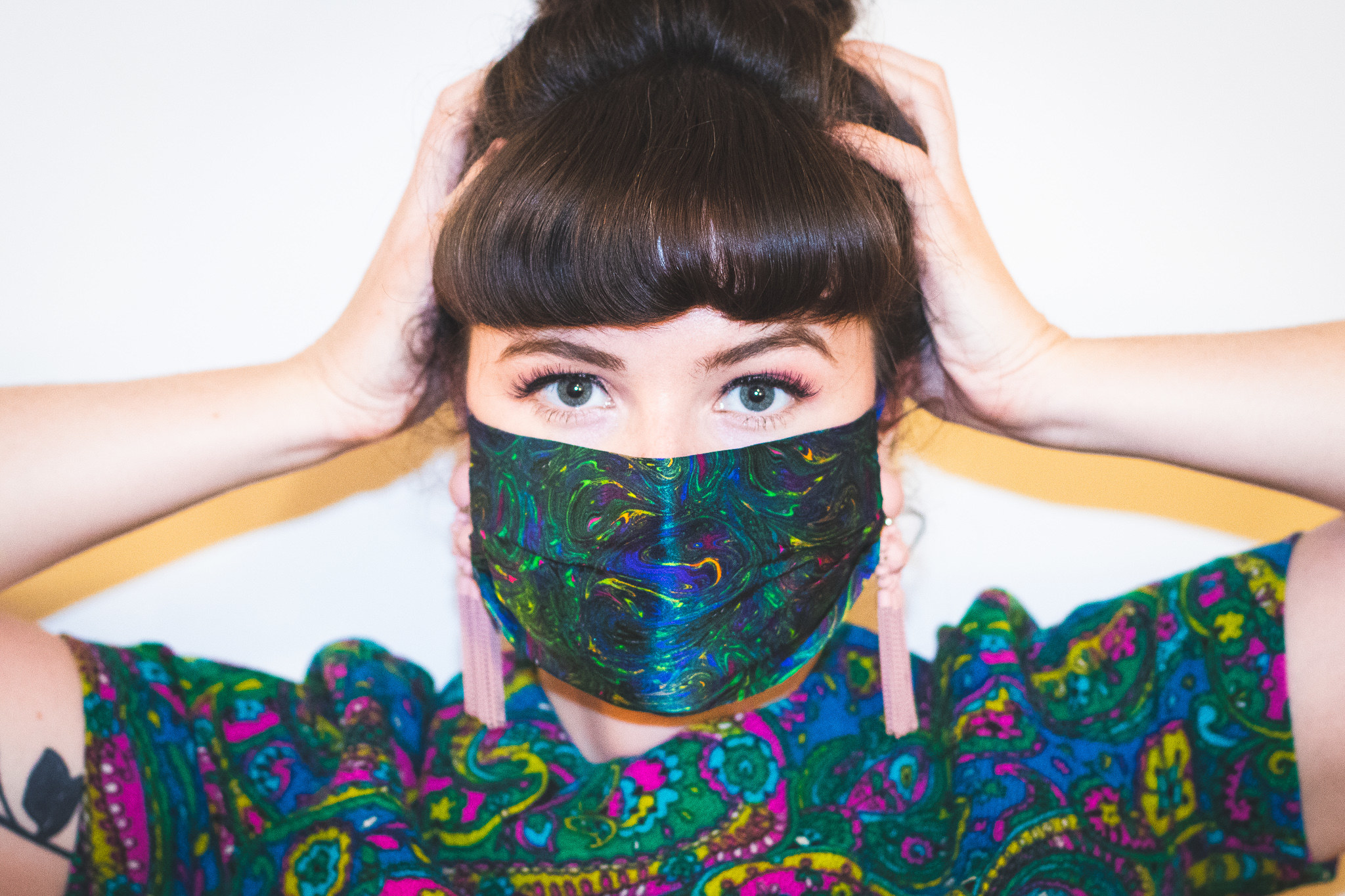 20.
Use your face mask to pay homage to your favourite Animal Crossing characters.
21.
Pair a bold floral print with your favourite athleisure outfit to give it a pop of colour.
No matter how you're rocking your mask, it's a great opportunity to show off your personal style!