Sophie Turner Just Addressed Joe Jonas As Her "Baby Daddy" In A Post For His Birthday
"🥵🔥😍♥️."
If you didn't already know, today is basically a national holiday because it's Joe Jonas's birthday! Turning 31, the Jo Bro has already gotten many a loving message to help celebrate his day.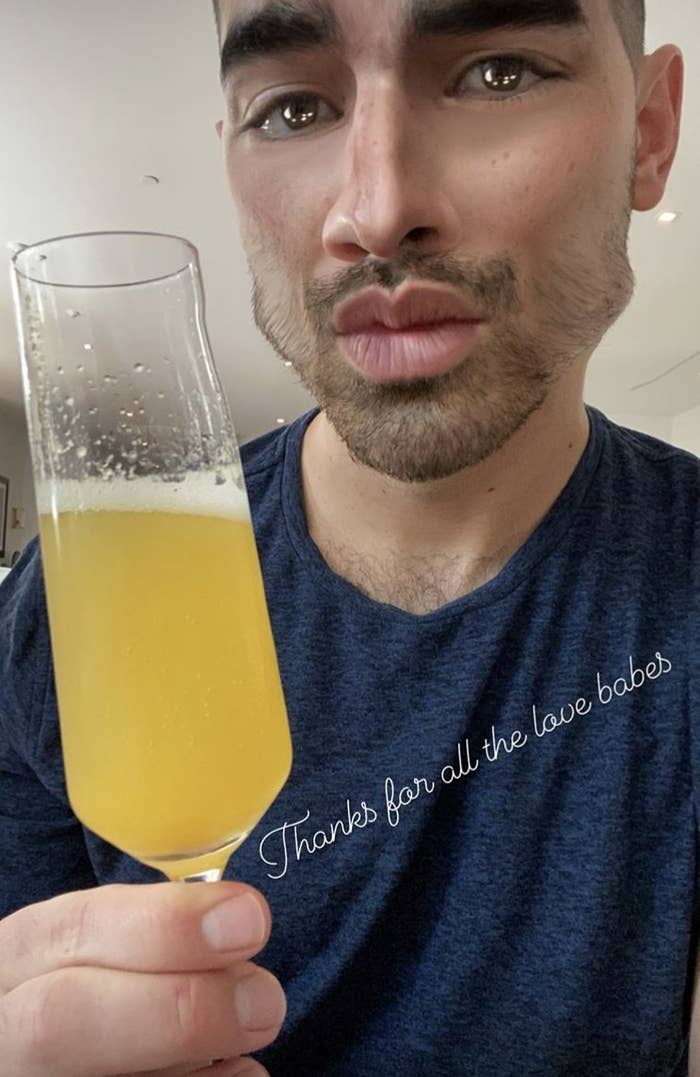 From his younger brother and fellow Jo Bro, Nick:
From his older brother (and my favorite bandmate), Kevin:
And most important of all, from his wife, Sophie Turner:
Sophie and Joe's reps confirmed the birth of their baby girl, but this is the first time either of them have directly addressed their child together.

Though this may not seem like a huge deal, the couple has been pretty private about parenthood up until this point. Just this itty bitty breadcrumb is enough to get us fans excited.
We're hoping Joe is enjoying his first birthday as a parent, especially with such supportive friends and family by his side.
Happy birthday, Joe!