With the recent release of Seventeen's latest EP, Your Choice, we challenged the guys to a rousing game of "Would You Rather," where difficult decisions were made and hilarity ensued.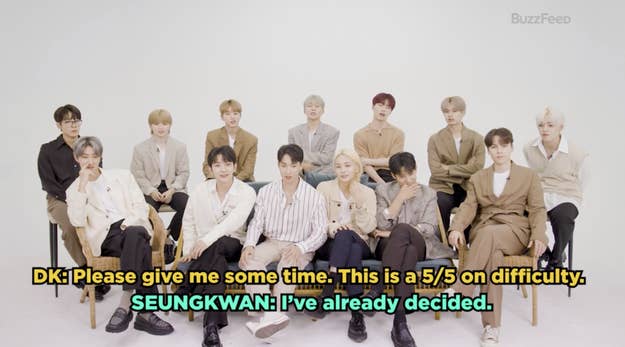 So, how did the boys react when presented with tough questions like "Would you rather have a constant itch or be constantly sweating?" Watch the video below to find out!
Thanks to the guys of Seventeen for stopping by and playing with us!