With the recent release of their highly anticipated EP, Girls — the 2nd Mini Album, we challenged Aespa to put their friendship to the test!
Karina, Giselle, Winter, and Ningning were on their bestie behavior as they quizzed each other.
But some questions proved to be harder than anticipated.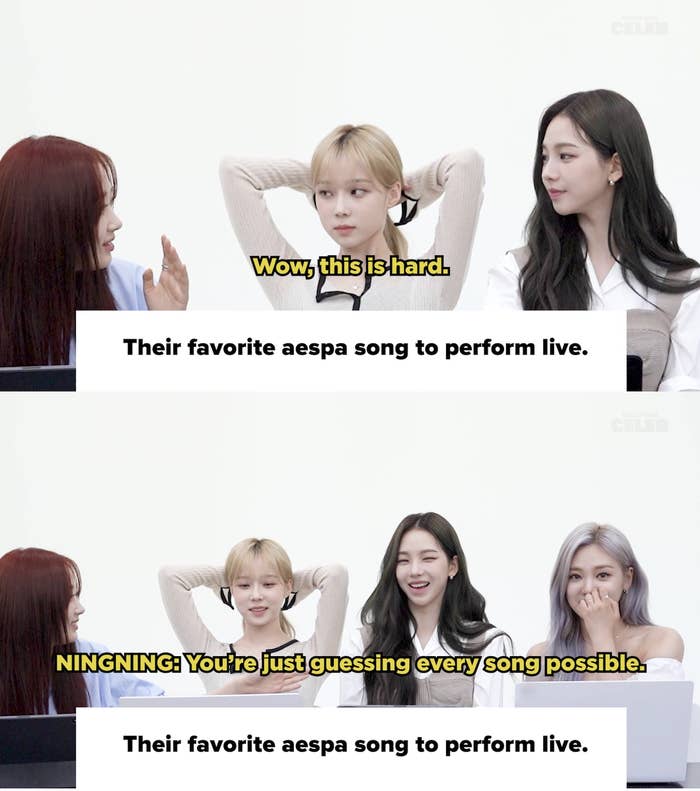 Tune in below to see how well they did and who came out on top as the number one bestie!