27 Things We Learned On Set With Allie X
"I'm an artist and want to express my true feelings through my music to heal myself and hopefully others."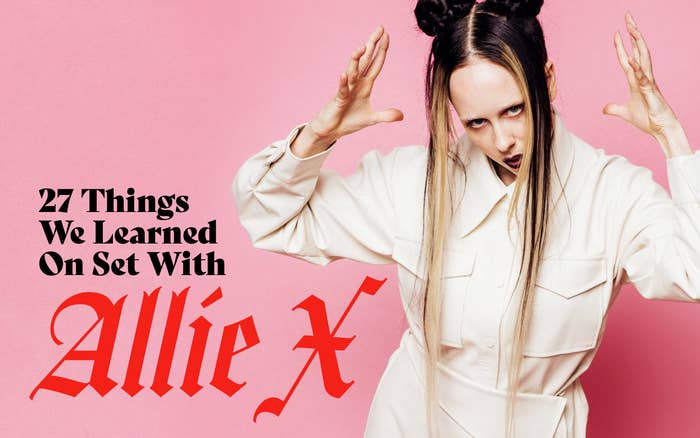 1. First thing you do when you wake up?
Try to stay calm. Let the dog out. Try not to look at my phone.
2. Who was your childhood celeb crush?
The emcee in Cabaret infatuated me.
3. What's your biggest pet peeve?
Liars.
4. Which current artists are you into?
Angel Olsen, Choir Boy, Mariya Takeuchi
5. What was the last TV show you binge watched?
Dracula on Netflix. At first I liked it, then I didn't, then I did again.
6. What's the best and worst thing about touring?
Best thing is seeing the world, meeting the fans, and seeing the results in real time. I also love being on stage. I feel very powerful up there. Worst part is how grueling it is physically and mentally.
7. What was opening for Charli XCX like?
It was fun! Charli brings a party energy anywhere she goes. It's contagious.
9. Can you talk about the psychology behind "Little Things"?
Yes, "Little Things" is a song about not being able to enjoy your life. About being bogged down by little things. I wrote it when I woke up one morning and started getting furiously angry because the curtain was open a crack and light woke me up.
10. What's your favorite paleo waffle recipe?
[laughs] Birch Benders. The ones that go in the toaster.
8. Troye Sivan and Mitski both appear on Cape God — what was the feature process like for this album?
Well, Troye is a long time collaborator. "Love Me Wrong" was actually a song we had written years ago, and both fallen in love with. We had written it for a film which didn't end up using it. So when I was writing Cape God and delving into old feelings from my teenage years of being misunderstood and alone, "Love Me Wrong" made perfect sense. Mitski, I was a fan of, so I had my team reach out to hers and she was interested in writing. We wrote "Susie Save Your Love" that first session.
11. What's the last thing you Googled?
The band Choir Boy.
12. What's the first CD you ever bought?
The Score by The Fugees. Or was it "Fantasy" by Mariah Carey?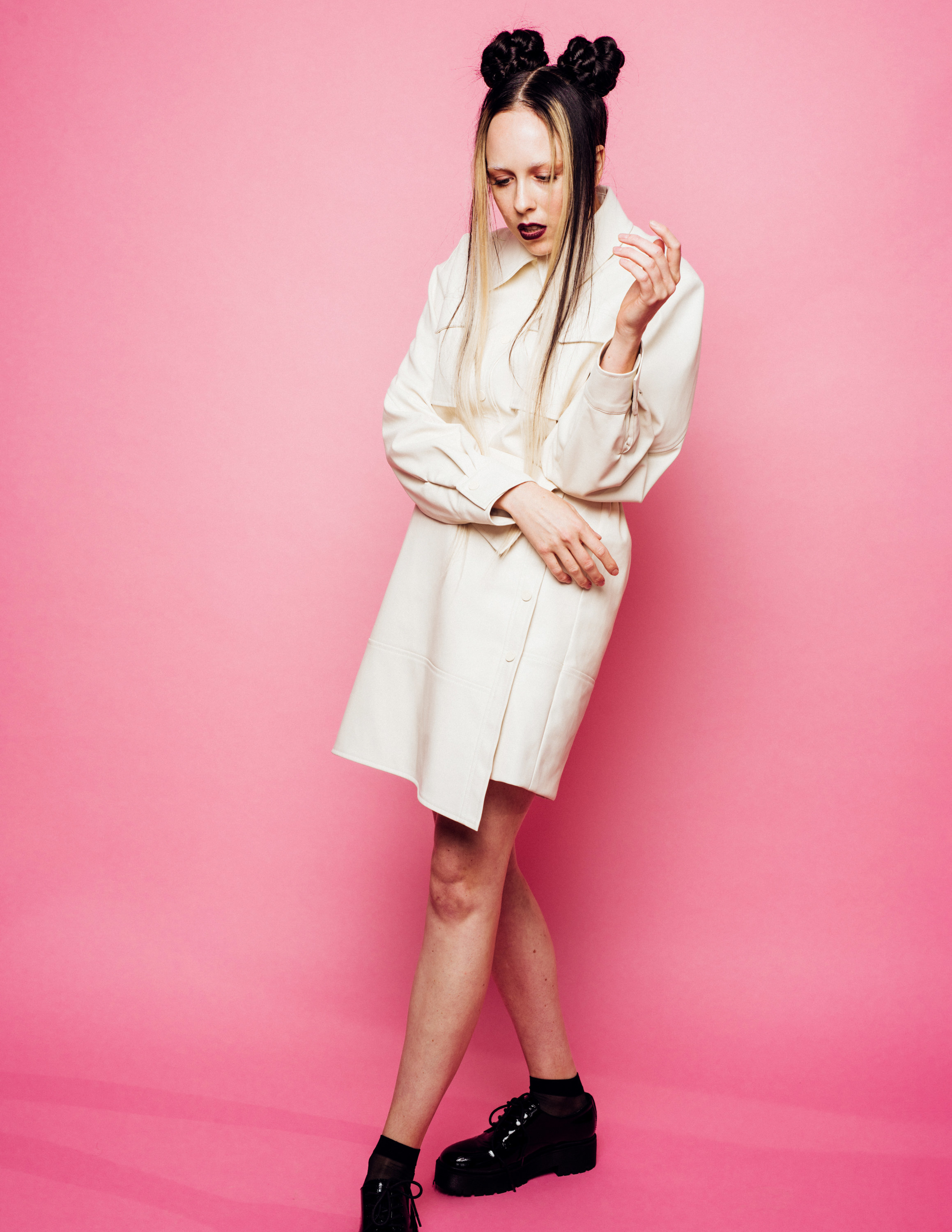 13. A lot of your music references family dynamics ("Love Me Wrong", "Good")— do you ever receive feedback from them?
They like their privacy. I have an amazing family. I just struggled to relate to them when I was younger and struggling. Which was very painful for both of us. I think they understand that I'm an artist and want to express my true feelings through my music to heal myself and hopefully others.
14. Drag seems to influence a lot of your work— from the "All The Rage" video to many of the over-the-top outfits you gravitate towards wearing. Do you draw inspiration from that community?
Yes, for my last EP Super Sunset I chose an aesthetic that was very inspired by drag. I wanted to tell the visual story which featured three alter egos in a very exaggerated way. I am a big fan of drag queens and have had the pleasure of collaborating and being friends with some of my favorite drag queens. Sasha Velour did a performance of my song "Alexandra" that was so incredibly beautiful and nuanced it made me cry.
15. What's your wildest fan story?
Hmmm. Certain ones I'd rather not talk about publicly. I always think it's wild when fans get me tattooed. To me that means that I made something bigger then just me and that is a special feeling.
16. How do you pick singles for each album?
Go with my gut and then fight with my team sometimes if they think it's something else.
17. What's your favorite song in your catalogue?
At the moment I think it's "Regulars". I'm really proud of "Bitch," too.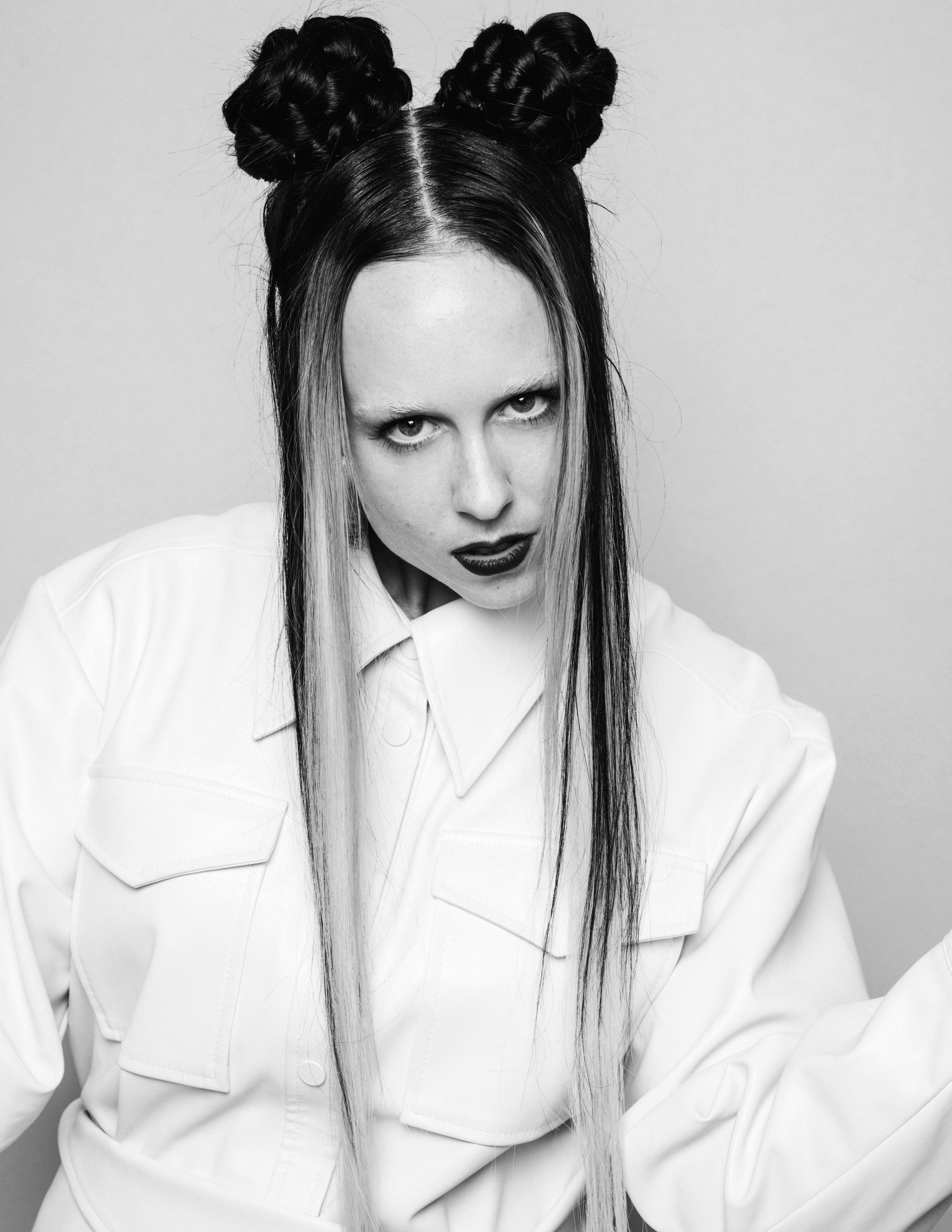 18. And your least favorite?
Ummm, "That's So Us"
19. How did your analog album come about?
Super Sunset was inspired by the vaporwave sounds and aesthetic in part, so I thought instead of doing the same old acoustic versions of songs it would be cool to do analog versions shot to green screen. I did them in Toronto and brought along all my old friends to play everything live. Was super fun.
20. You're an artist who doesn't leave fans waiting too long between releases– what do we have to thank for this?
[laughs] I know. I think after this record I may take a break. I've been going non-stop for a while now. In the last two years I just happened to write really quickly. I was writing Cape God before I had even started releasing Super Sunset. As of right now I don't have a next record in mind though. Let's see, I just want to enjoy this year.
21. What's your favorite flavor of ice cream?
When I used to eat ice cream I loved Gold Medal Ribbon at Baskin Robbins. It's been a long time since I ate that.
22. What's your favorite concert you've ever been to?
Ummm, The Constantines at the Horseshoe in Toronto sticks out.
23. How would you describe your style in three words?
Pastel. Gothic. Mormon-bitch.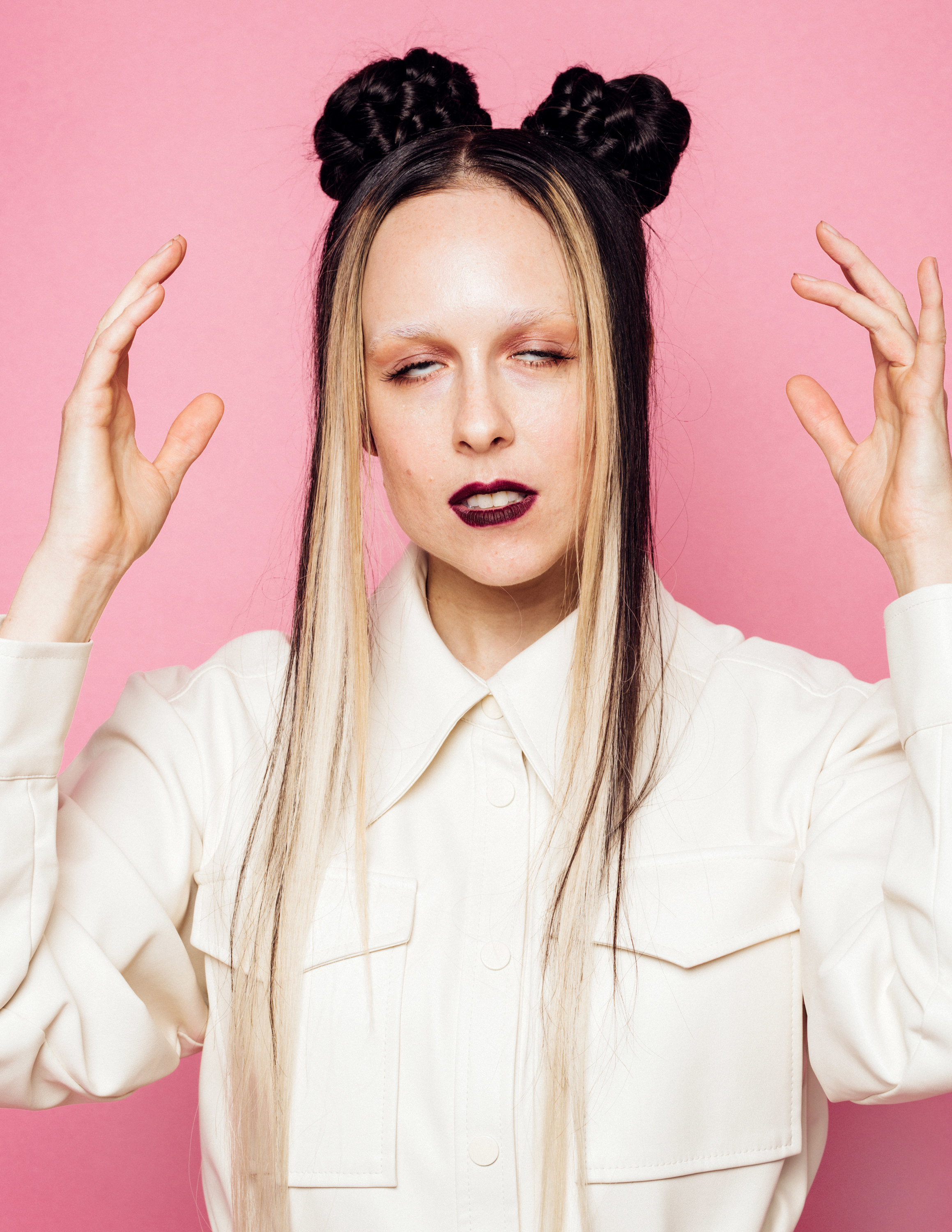 24. If anyone could play you in a movie, who would it be?
Maybe Saoirse Ronan.
25. If you could have any other job in the world, what would it be?
Def someone who has their own business. I don't do well with authority. Maybe something to do with alternative health. That's my other passion.
26. What's your guilty pleasure?
Paleo waffles and green apples and fucking almond butter.
27. What's the best piece of advice you've ever been given?
To be honest. To love myself.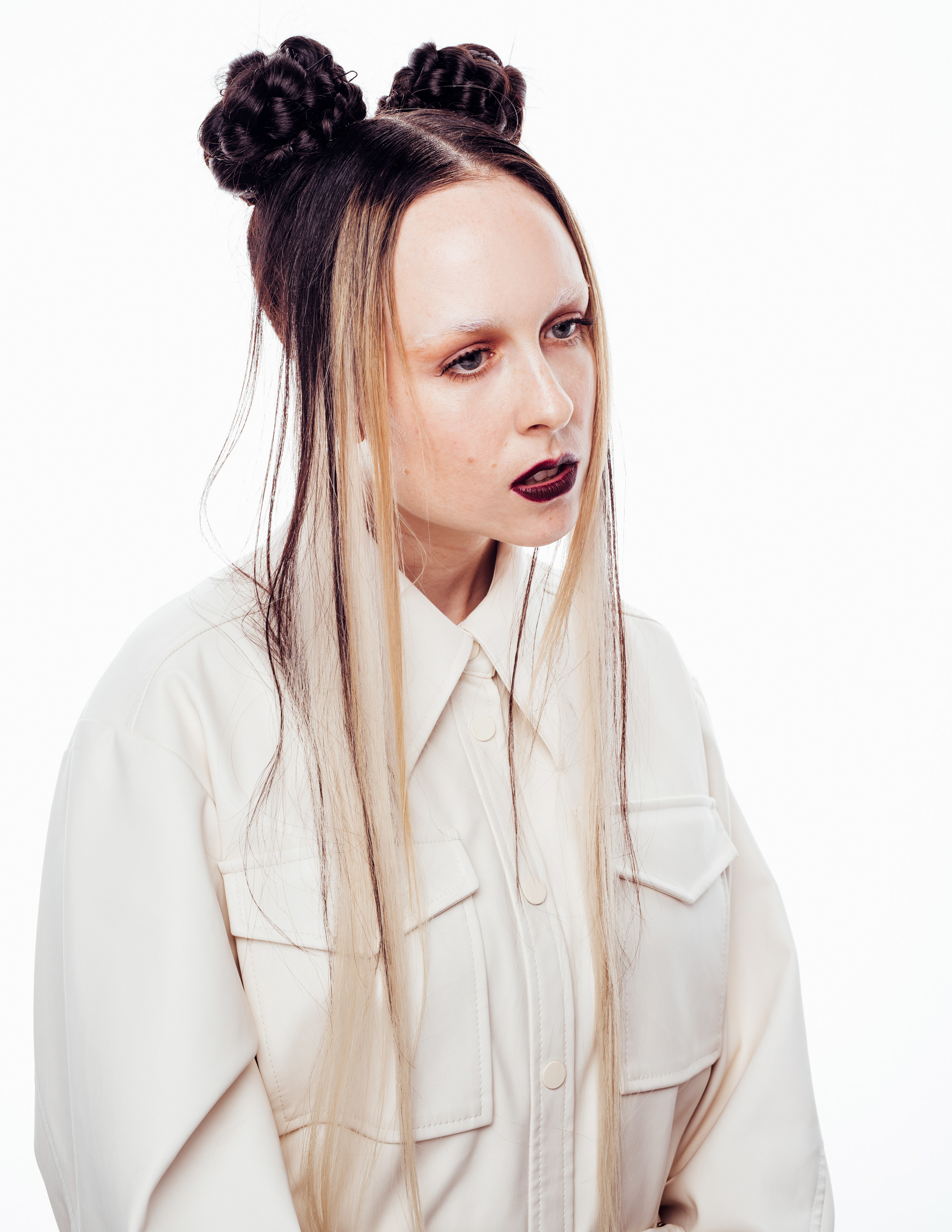 Listen to Allie X's new album, Cape God, out on February 21st!