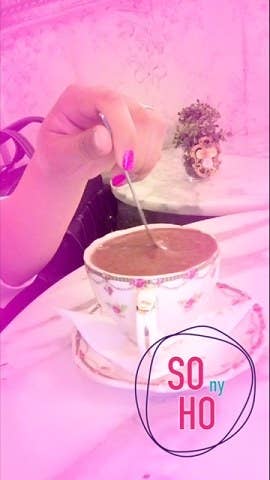 Written by Victoria Callahan aka VickerShnicker
Attention all chocolate lovers in the NYC area! You need to visit this charming little chocolate shop in Soho called Mariebelle. It seems like a hole in the wall place at first glace but once inside you're immediately captivated by the atmosphere, which has an air of elegance, beauty, and antiquity throughout. Mariebelle is located at 484 Broome Street at the corner Wooster Street. So what makes Mariebelle so great you ask? The fact that they make their hot chocolate the way the ancient Mayan's used to back in the day.
First things first, try their hot chocolate! You can either go to their Cacao Bar, located in the rear of their shop, which also serves café-like food or order the hot chocolate at the front near the entrance. This isn't like your typical hot chocolate that you can pick up at your local coffee shop or grocery store. This hot chocolate is rich, thick and luxurious. Mariebelle's signature hot chocolate is called Aztec, which is made with 65% Dark Chocolate. Other favorites include their Milk Hot Chocolate with freshly ground hazelnuts and their White Chocolate with Tahitian vanilla. All of their hot chocolates can be made with water or milk.
Mariebelle has more to offer than their enchanting hot chocolates. When you walk inside to the left you'll find a whole assortment of "edible works of art" carefully aligned behind a beautiful glass display. These chocolate square ganaches are artistic, creamy and chocolaty perfections. Mariebelle's signature square is their Mint ganache. It's decadent, creamy, fresh and the perfect balance of mint and chocolate. Other popular pieces include their Dulche de Leche, Espresso, Wild Berry, and Cheesecake ganaches.
Looking to take something home for a special someone? Mariebelle has a variety of different collectables, gift sets, chocolate bars and more! Check out Mariebelle's Vanity Box, one of their best selling items that and includes their signature ganache collection. Packaged in a little blue box with brown ribbons, this set includes 16 of Mariebelle's delectable signature ganaches. Can't get enough of that mind blowing hot chocolate? No worries, take home one of their hot chocolate tins, which are also available as gift sets. I also highly recommend their delightfully crispy chocolate pearls, which can usually be found in an elegant martini glass sampling display. If you're a dark chocolate lover then take home their 99% Trinitario Honduras, Dark Chocolate, Cacao Market Bar. This is sure to be one of the purest, dark chocolate bars you've ever tasted!
My last recommendation at Mariebelle is their gelatos and sorbets. Some of the top flavors include pistachio, strawberry, and of course, milk chocolate. Mariebelle offers 16 different flavors but they're only available during the summer season.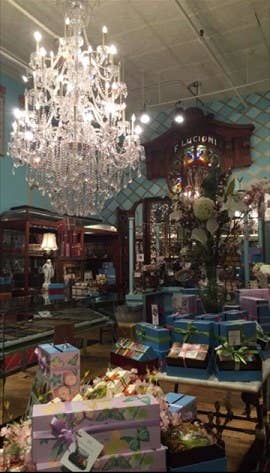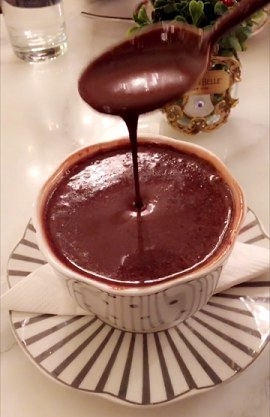 This post was created by a member of BuzzFeed Community, where anyone can post awesome lists and creations.
Learn more
or
post your buzz!