Which emoji speaks to you on a spiritual level?

we are all about spirituality here

It's 2am on a Saturday, wya?

(where you at) @graham

in bed with ice cream and gilmore girls

at a coffee shop pretending to study but really looking at airbnb

out w friends post-dinner, pre-sleep

turning up in west campus, work hard play hard

wait like Saturday morning at 2 or Saturday night?

watching a movie with the squad

at whataburger or in the kitchen

probably studying at a 24 hour coffee shop or pickle (PCL)

In my apartment awake but probably wishing I was asleep but not able to because roommates smh

my bed 100% of the time, be concerned if I'm not there

What is your irrational fear?

What did you want Santa to bring you for Christmas?

Feelings about Hamilton?

when I'm mad at boys I listen to Satisfied and Burn over and over until I feel better

meh, this fad needs to die

none yet!!! want to change that though

I finally got tickets!!!!

listen to it at least once a week and can sing at least part of any song!

Like that kid in all my classes I should've introduced myself to freshman year but now it's too late and we accidentally make eye contact a lot and I see him everywhere so oops it'll be awkward forever I guess

I will never be satisfied

any thought, emotion, or action i ever do can be extracted from this timeless masterpiece. absolute essential part of my life. you could say i listen to the soundtrack ~nonstop~

There are some great songs but I don't have the effort or motivation to listen to the entire soundtrack in order to understand the narrative

The first secretary of the treasury right? He also wrote a lot of federalist papers.

Feelings about your pair?

the truth comes out (plus we will see in the bio you wrote for them)

(nice stuff) tldr: my better prayer half

sometimes I feel like we are the same person

he is pro-running and I am anti-running so it's tough but he sure can pray

(nice stuff) tldr: plus we are both white and blonde and our names almost match

not as bad as last year's

we're the dream team, what can I say

eh he's alright i guess but at least he keeps it villar(real)

We were the very last ones to fill out this quiz so it's basicallly a perfect match

One word your pair would describe you as:

(we'll find out if this is right in the bio they wrote for you)

is there a word for trying your best???
Which Session 2 Prayer Teamer Are You?
VHART! You are so caring and passionate! Hamilton and chill?? Also, you should come to club tonight, yes tonight, at 7:59 (or WyldLife at 6:54) cause Y the L not? Charles Jiang is your prayer partner and you are really good friends.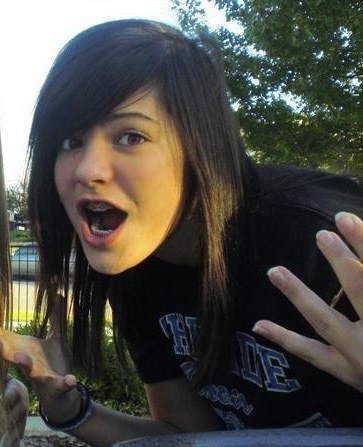 If someone needs a friend, or if anyone needs Drake lyrics quoted to them, you're the perfect person! You know your bible as well as Drake knows Toronto. Also: SPORTS. You can talk football, hockey, and just about any Dallas team. (Dez caught the ball.) Basically, the only thing sweeter than you is Chick-fil-a sweet tea.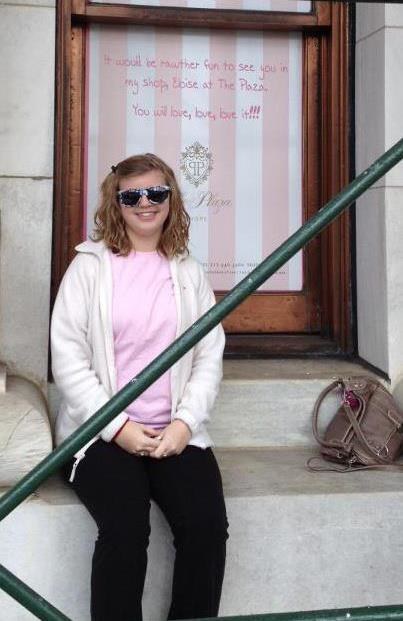 You might be found taking selfies from below or strutting around ATX barefoot - the world is your oyster! Multitalented, smart, and a great hugger, you are the true embodiment of a renaissance woman. Fueled by caffeine and tacos, you are an unstoppable force of nature.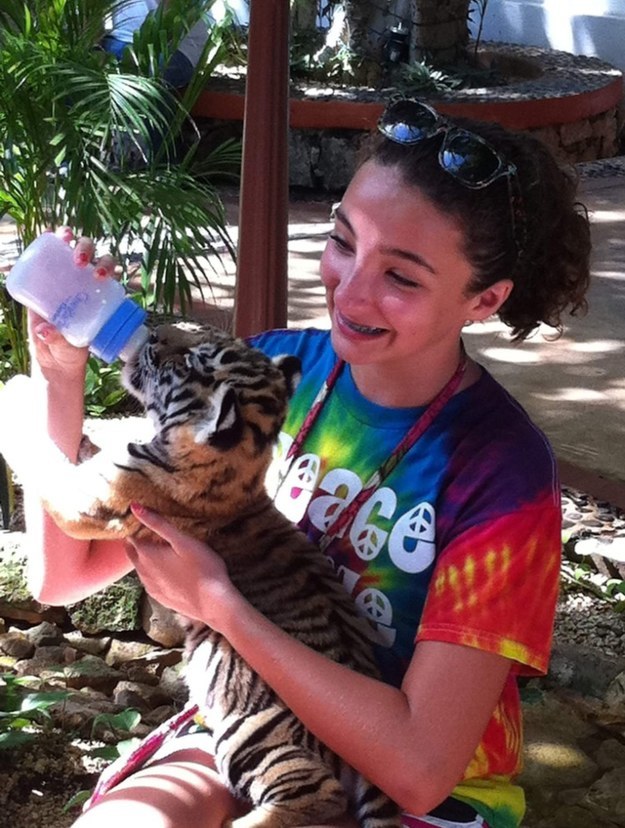 Hey J-Lo! You love making awkward conversation in elevators and going to Kerbey Lane on a regular basis to order water! You like being outdoors because #neature. You are lame in the fact that you probably don't know your Myers-Briggs personality type or your love language, but you do have Maddie Hampton as your prayer pair and she's literally the best human alive!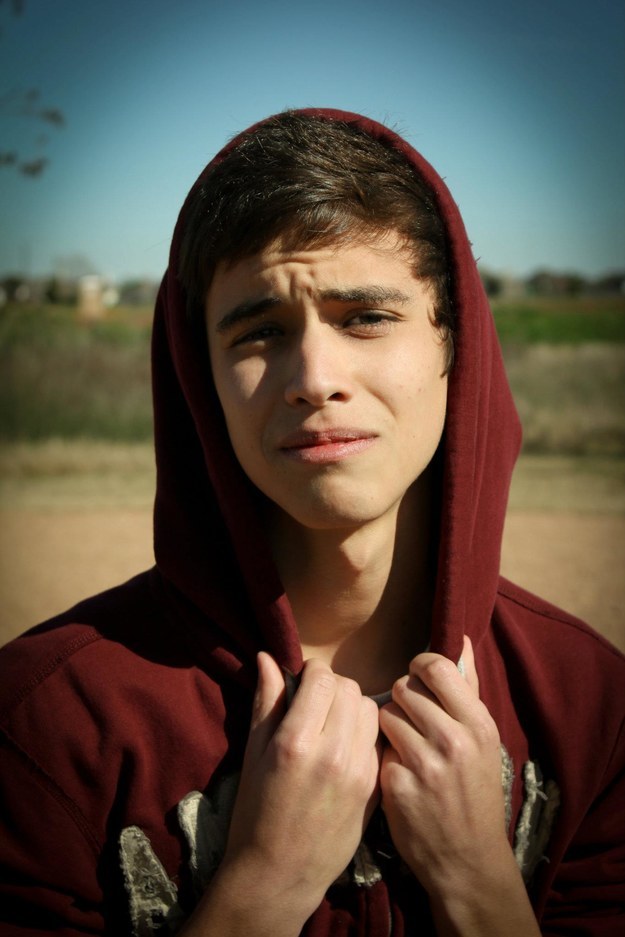 You got:

Jacob Villarreal
Aw sick, you got (MIS)ter Jacob "Stud Muffin" Villarreal!! If your name is mentioned to anyone, the first thing you'll hear is that you're "the man" and it's true, you are indeed an adult male. You're the el presidente of Beta, and you Beta believe it. You're lactose ~sensitive~ so people should keep their milk cartons closed around you!! But you're super into automobile work so people keep you on speed dial for when their battery dies. Or when they have any electricity problem. Or when people just wanna see you, cus let's be villar(real), you're THE MAN.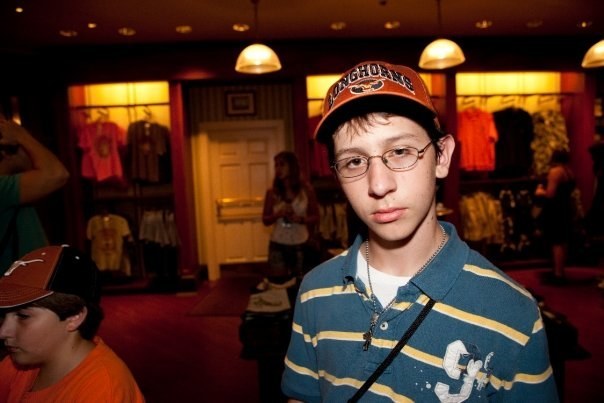 You got:

Jamie Richardson
Howdy, howdy, you got Jamie! You probably just got back from feeding the chickens back out in Evadale (even though you probably won't know where that is because no one really does). You're Camp KFC which makes sense because you're a redneck that you might find frequenting there a lot. Which is awkward because you work at Chick-fil-a where you probably are at all times you are not sleeping or studying (so you're mostly at Chick-fil-a). Seriously though, you've got the Kingdom on your mind. You see wherever you are as your mission field and despite being super busy, you love people so easily! In the end, you're a Jesus loving country gal who can't get enough of huggin', eatin', and Game of Thrones which you recently started. And James is just so freaking excited that he's your pair YAY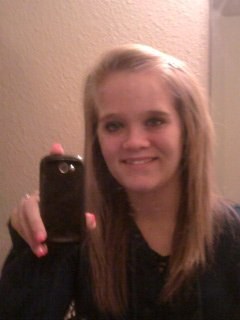 You are an Austin native that has never actually experienced Austin before, which can be pretty confusing but also like complex and mysterious if you really think about it. Oh and you lift, bro. Like a lot. And people always comment on that, but you secretly wish they would comment on your smile or incredible personality or passion for the Lord and His glory, but all they see in you is your muscle. Really a bummer, because you're one of the best humans EvEr.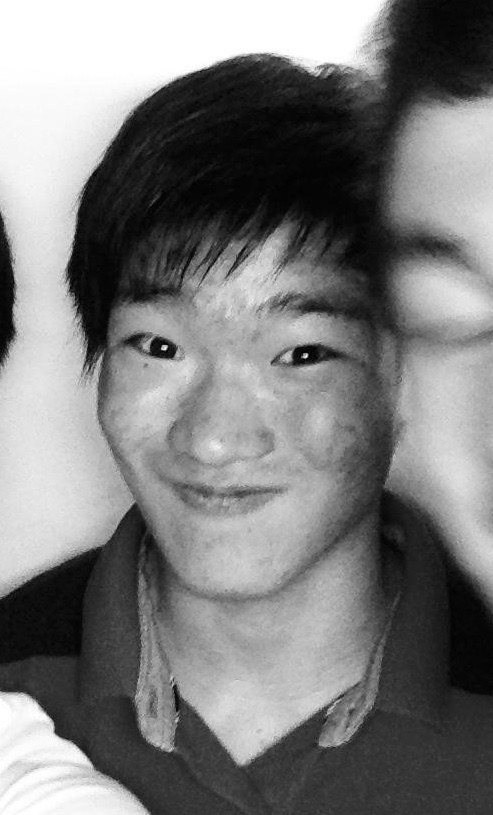 You got James Never-A-Burden! You are a BYX boy that will never let anyone down! You're always coming in clutch with the Spongebob references and acts of service because that's your LoVe LaNgUaGe! You probably study a lot but somehow also get sleep and also run!?!?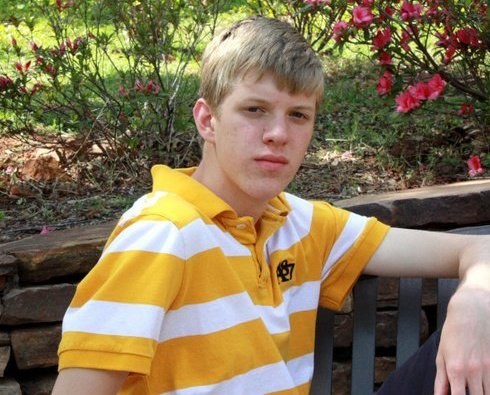 You are without a doubt GRAHAM "cracker" PRESTON, a fearless leader!! You love to take adventures that result in a constant surprising of others -- just remember the sunscreen or you'll look like you are trying to take away the part from Bob the Tomato! You are a true prayer warrior in everything which makes you such an awesome leader and partner! Share the love!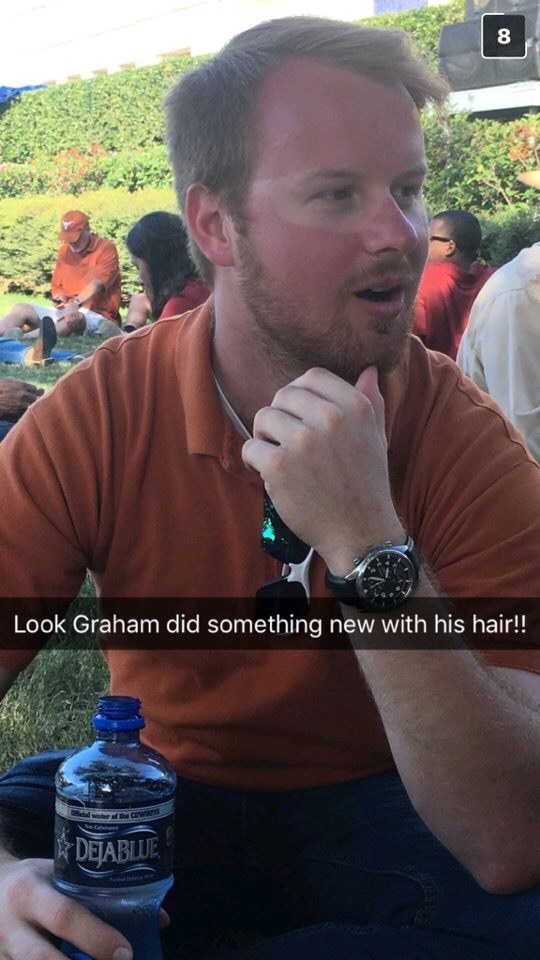 You're an ignite veteran, a self-proclaimed "amazing two-stepper," and end up with leadership in literally every thing you're involved in: Christian orgs, Beta (shameless plug), LIFE. You're probably super smart, but lowkey about it. You have such a kind and committed heart for the Lord, growing and praying with intentionality <3333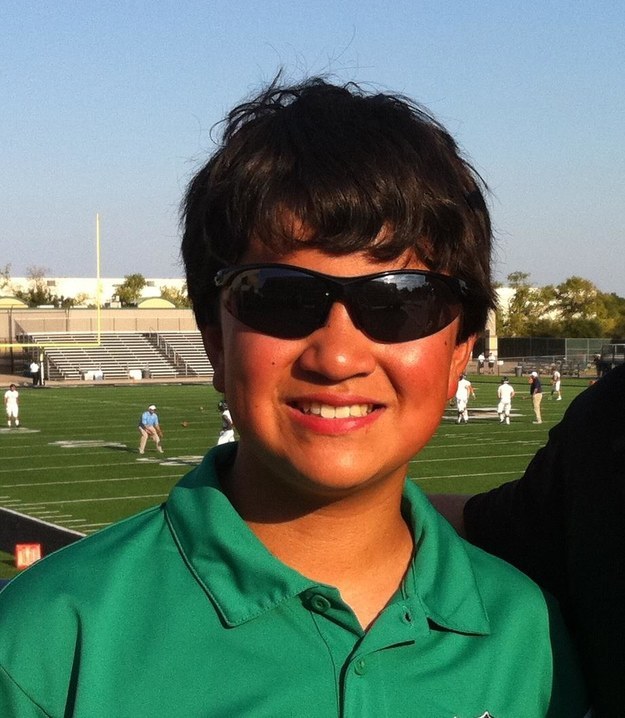 You are FIERCE. Your strength and heart for people make you a great leader and an even better friend. People might be a little intimidated by you at first, but once they spend some time with you they see the fun, joyful, laughter-filled aspects of your personality and usually become somewhat less afraid. With your sass, spunk, and unique style of leadership, you bring a lot to the table in any team that's lucky enough to have you. On a typical day, you can be found at work, traveling to help someone out on a dope film set, and repping CG louder and prouder than anyone else. In the words of the wise philosopher Michael Scott: "Would I rather be feared or loved? Easy, both. I want people to be afraid of how much they love me."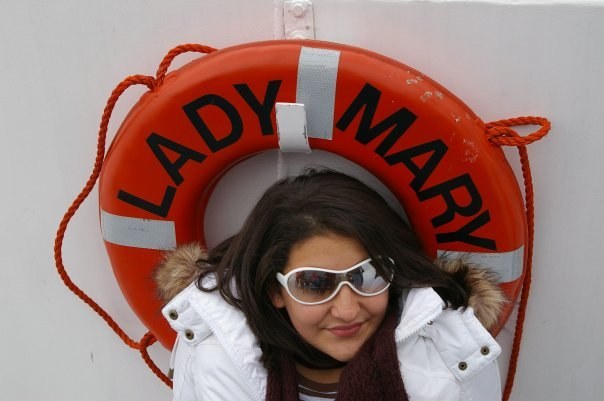 In your early years, you earned yourself the nickname Katie "The Savage" Na. After inventing the thug life in 2002, you abruptly retired from the game and became one of the nicest human beings on earth. Today one can find you loving children that aren't yours, getting excited about things that nobody else does, encouraging literally everyone and actually doing something productive with your life.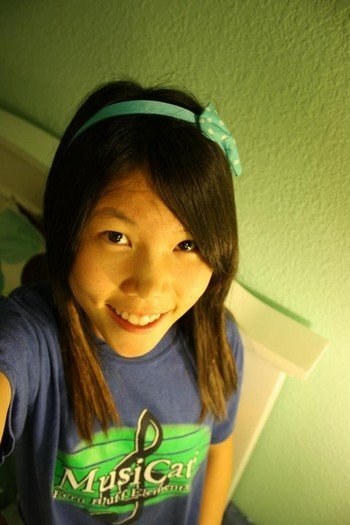 Congrats! You are a pretty cool dude who is just livin' life one step at a time. Because you got Michael, perhaps you find yourself playing soccer or the keyboard in your spare time. You are also likely to be found at the Stone or any Stone related activity any day of the week. Maybe you are experiencing a racial identity crisis? If this sounds like you, then congrats. You are probably pretty cool.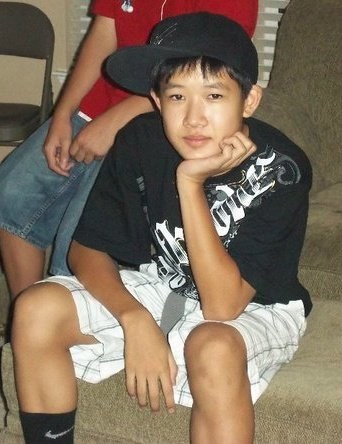 You got:

Anastasia Graves
You are a lover of coffee and puppies. You are loved by Camp Rock and likely to already be in bed by the time you are eating dinner. You are likely awake by the time most go to bed. You are likely to internally judge those who think 8am is early. You will also likely accept an offer to go out and eat somewhere...but you probably have already eaten or you're just not hungry. But you're always hungry for The Word (AYYY). You are always down to eat the Bread of Life and drink from the fountain of living water. You desire to see His kingdom flourish and you are a ton of fun and a joy to be around. You are an incredible prayer partner and a tremendous blessing to anyone's camp in Ignite. You're great.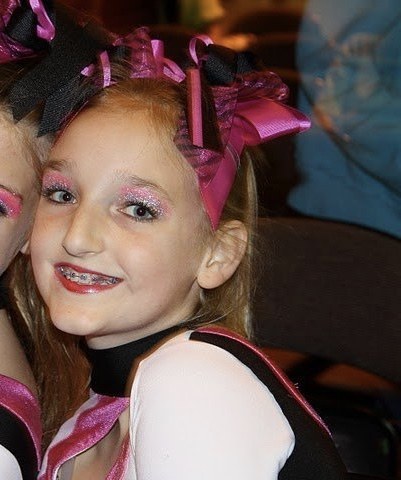 This post was created by a member of BuzzFeed Community, where anyone can post awesome lists and creations.
Learn more
or
post your buzz!